(But first, please sign up on our mailing list to get free updates from the HDFC Coalition by clicking here!)
(Full list of HDFC co-ops including address: click here)
Below, Mayor de Blasio responds to HDFC Coalition member John McBride who says that the City should not threaten to take away our DAMP tax abatement and thereby destroy affordability if we don't sign over control of our co-op corporations to the City:
Below, Mayor de Blasio and HPD Commissioner Maria Torres-Springer respond to HDFC shareholder from a financially distressed co-op threatened with foreclosure:

Below, Mayor de Blasio and HPD Commissioner Maria Torres-Springer promise to help TIL buildings that have been waiting for many years to become HDFC co-ops:

SEE THE PHOTOS FROM OUR AMAZING RALLY AT CITY HALL ON JUNE 21, 2017 where we were joined by NYC Council Members Mark Levine, Bill Perkins, Margaret Chin, Antonio Reynoso and Ydanis Rodriguez! Thank you Council Members! You understand, you care, you are willing to fight, and we LOVE YOU FOR IT!!!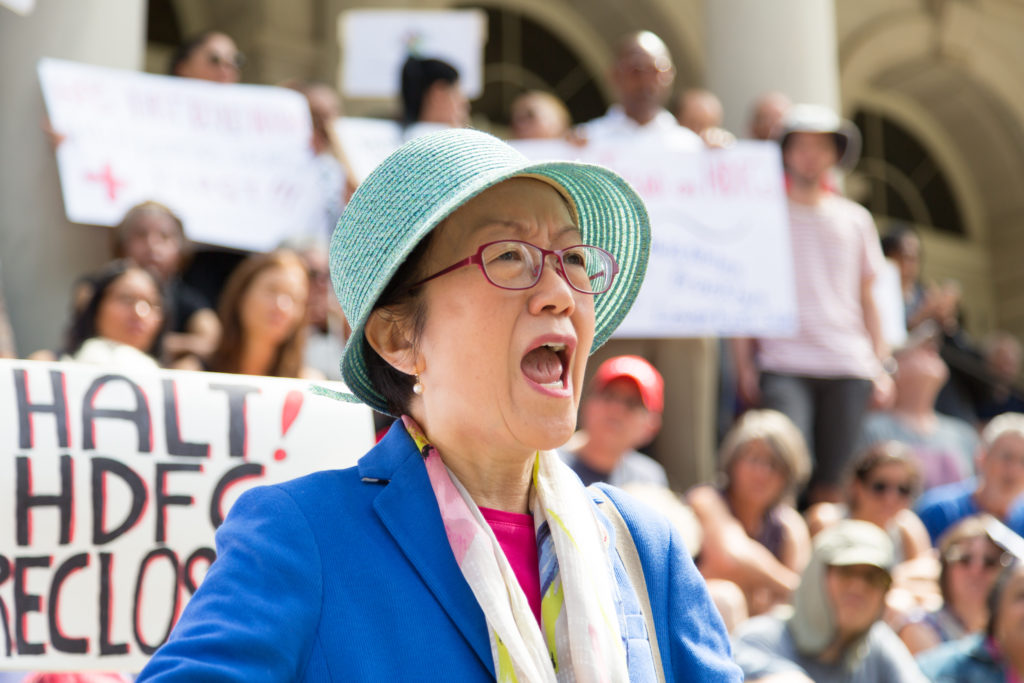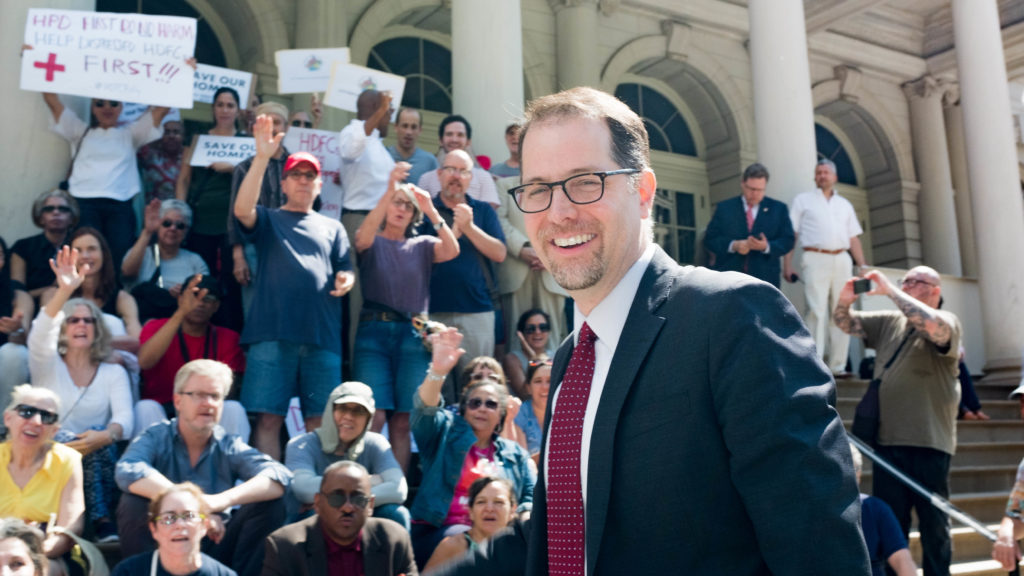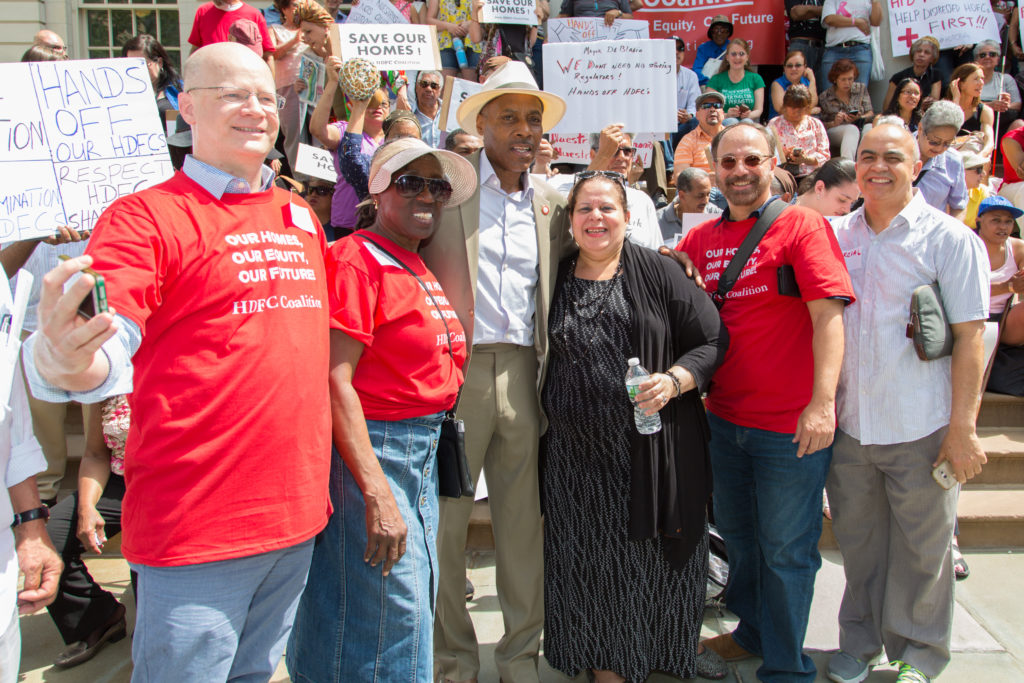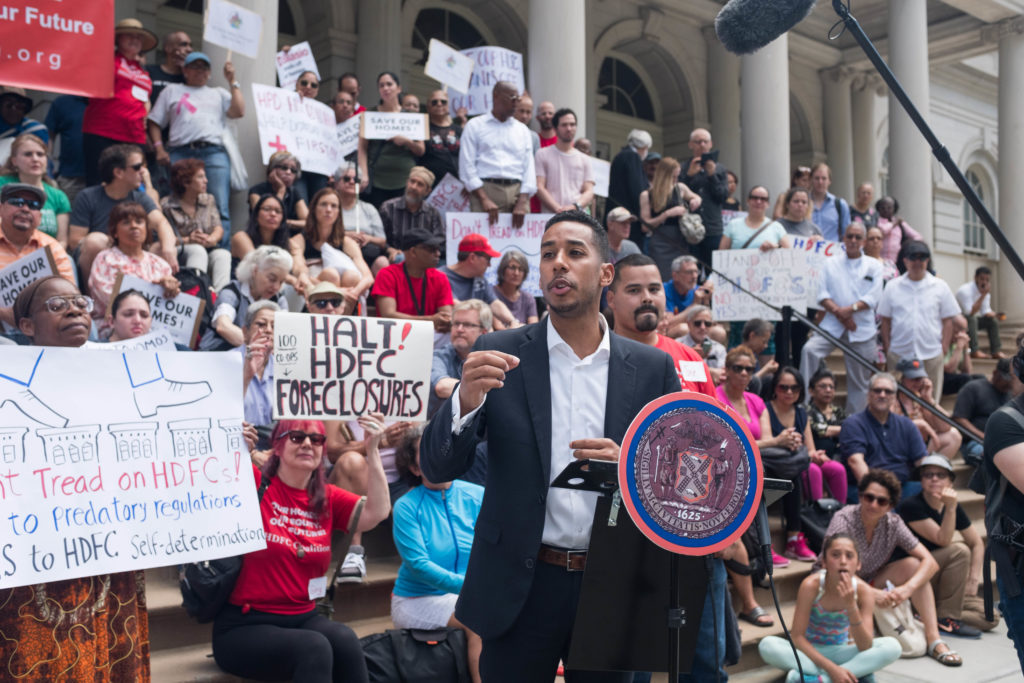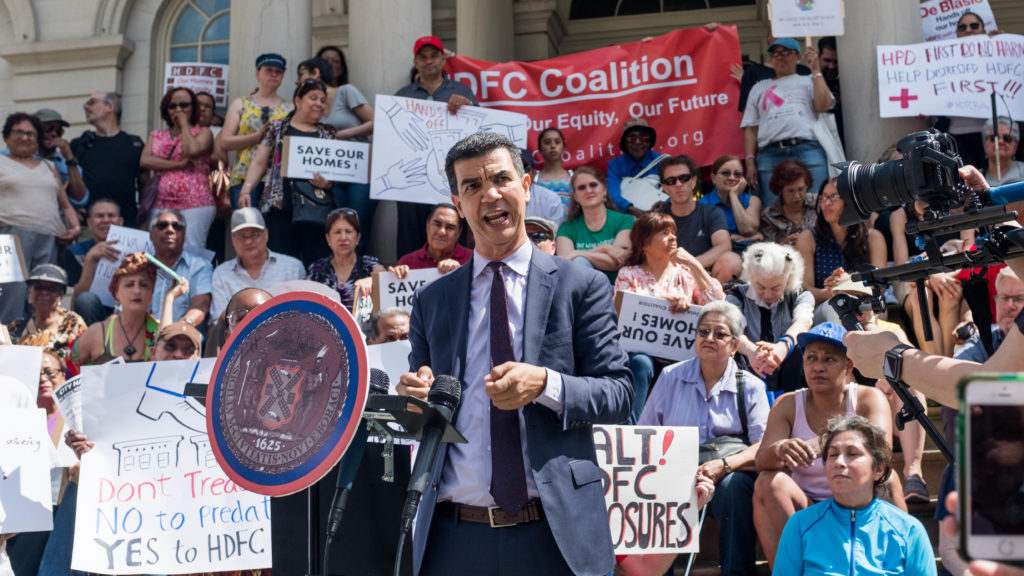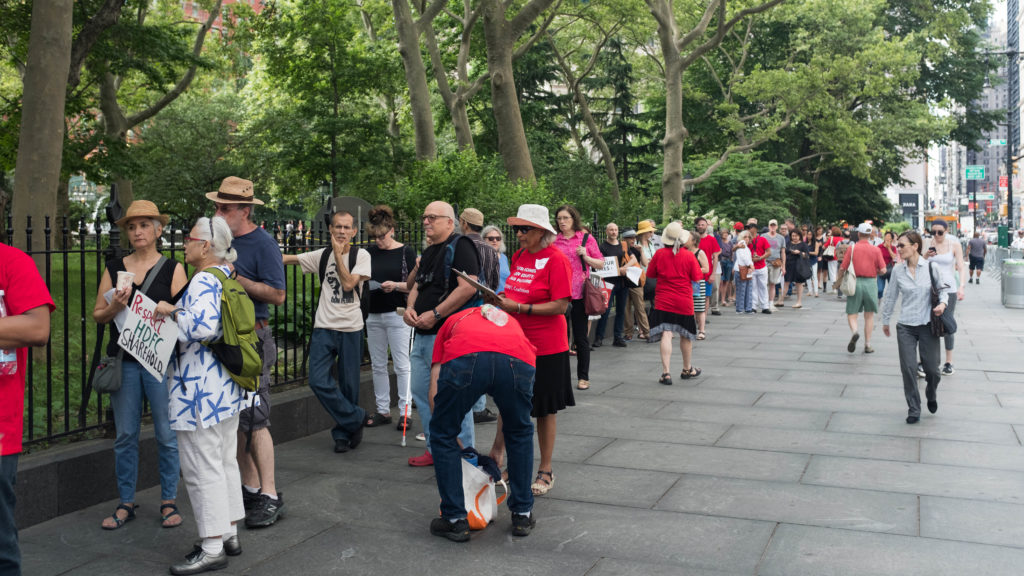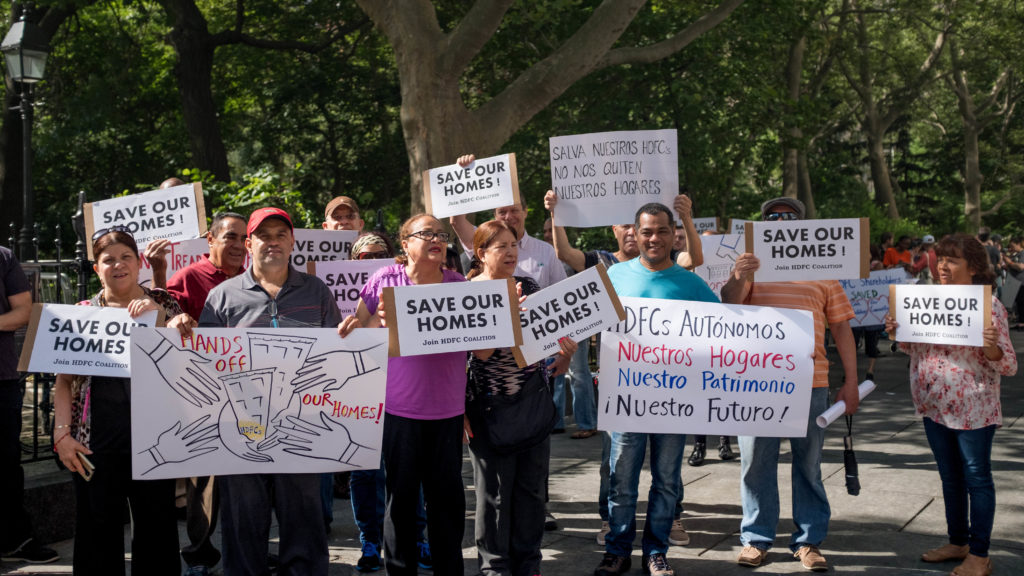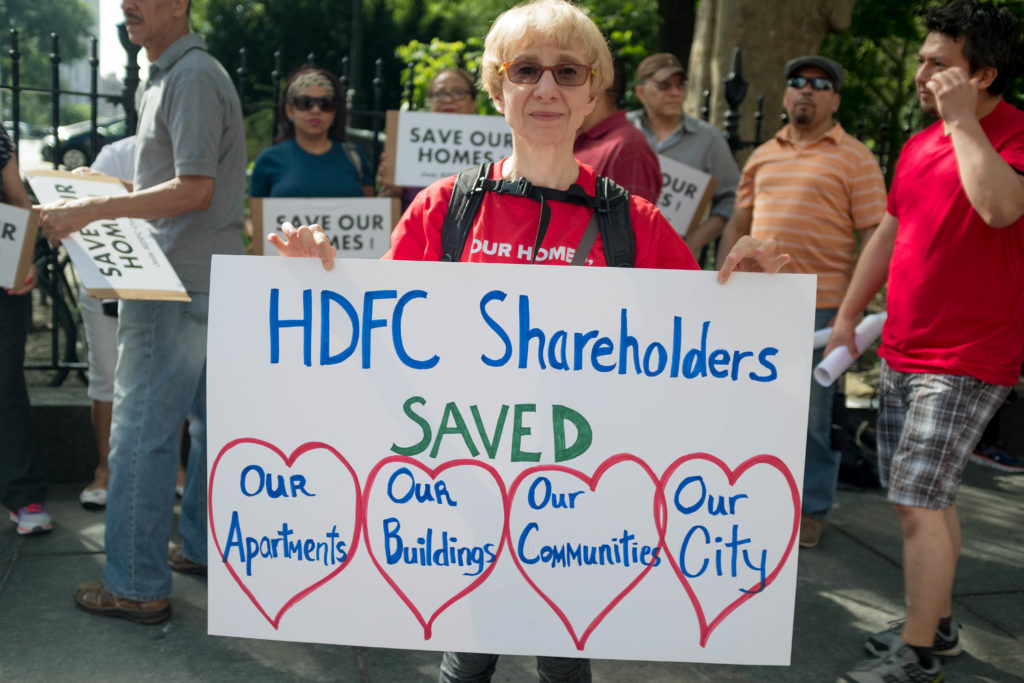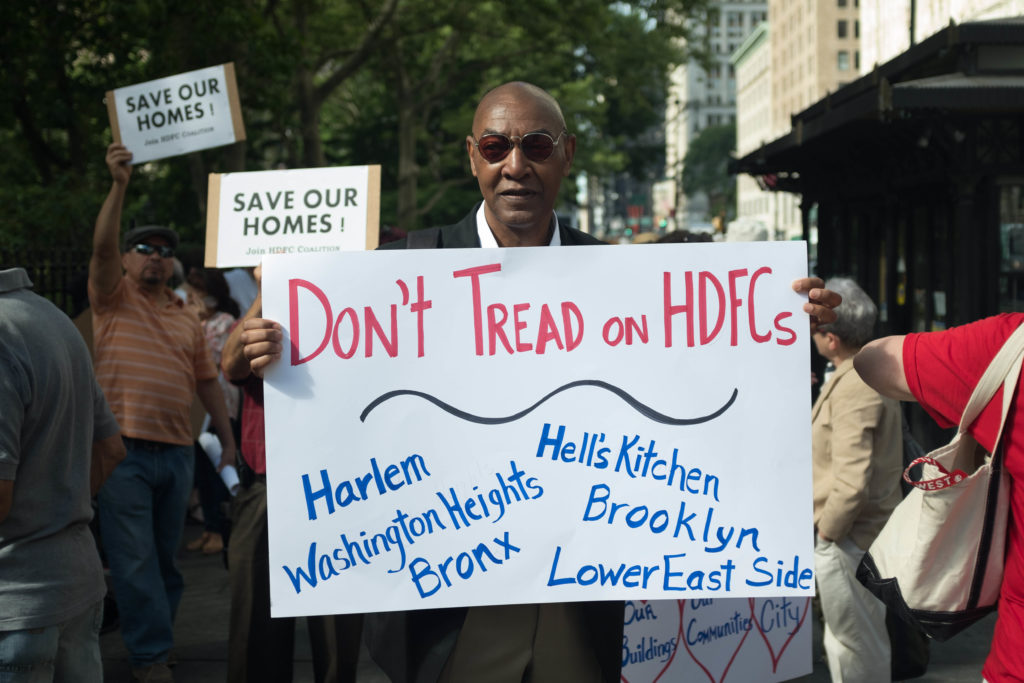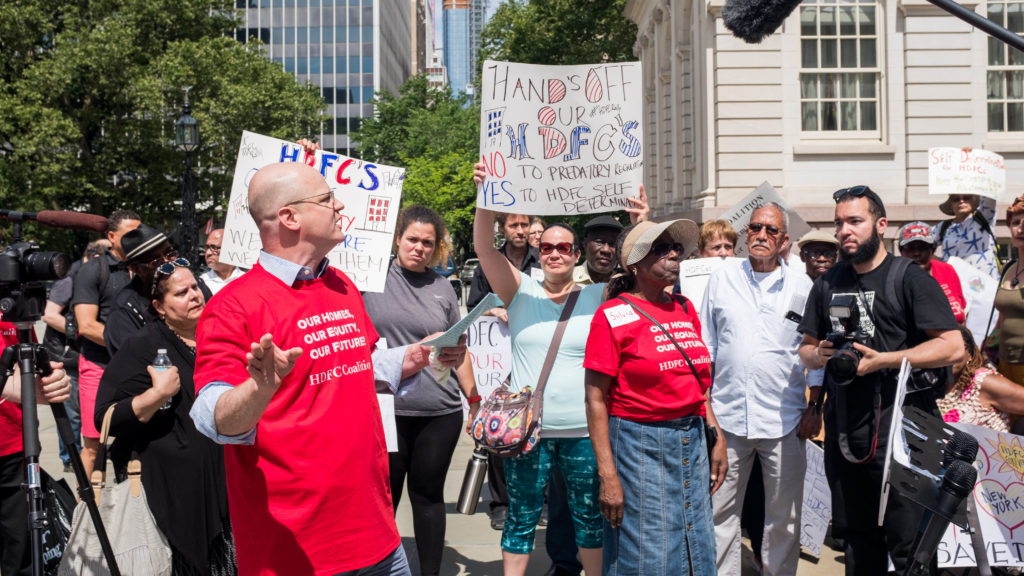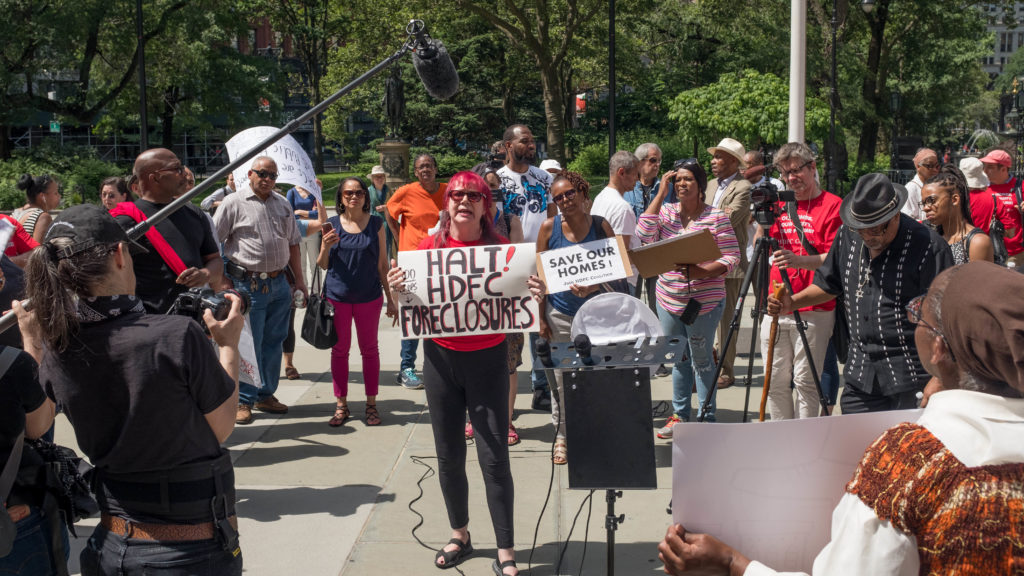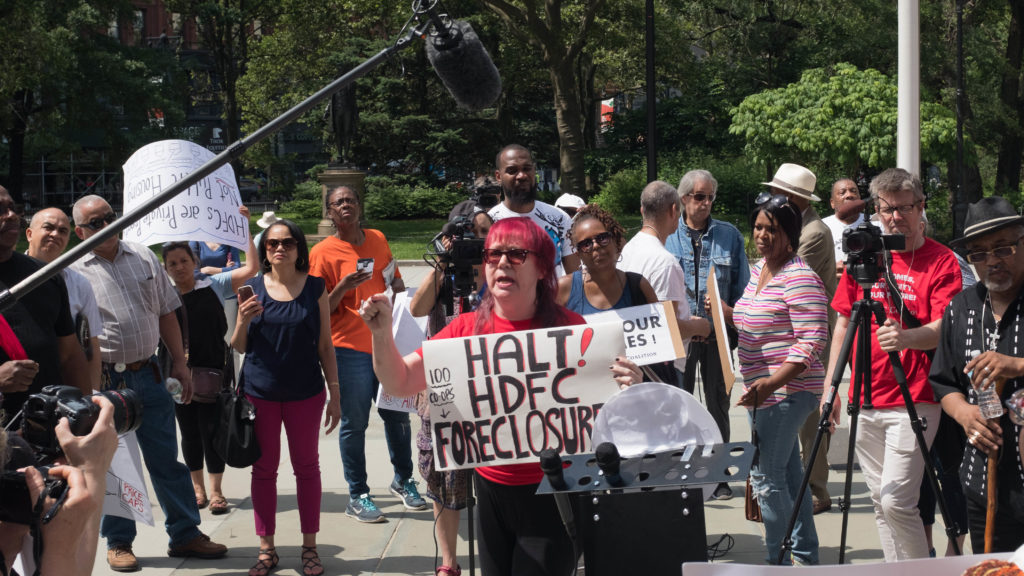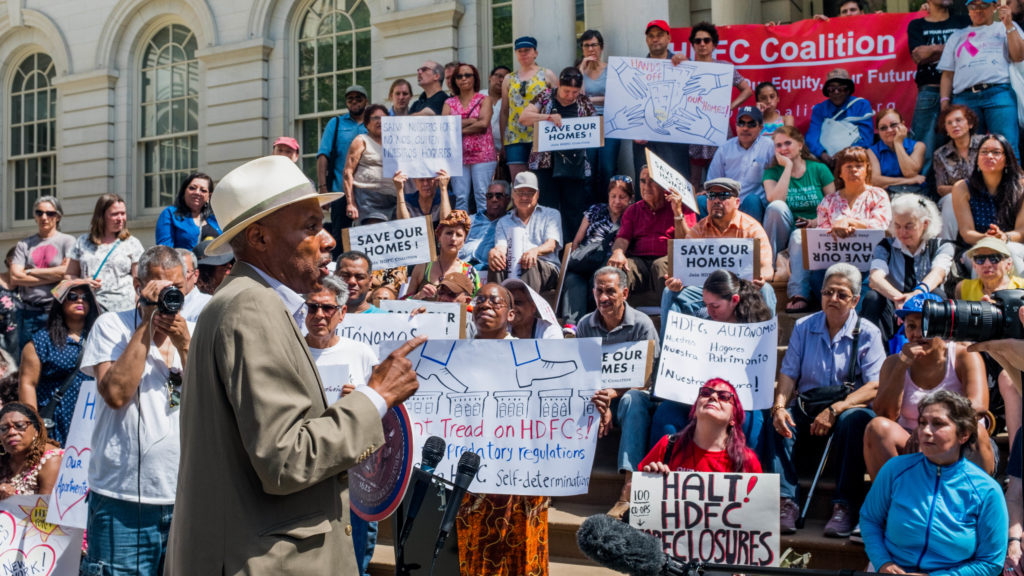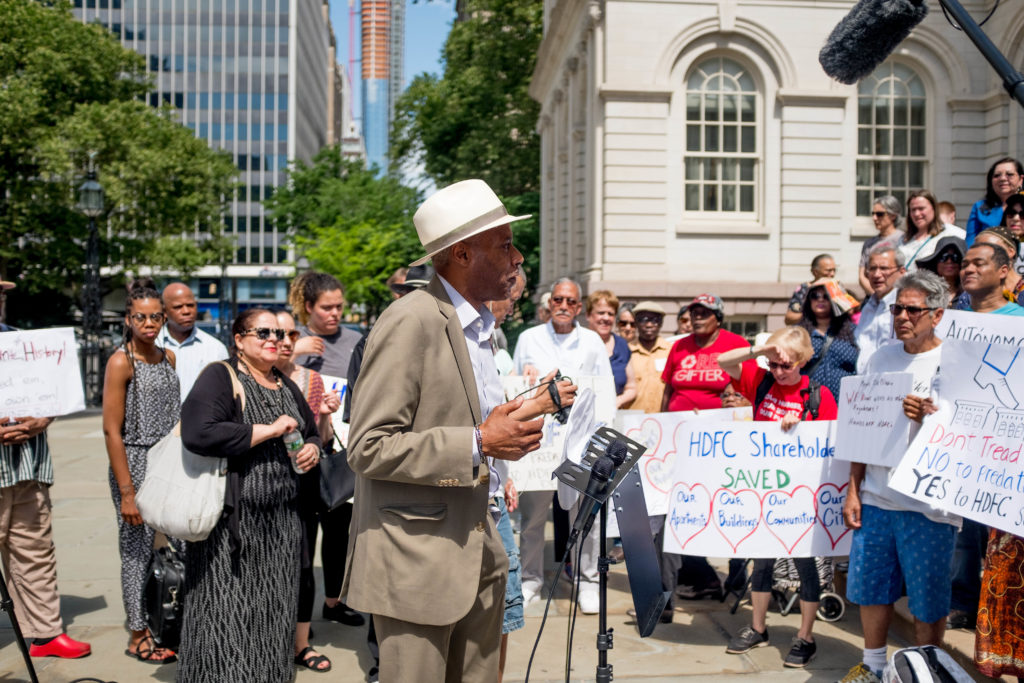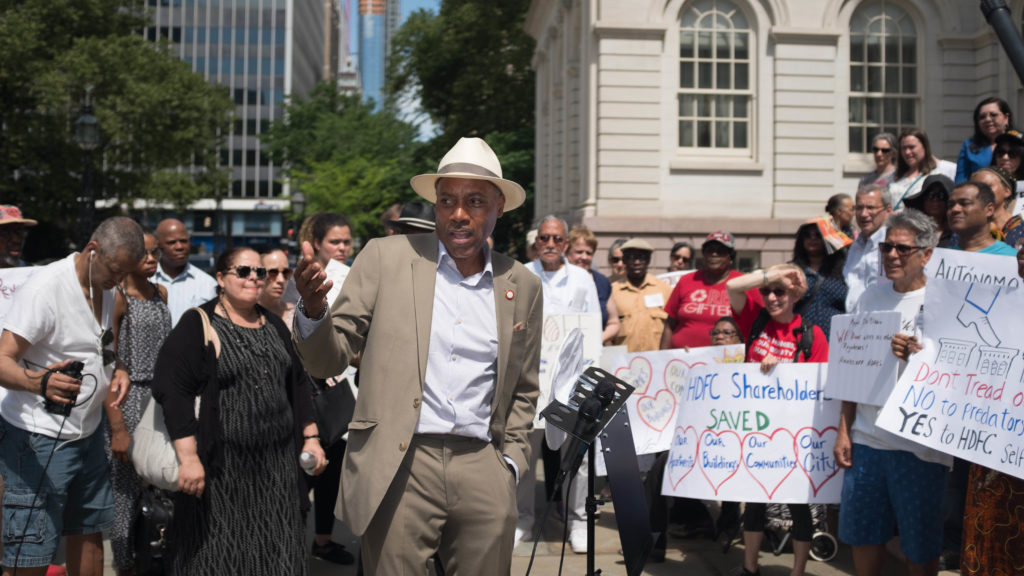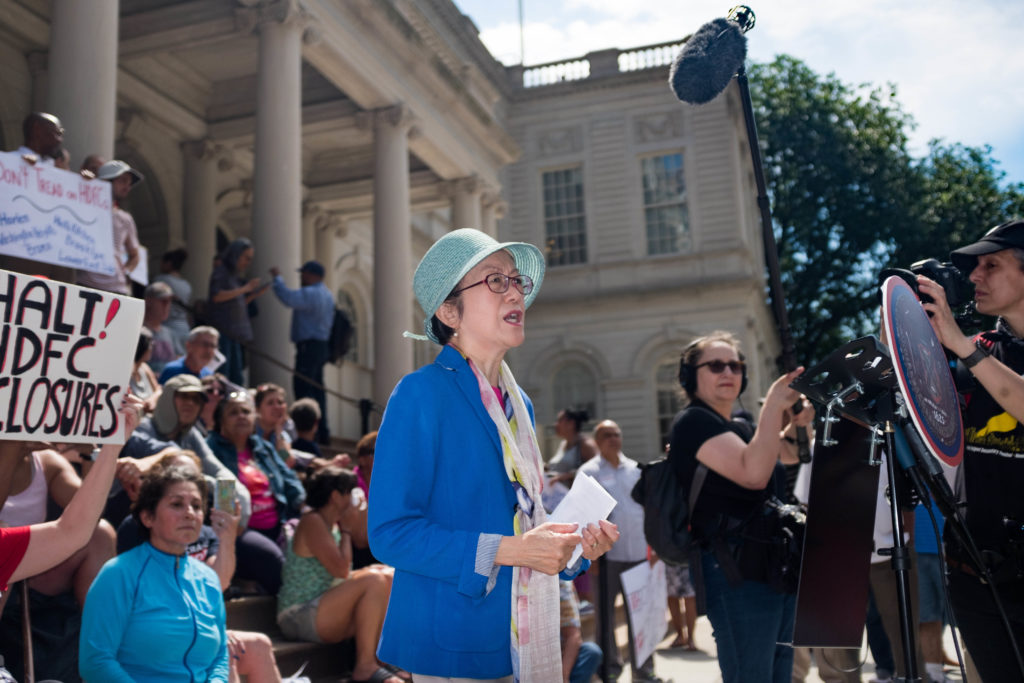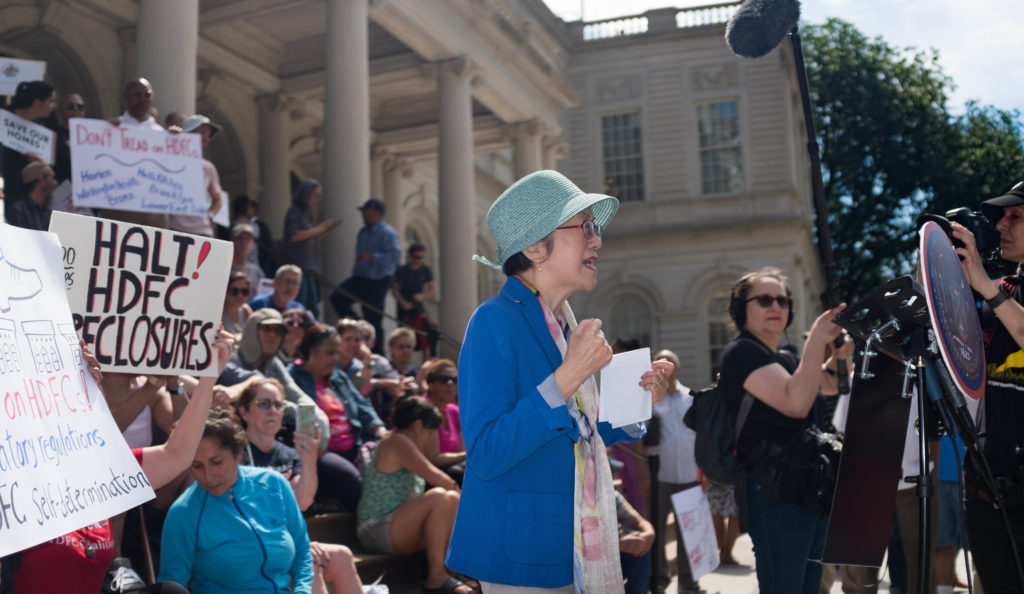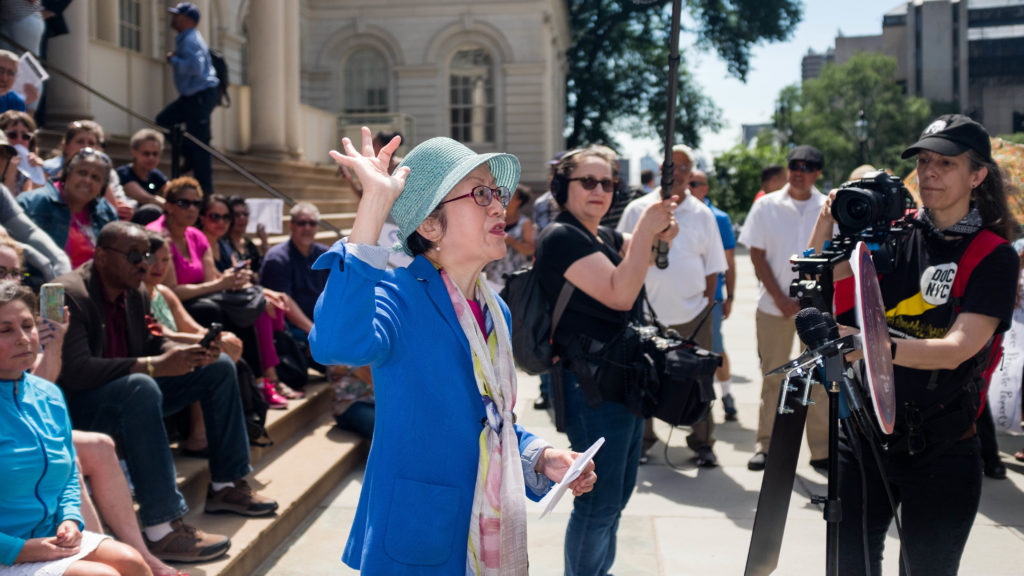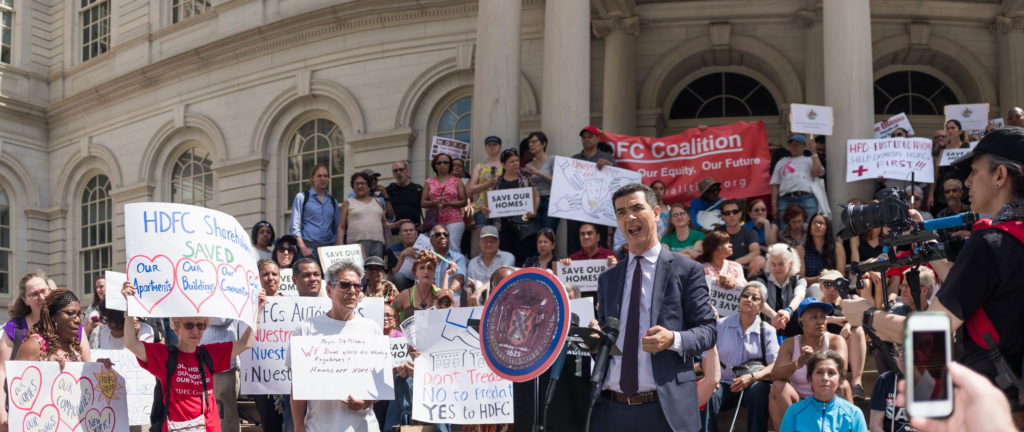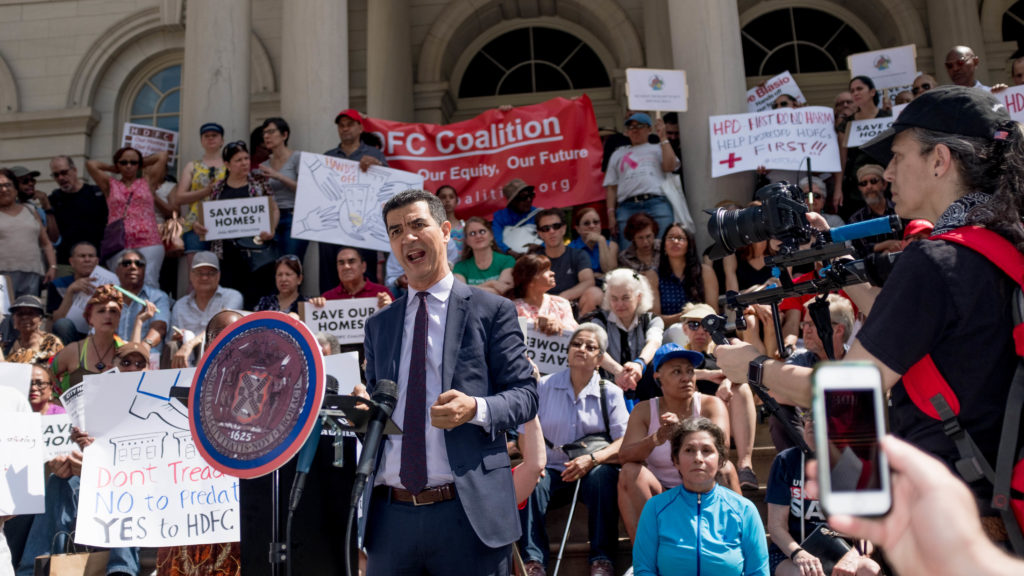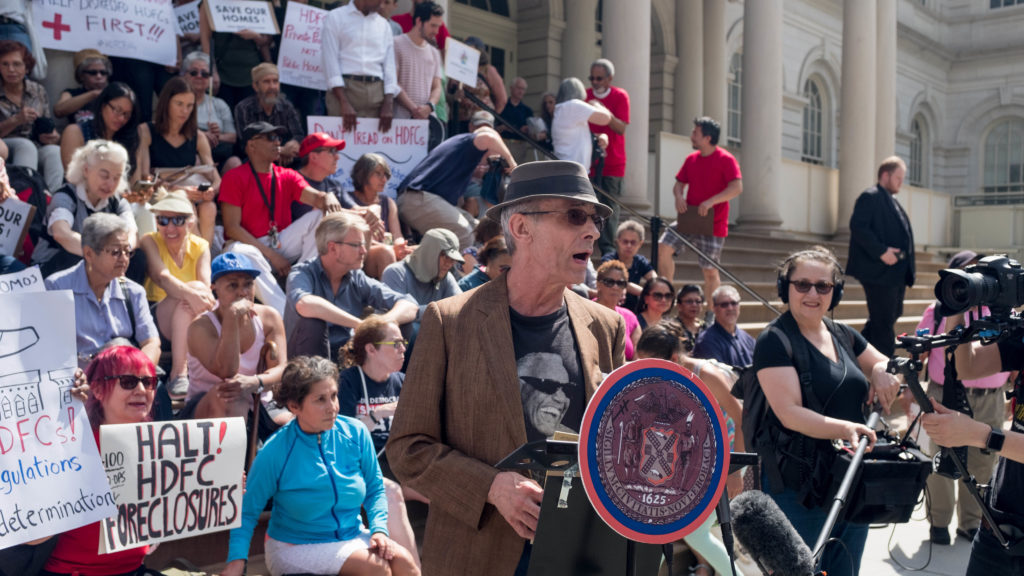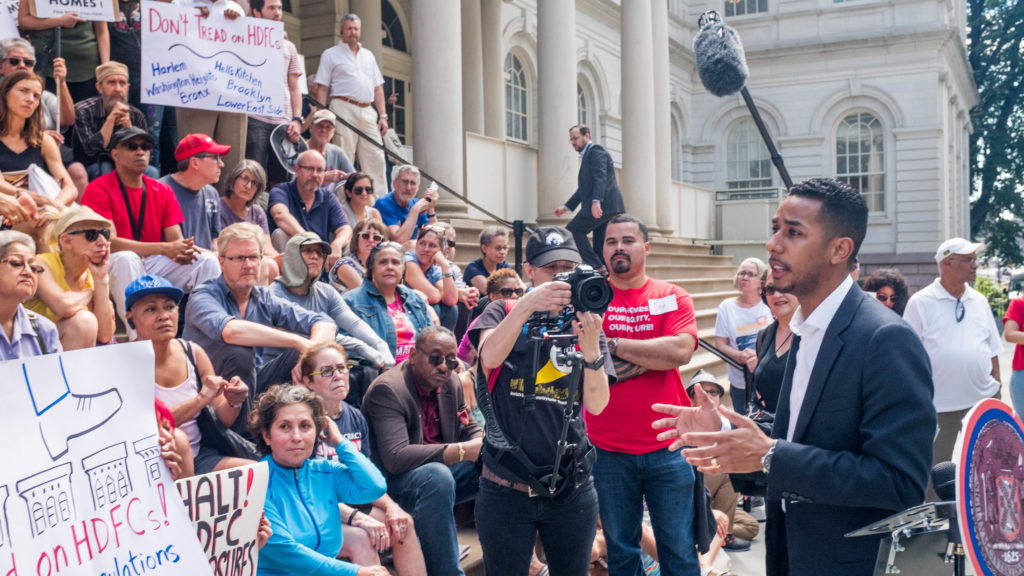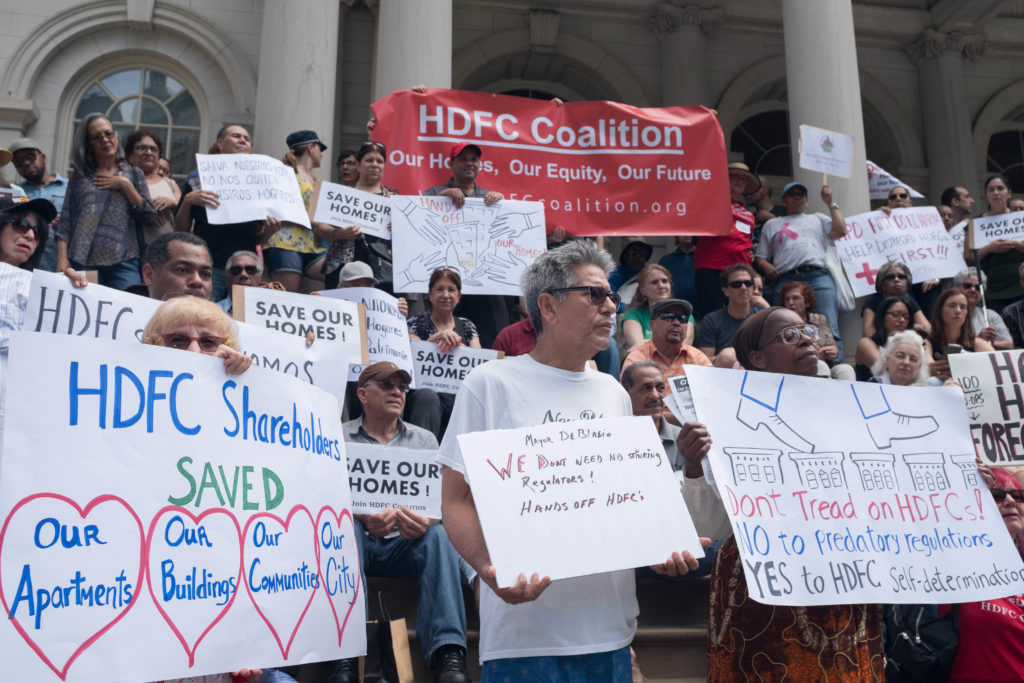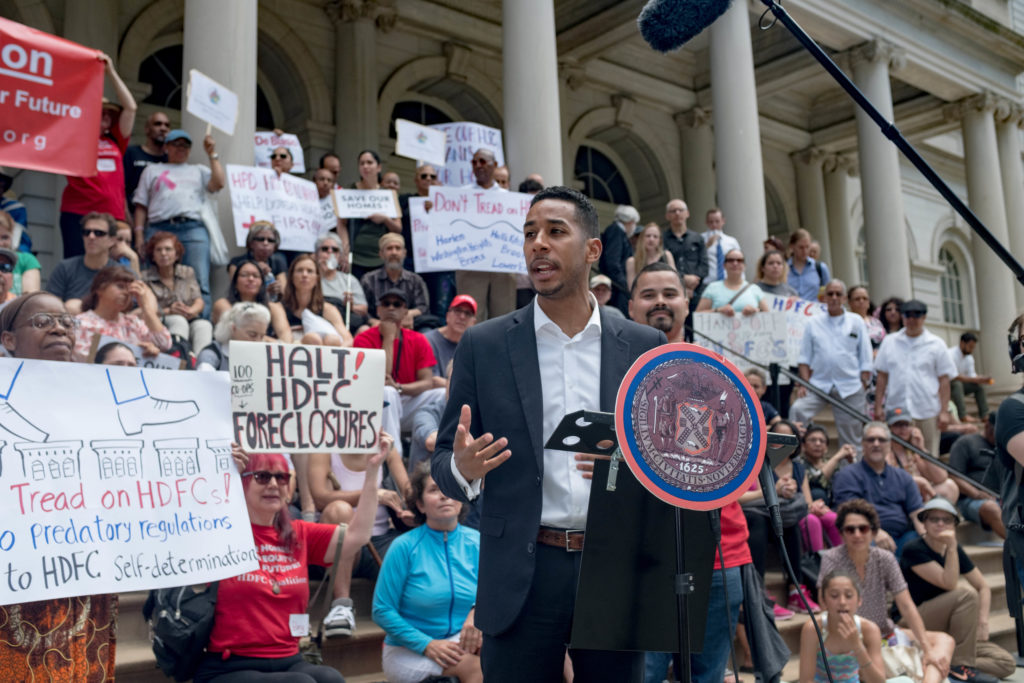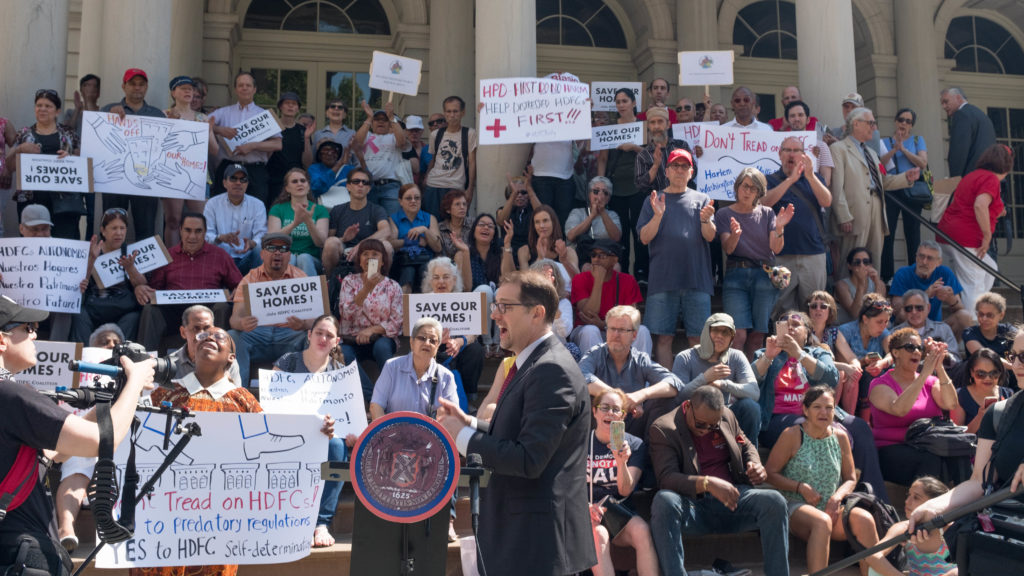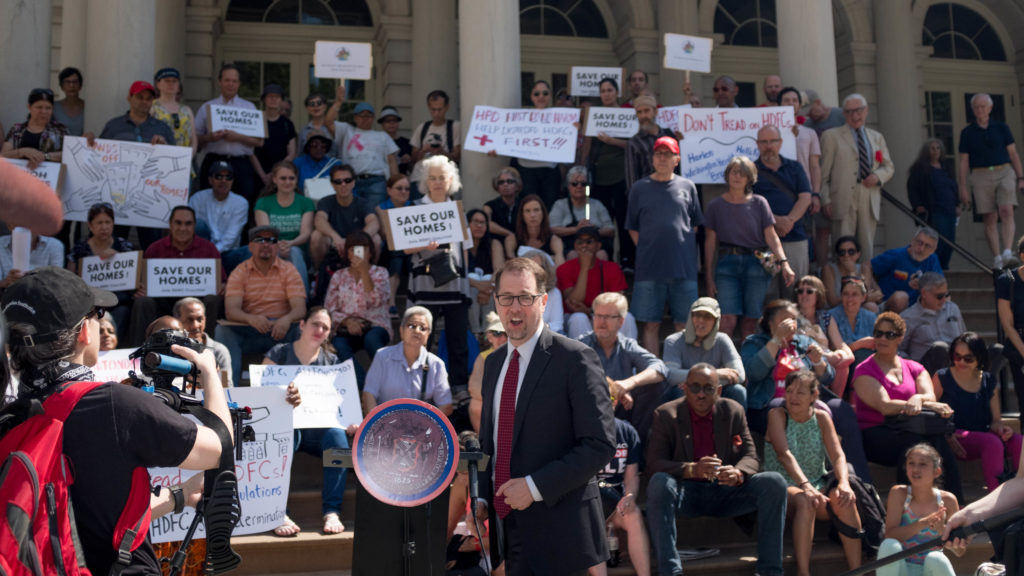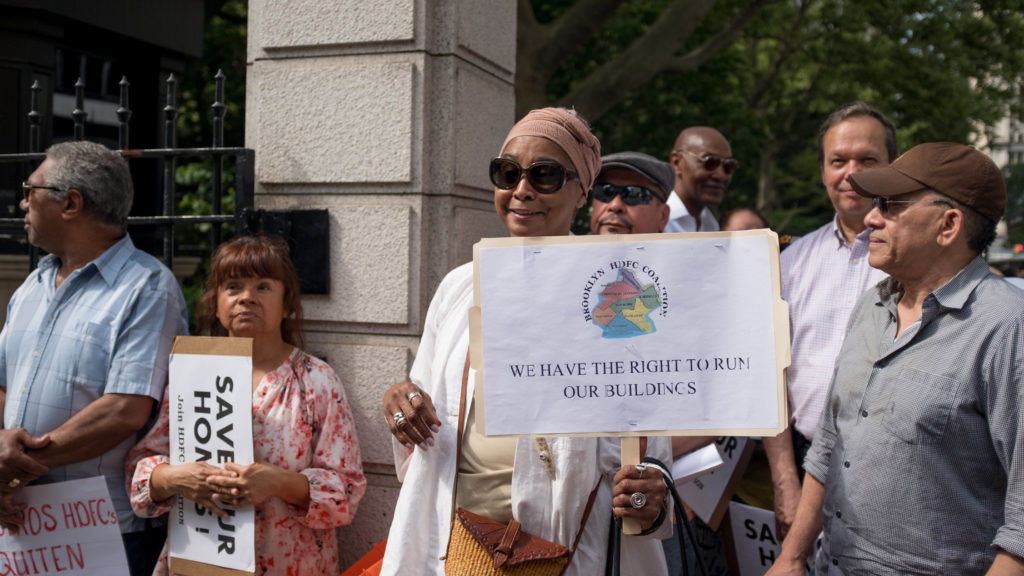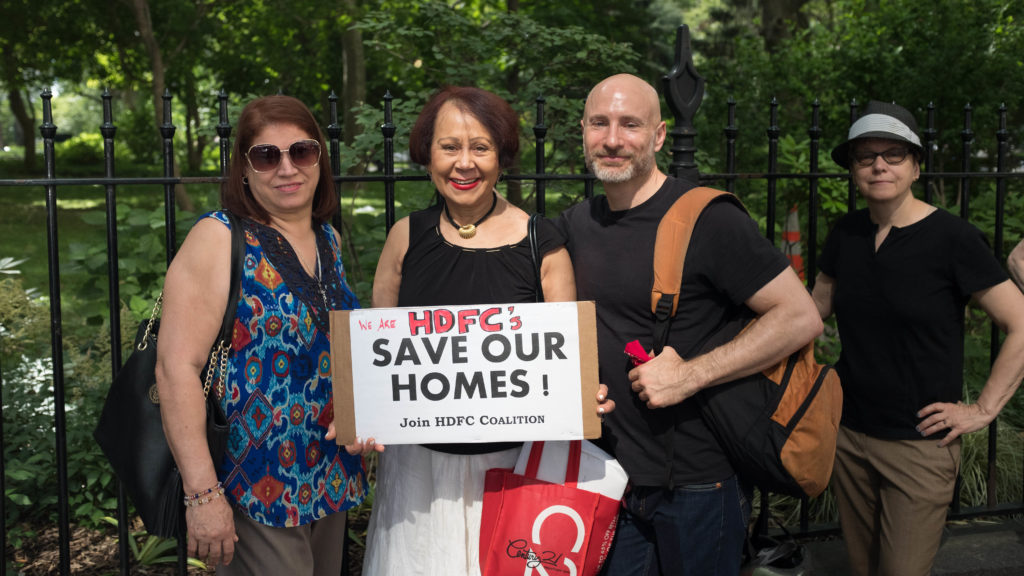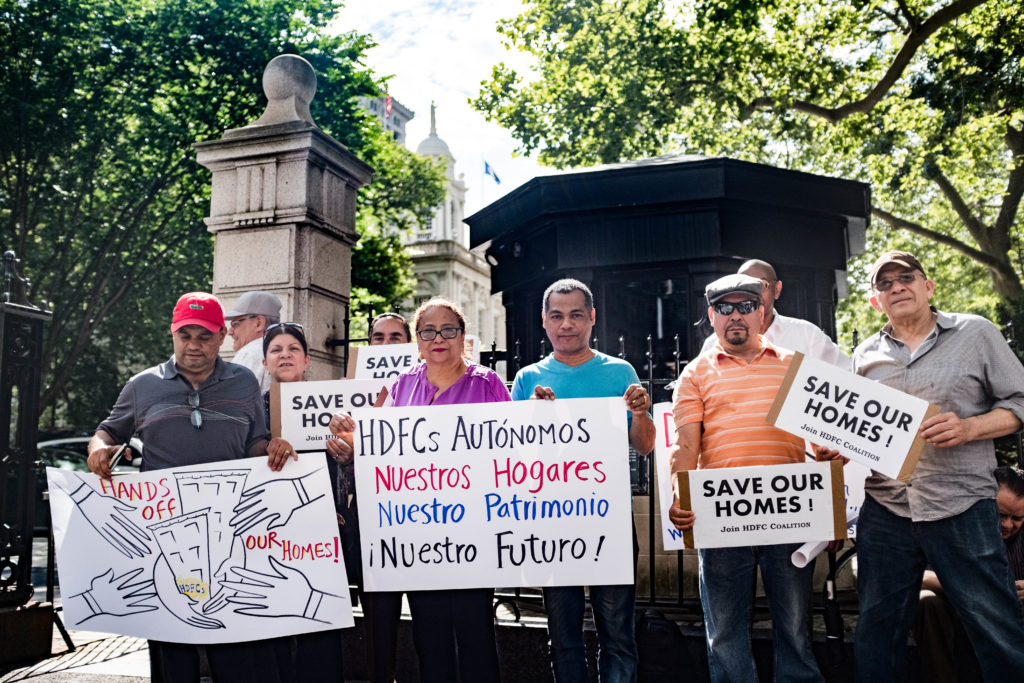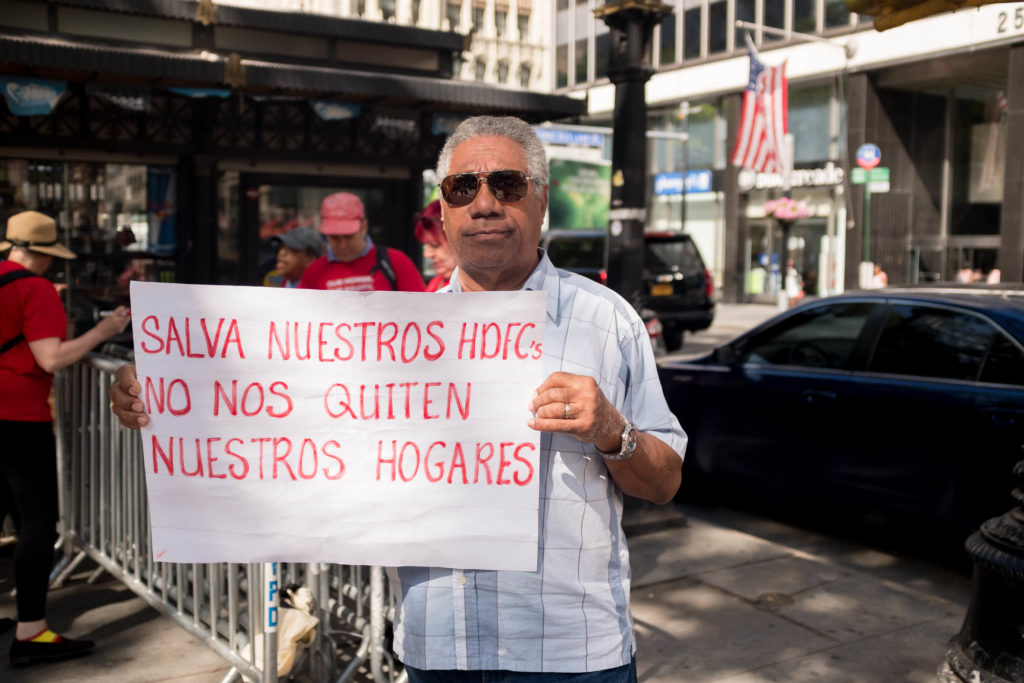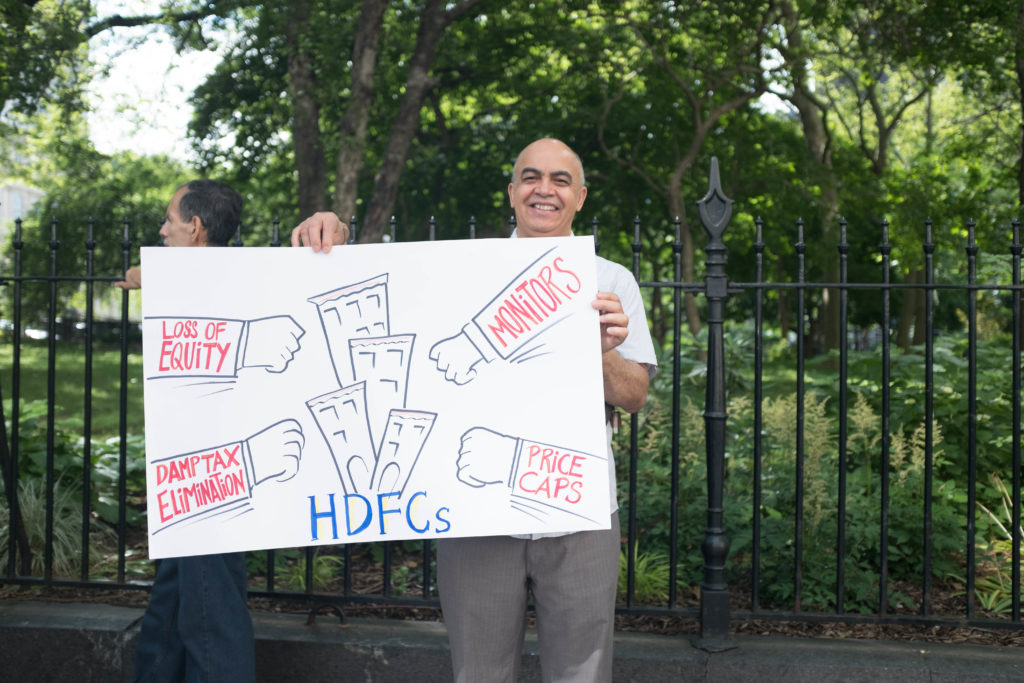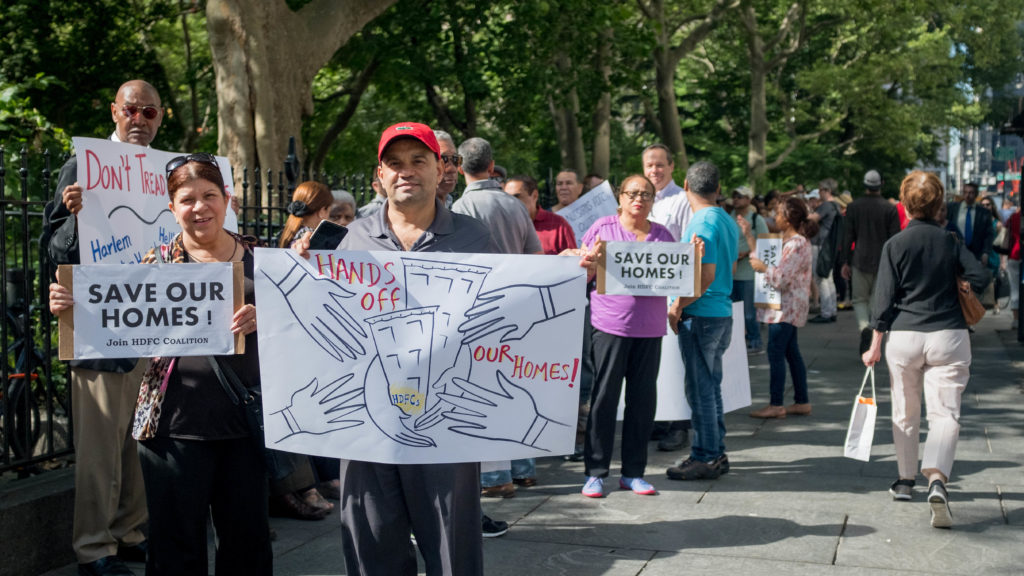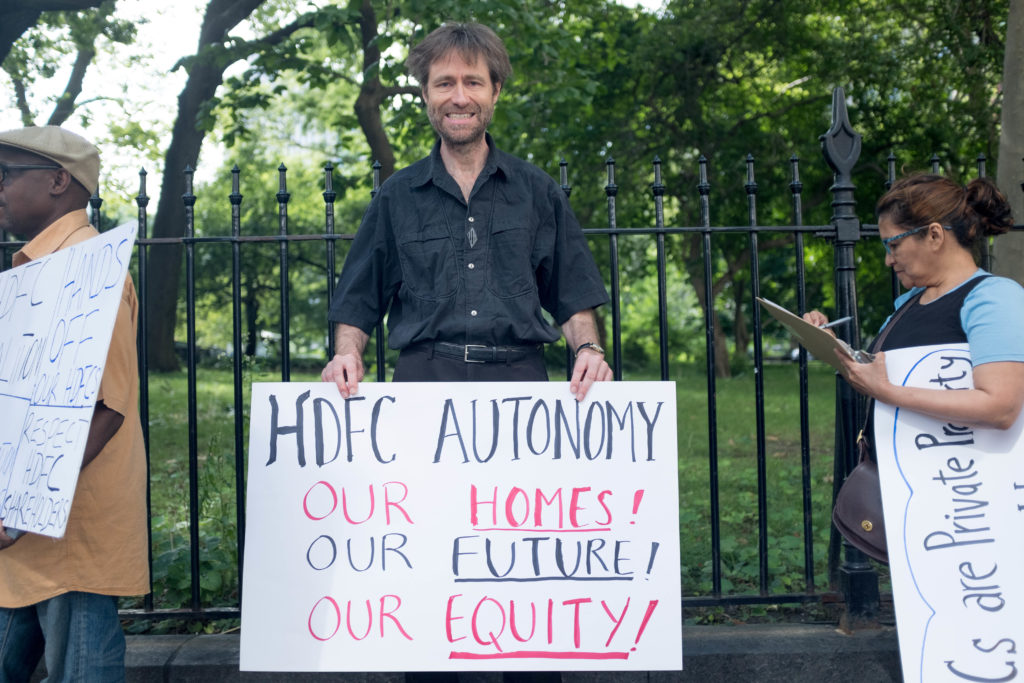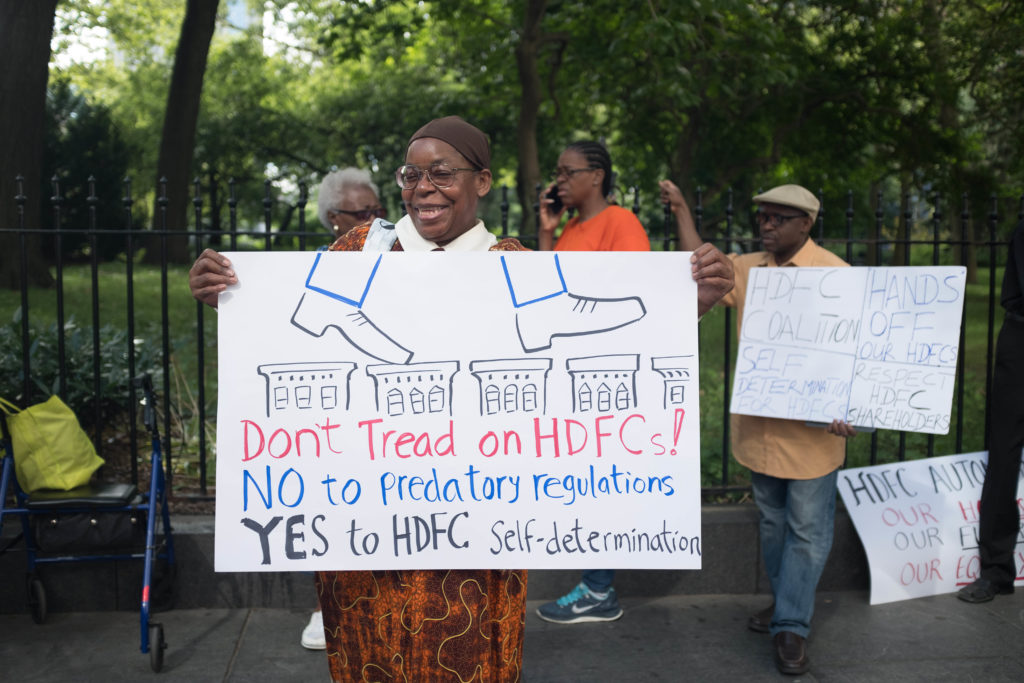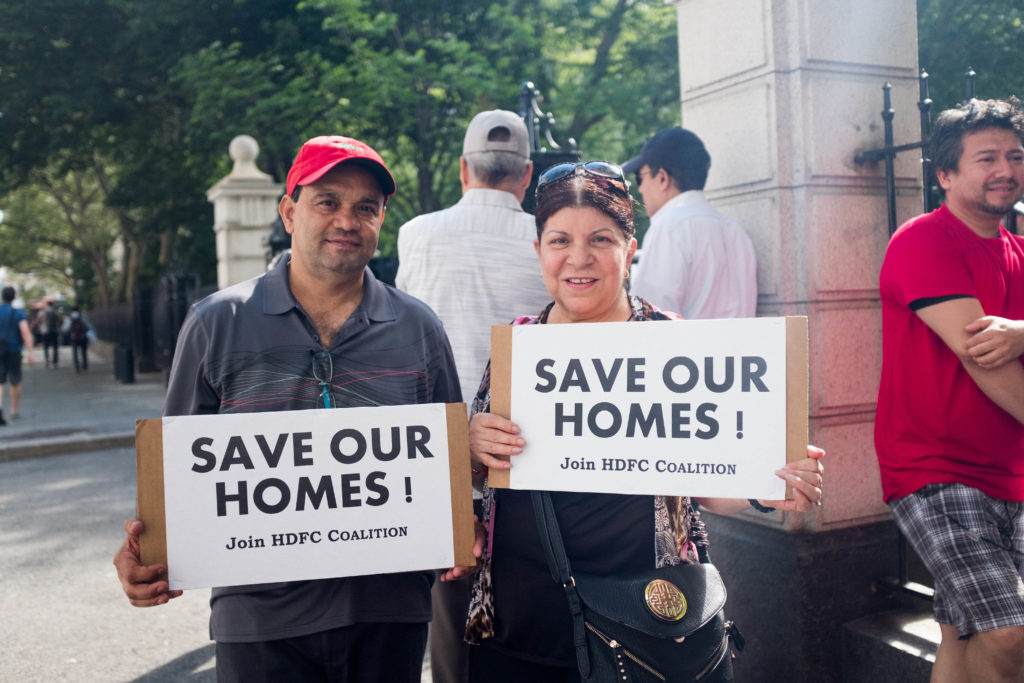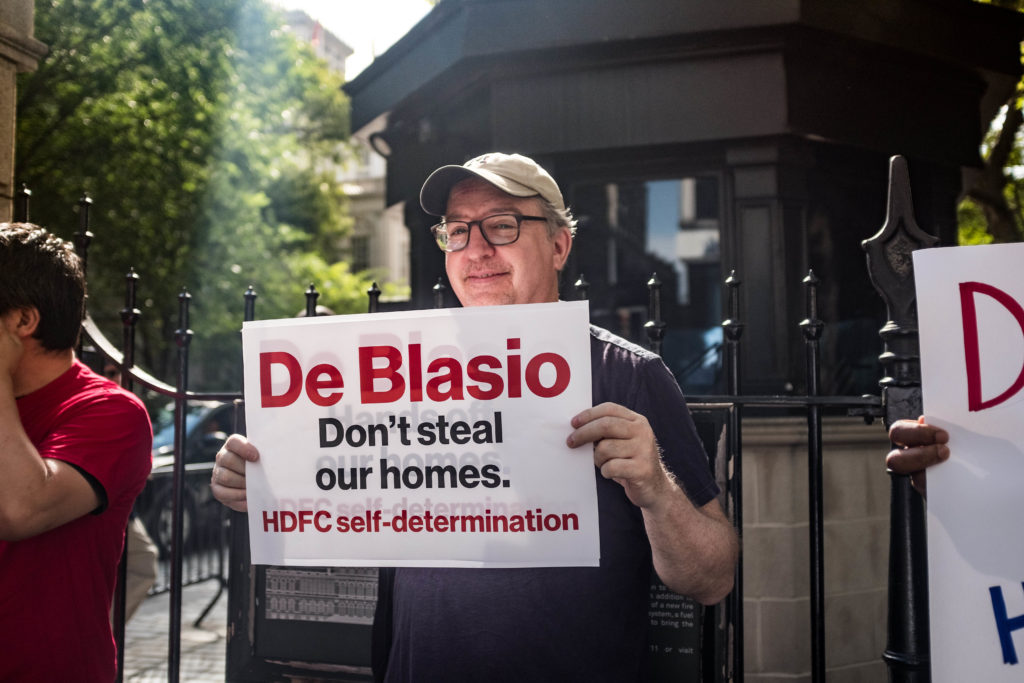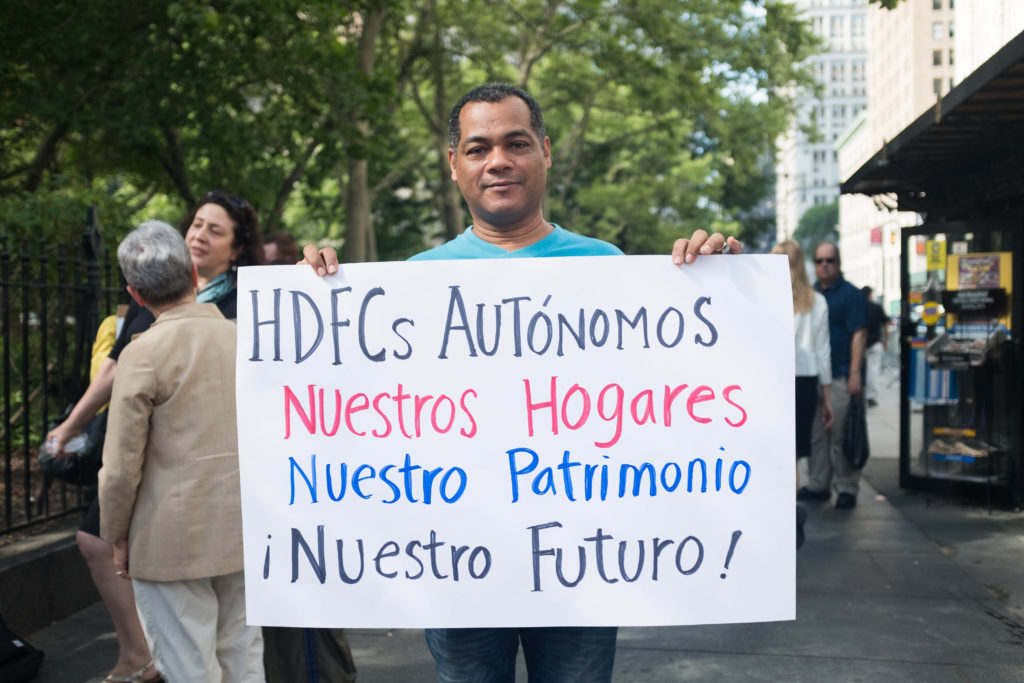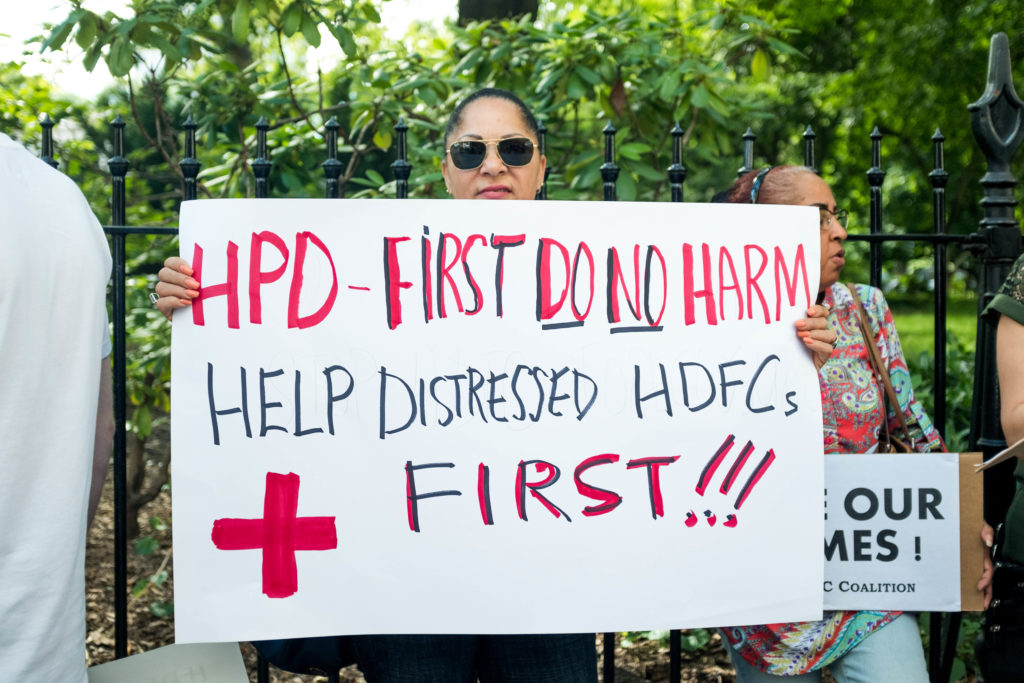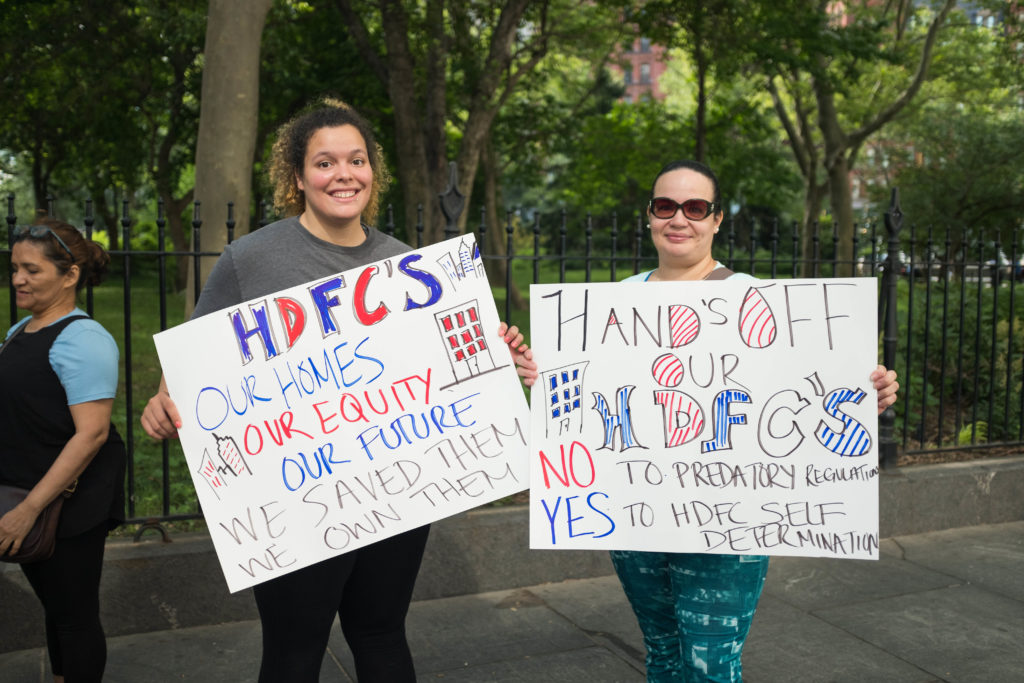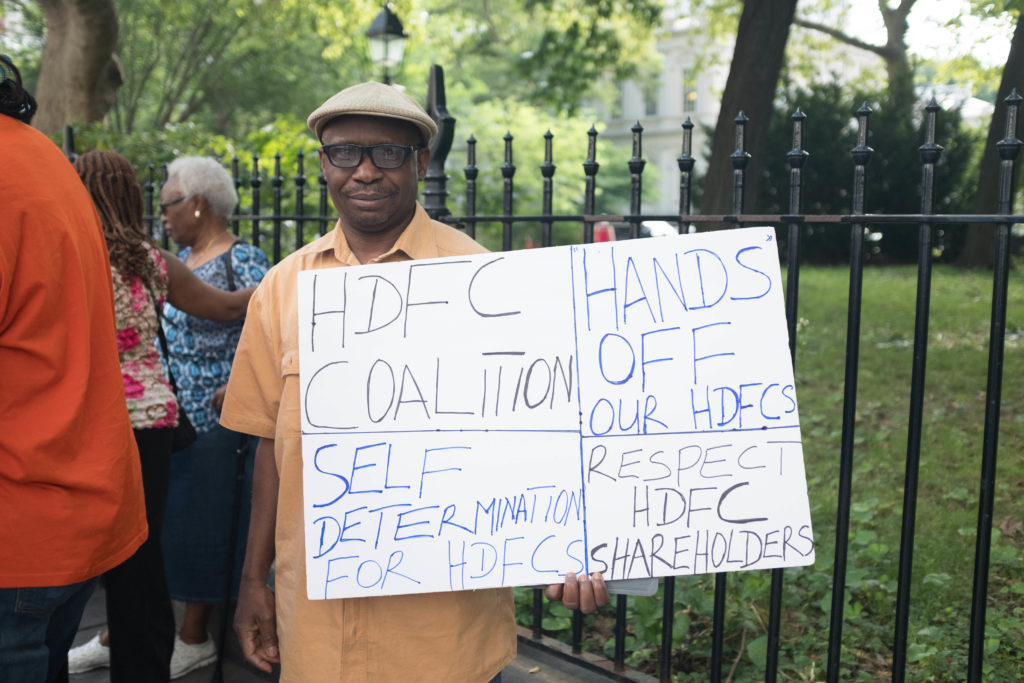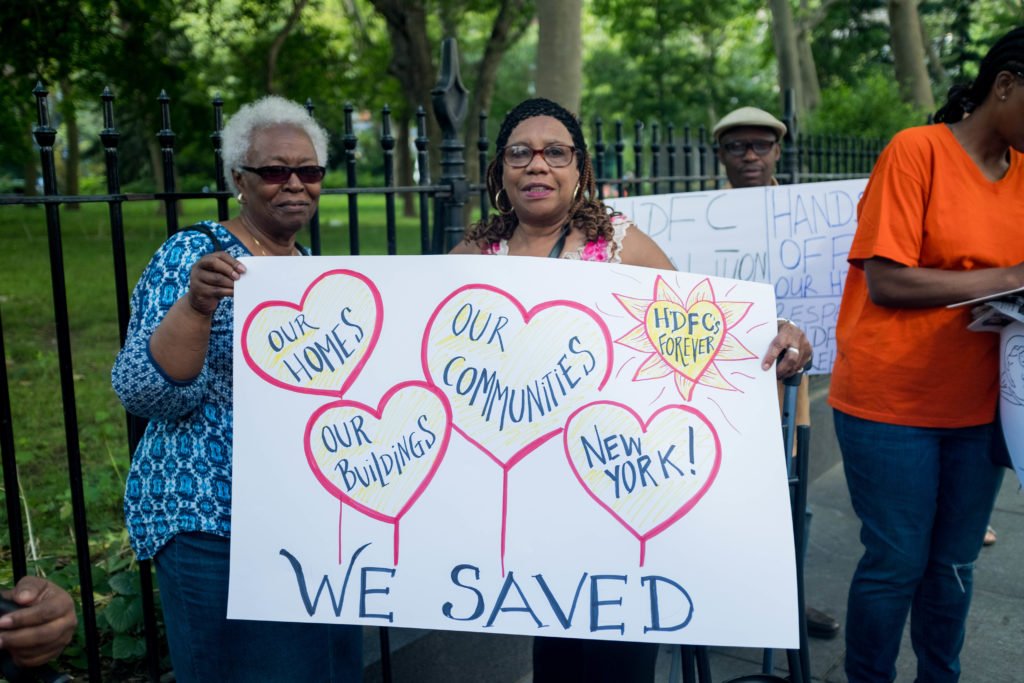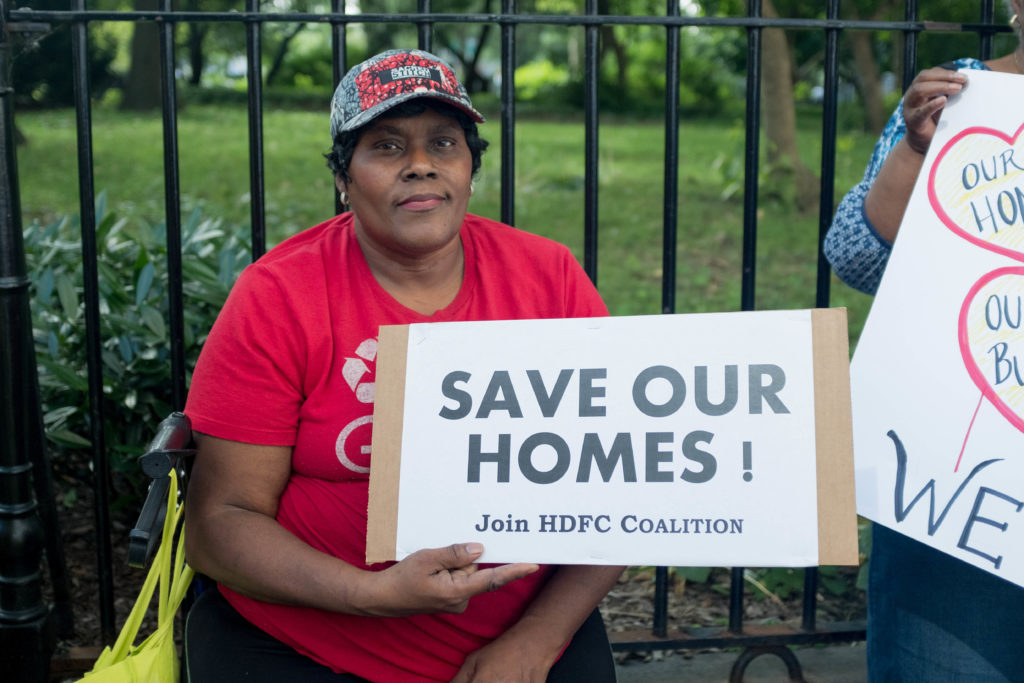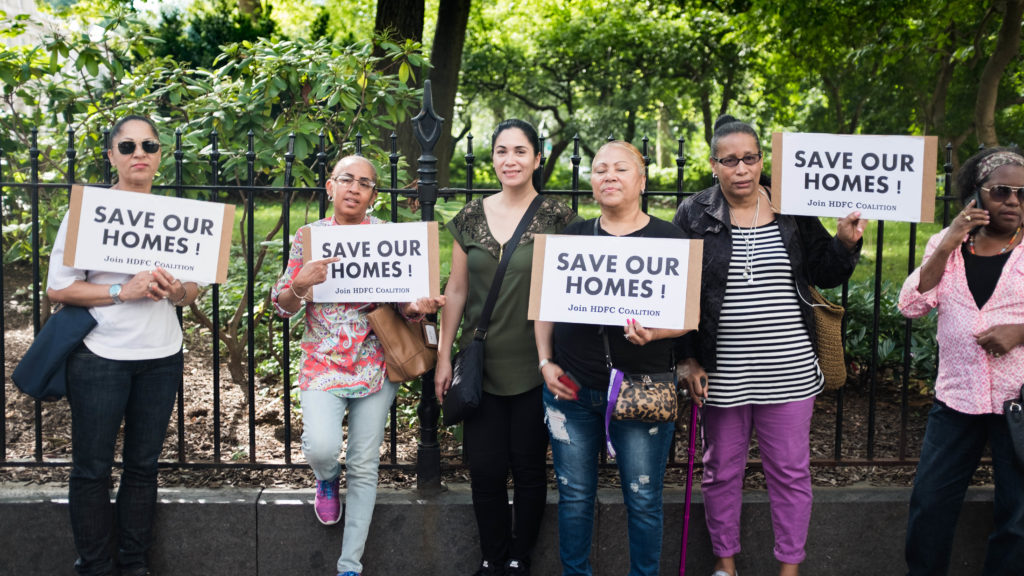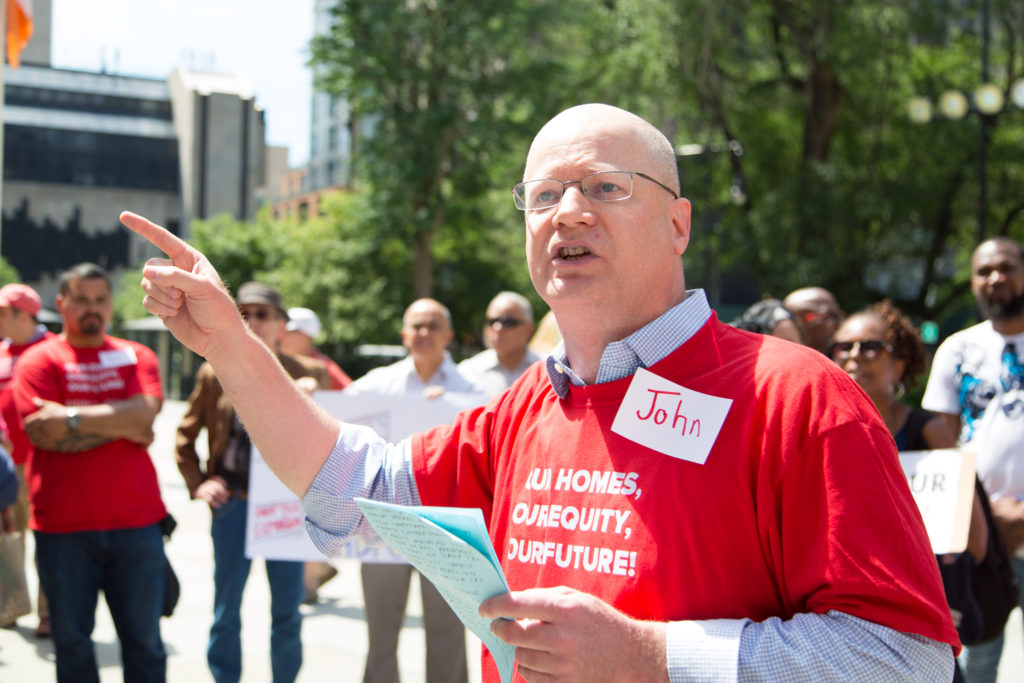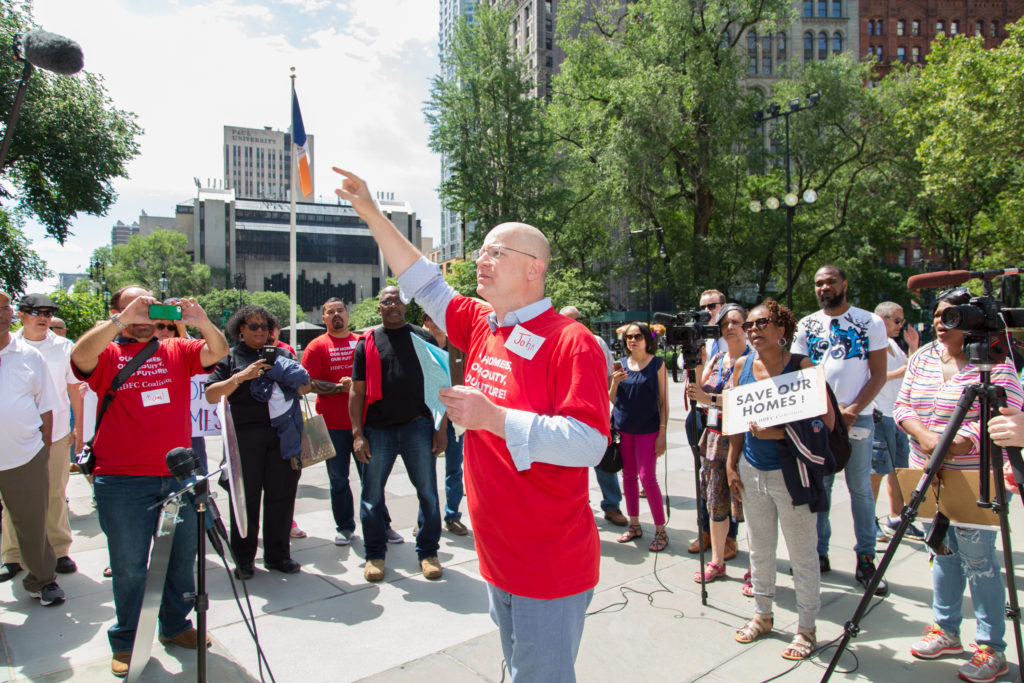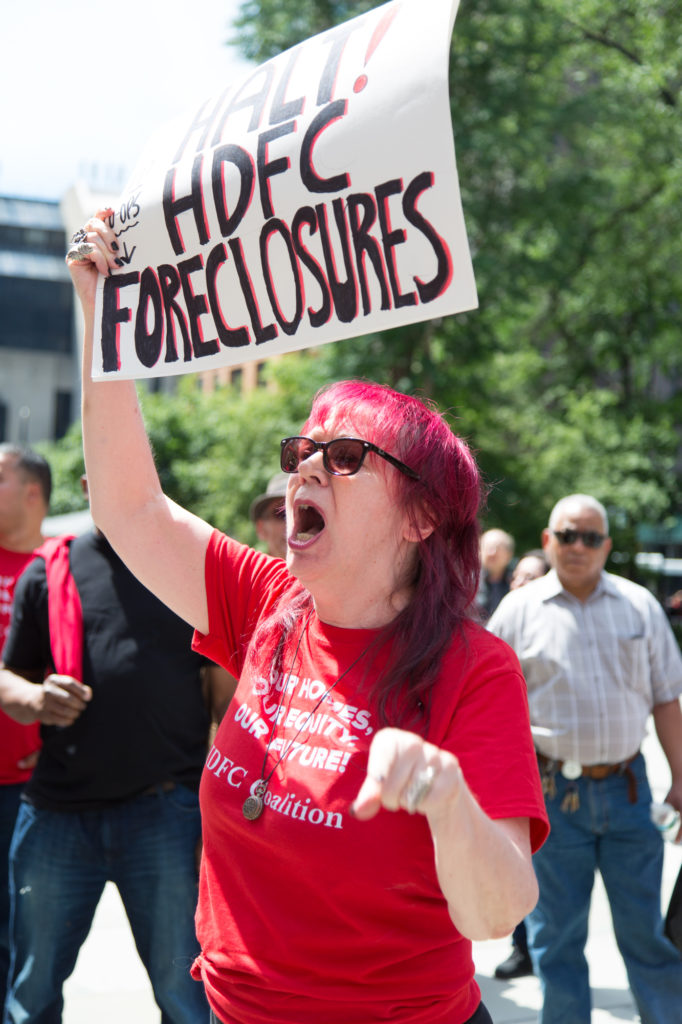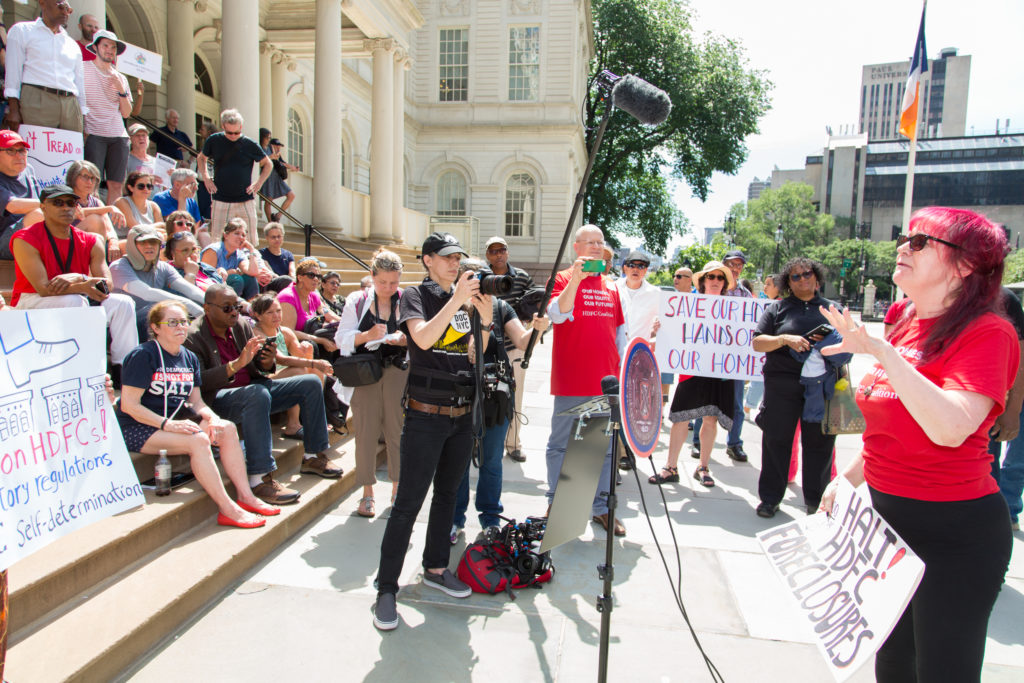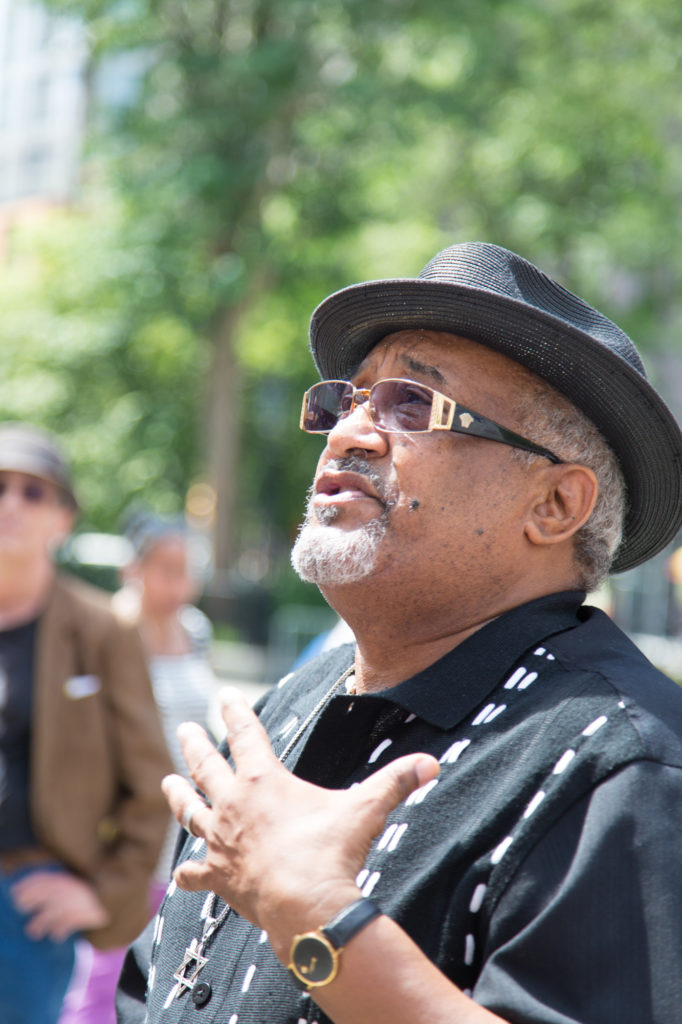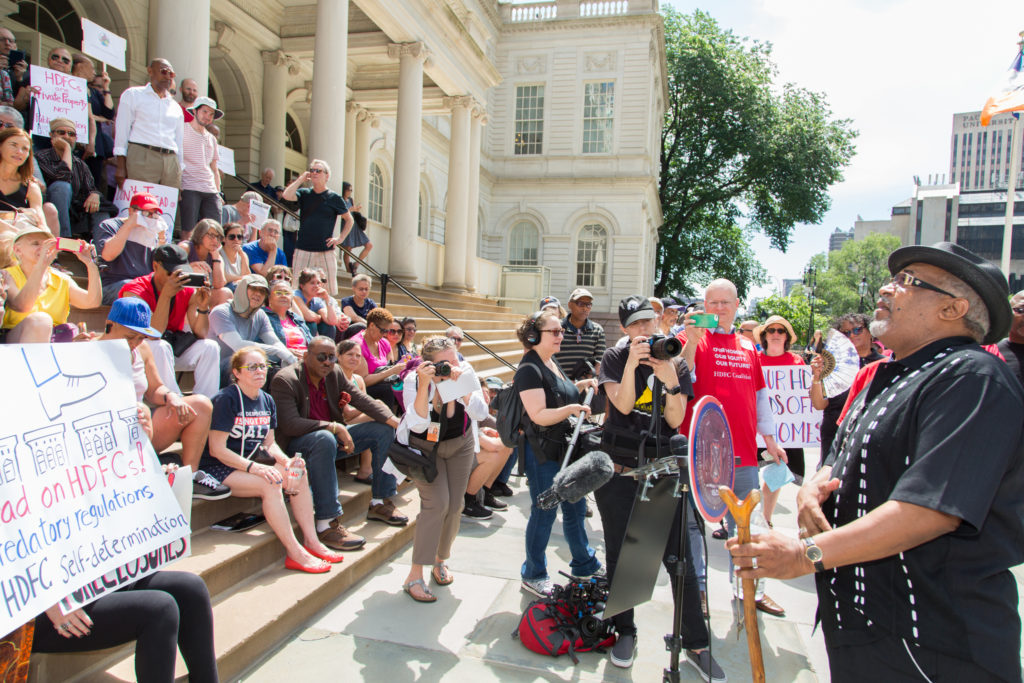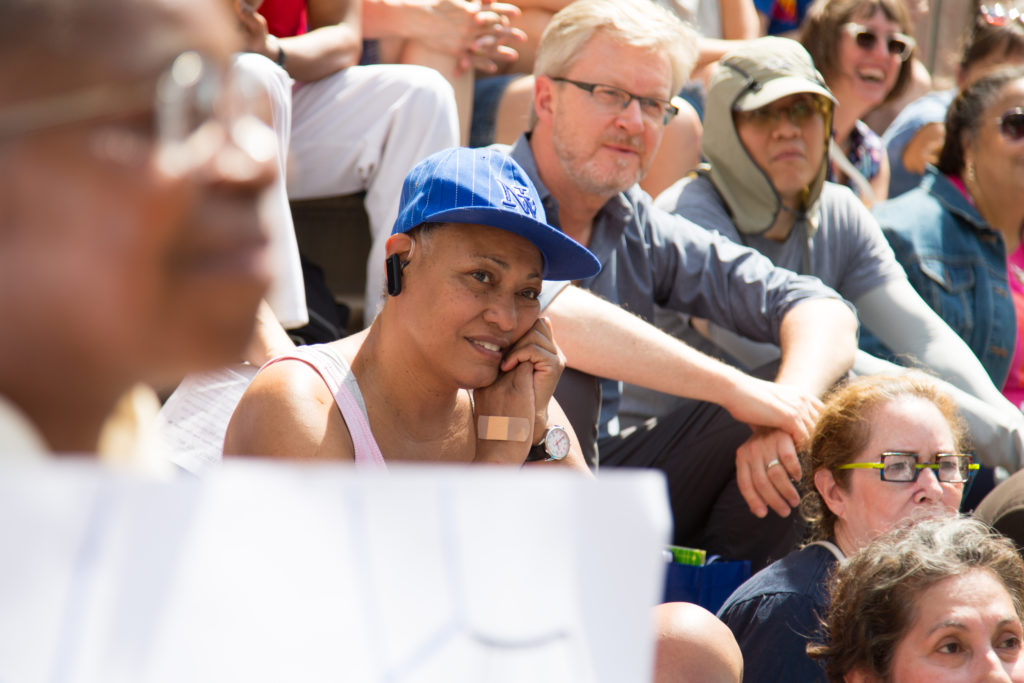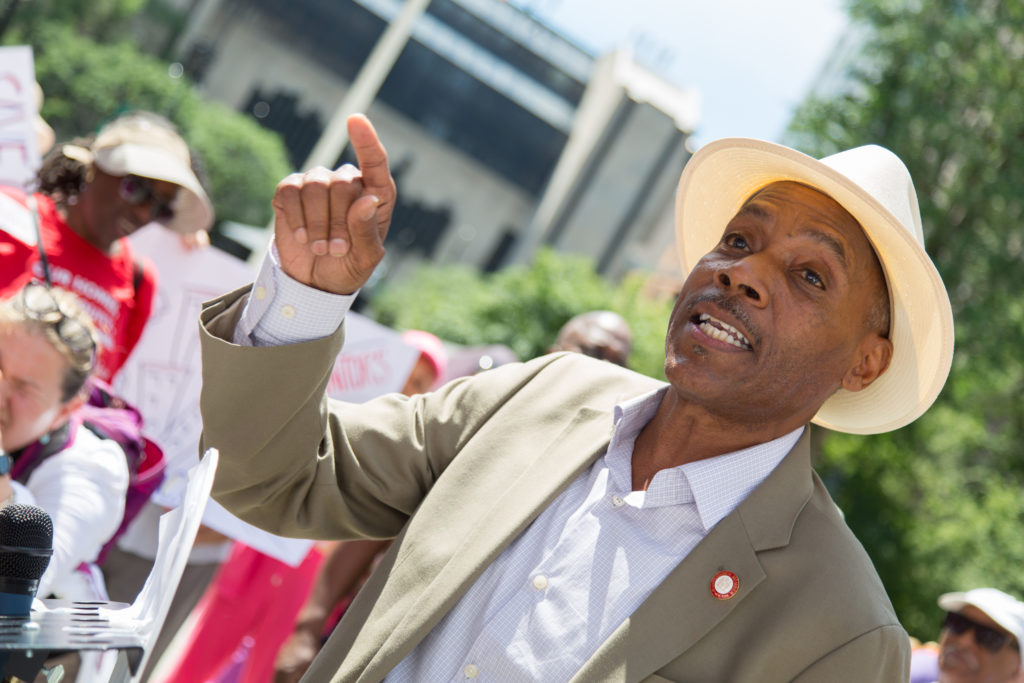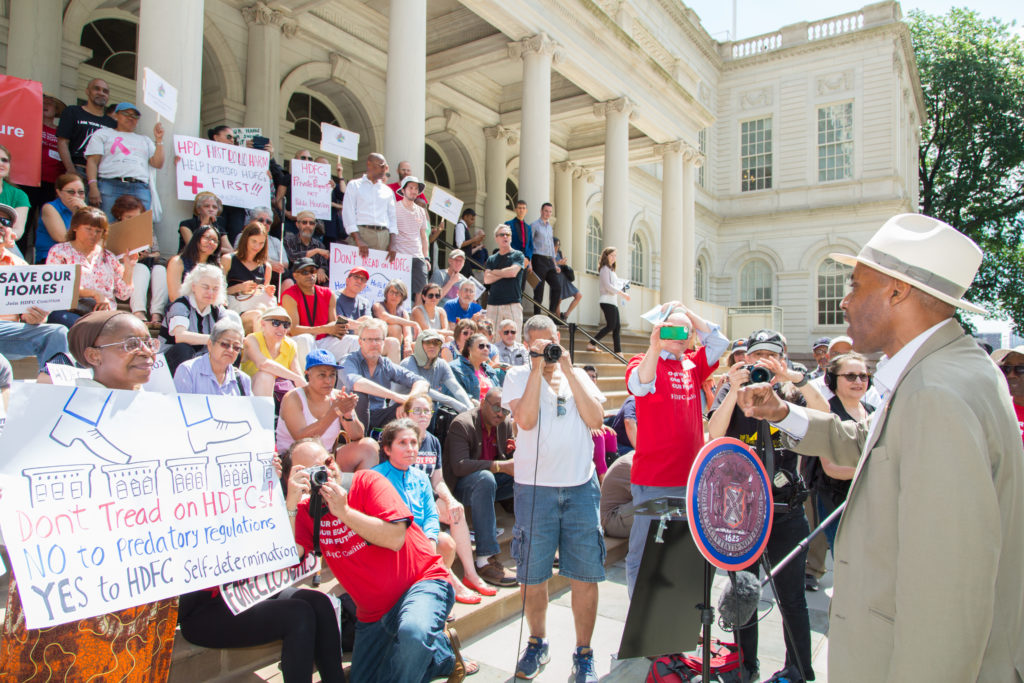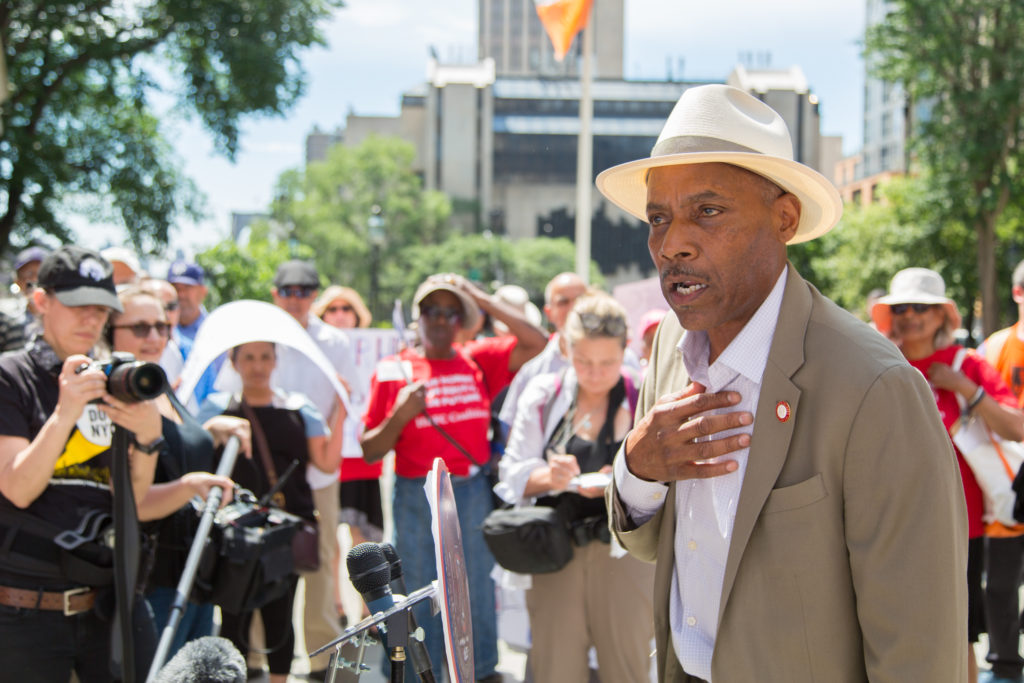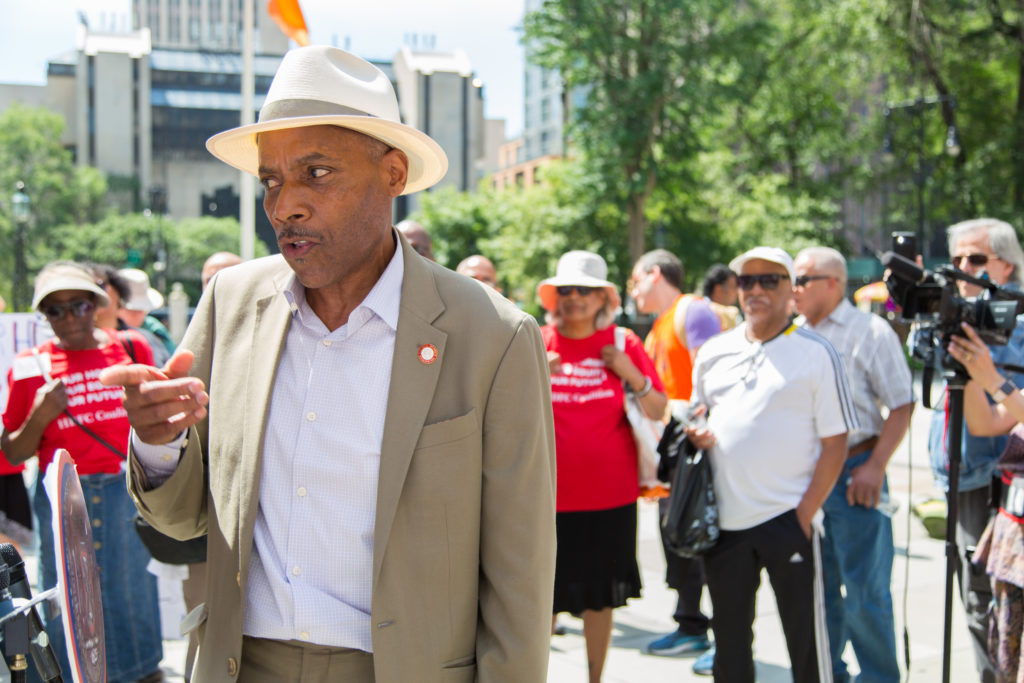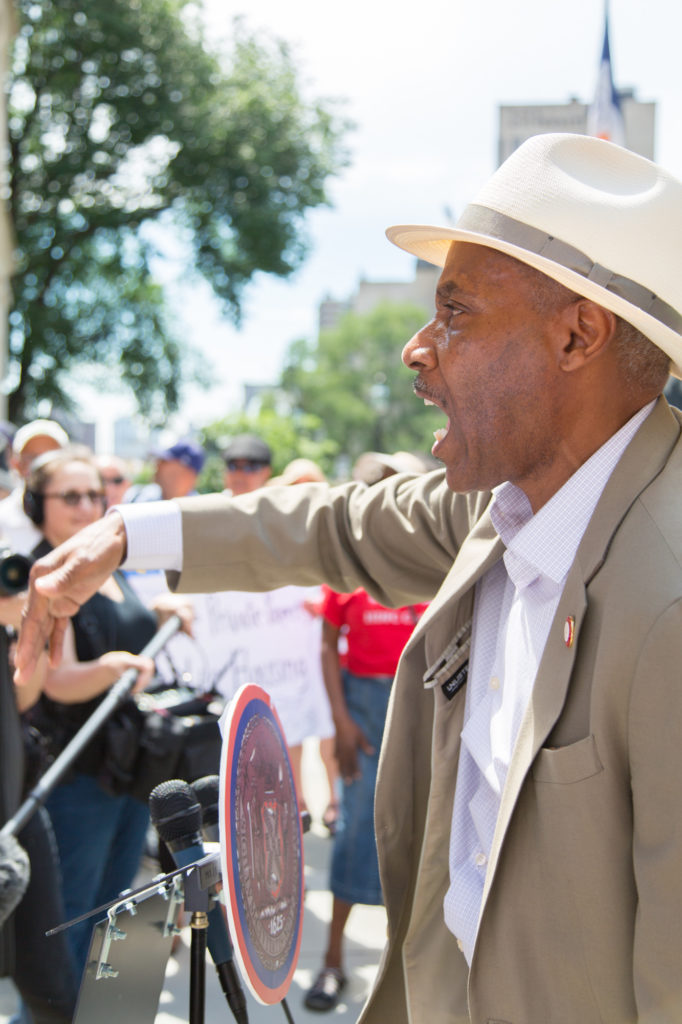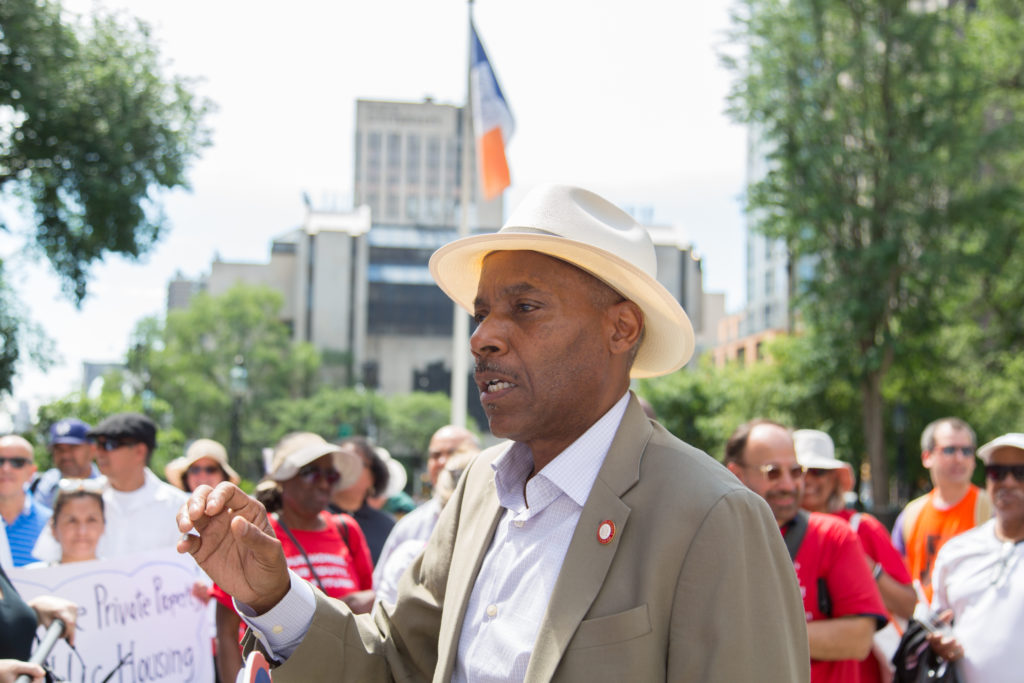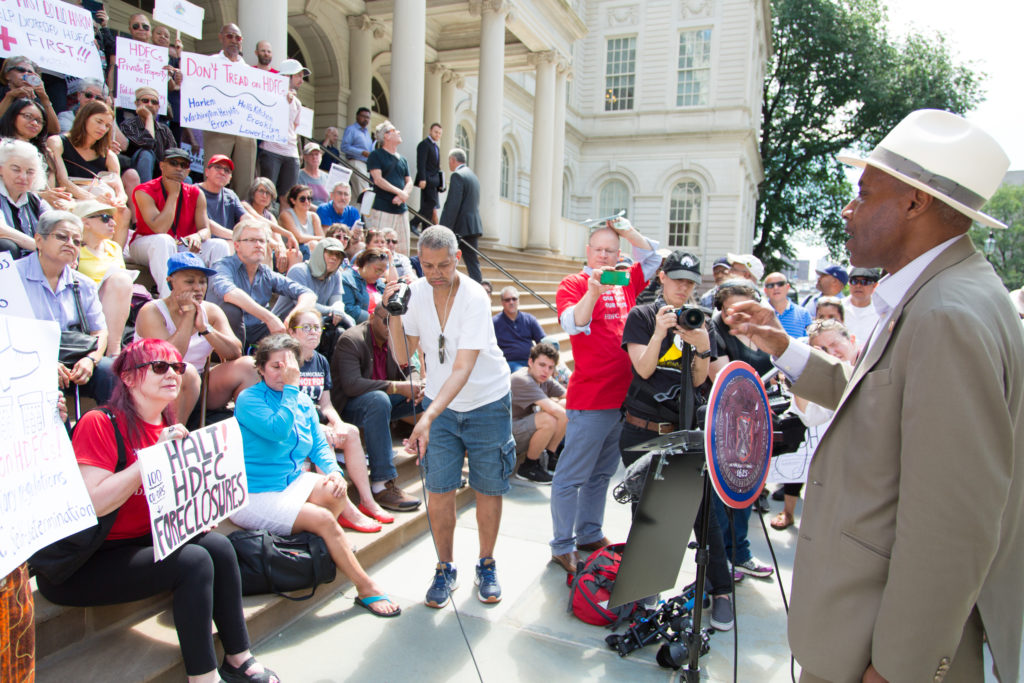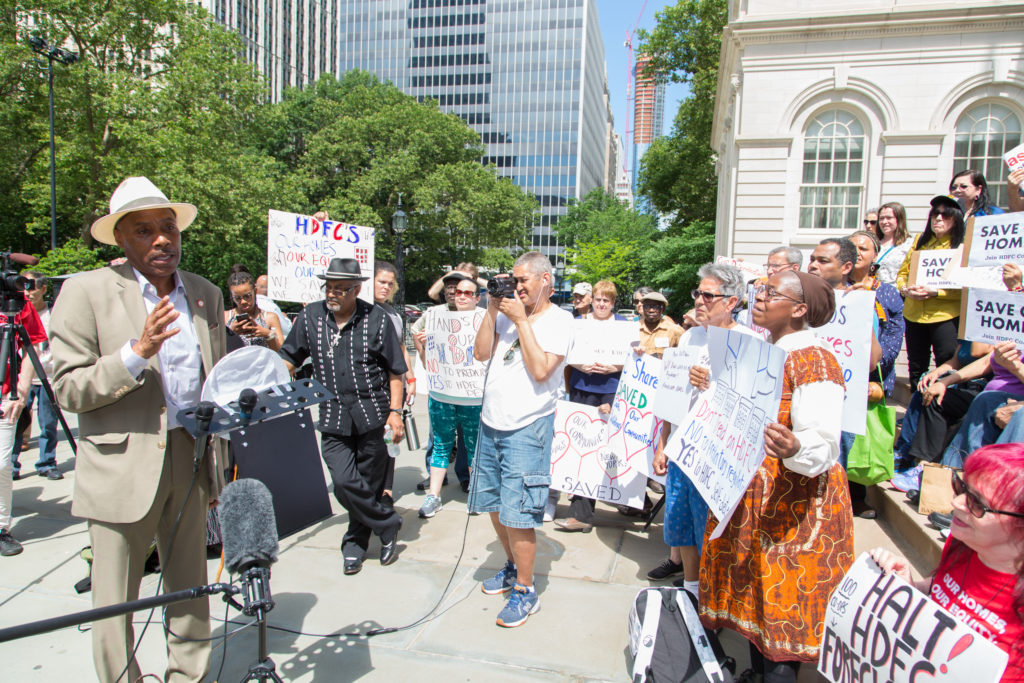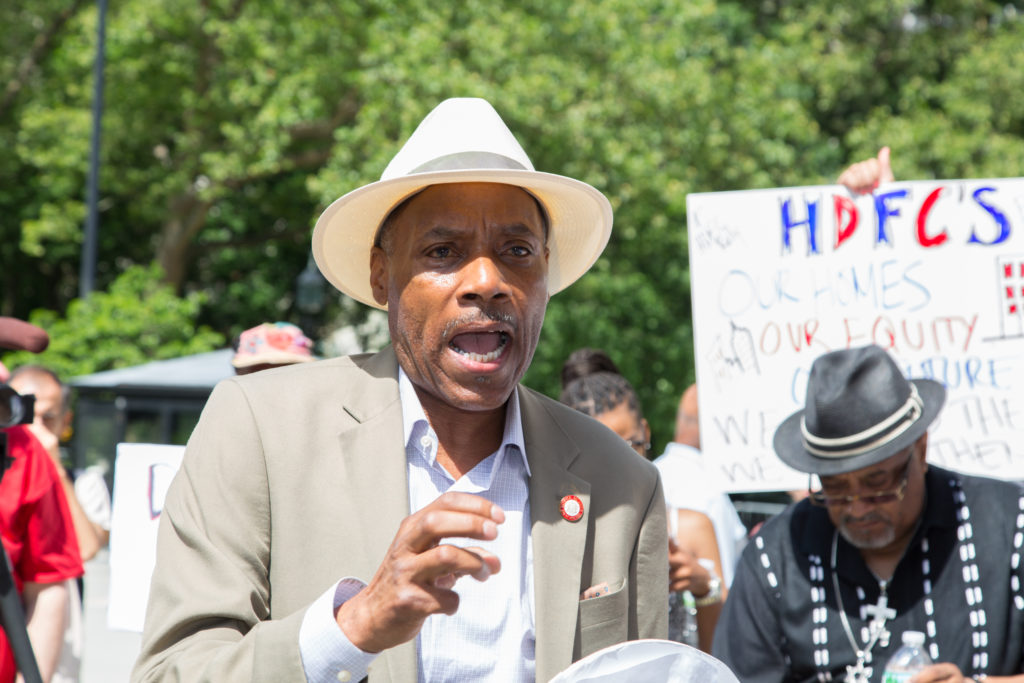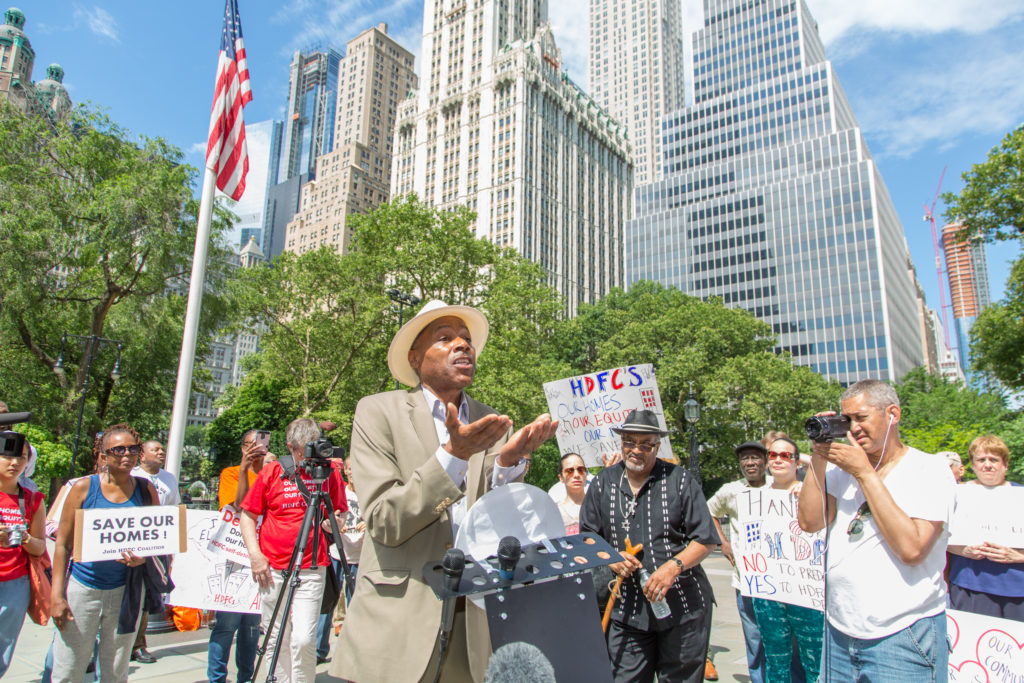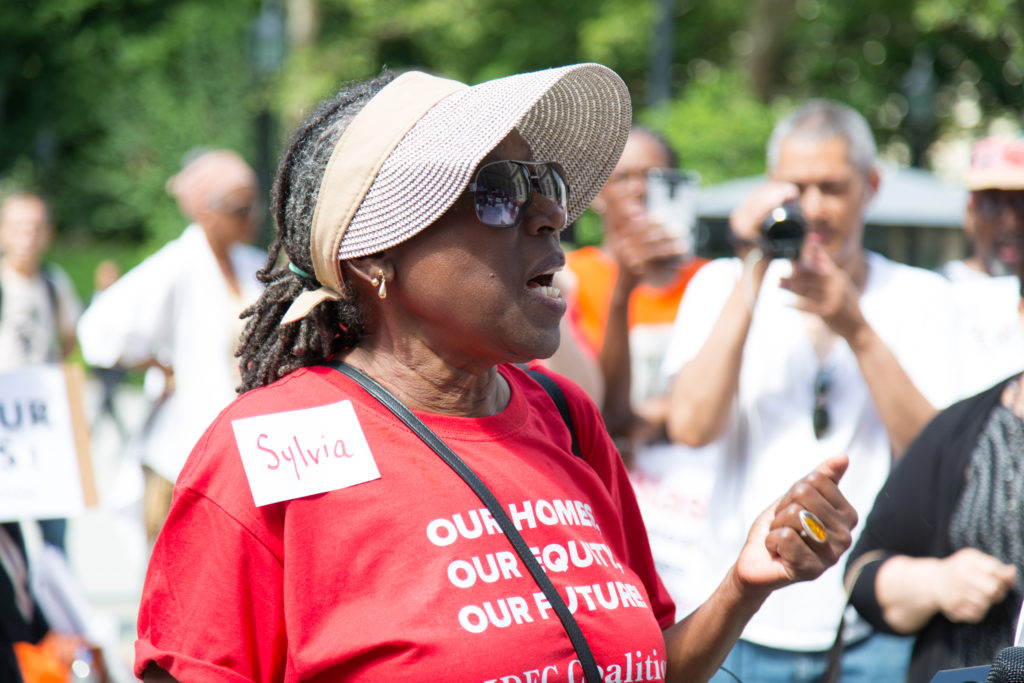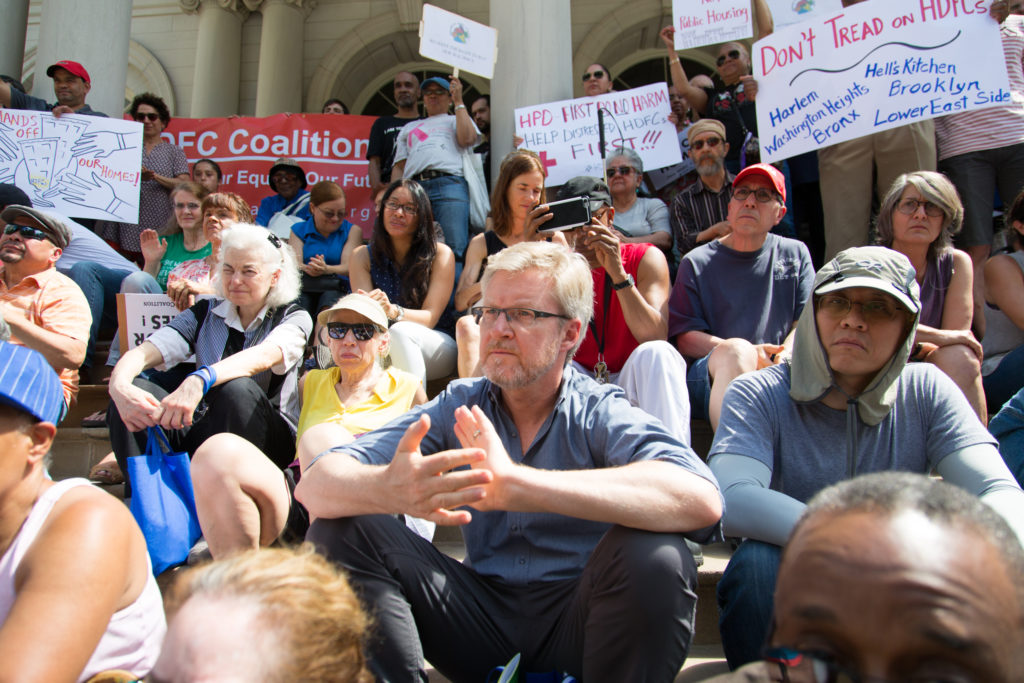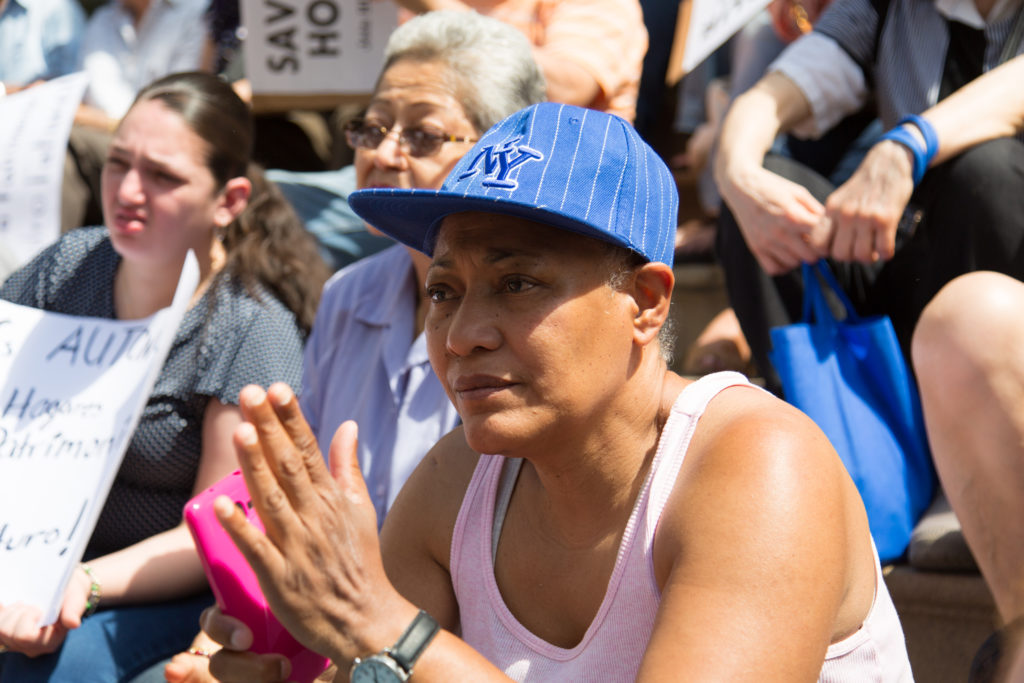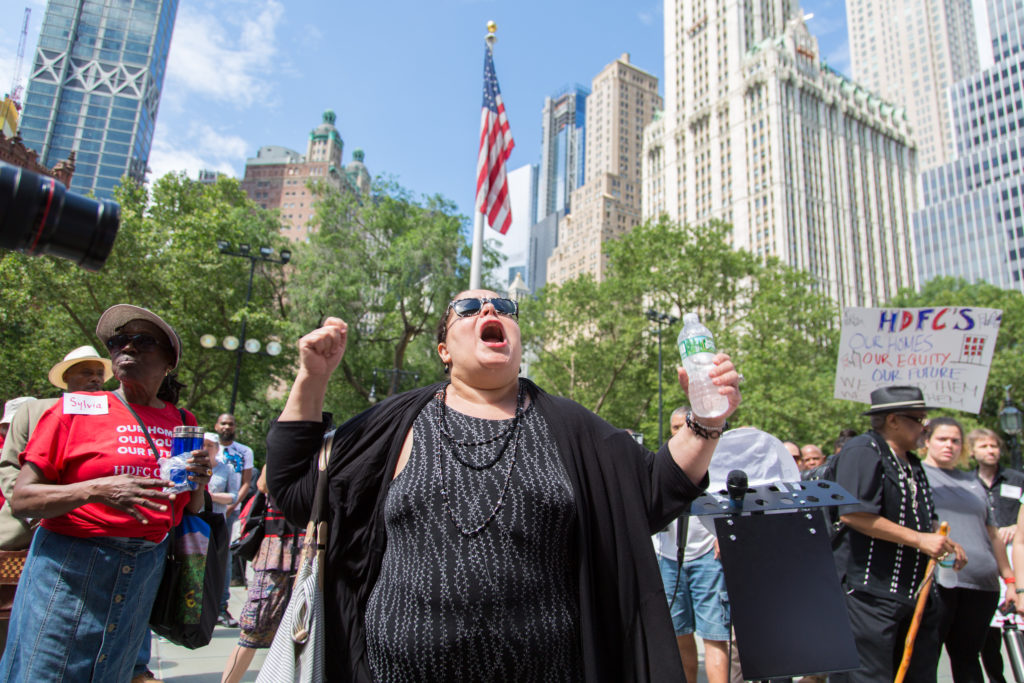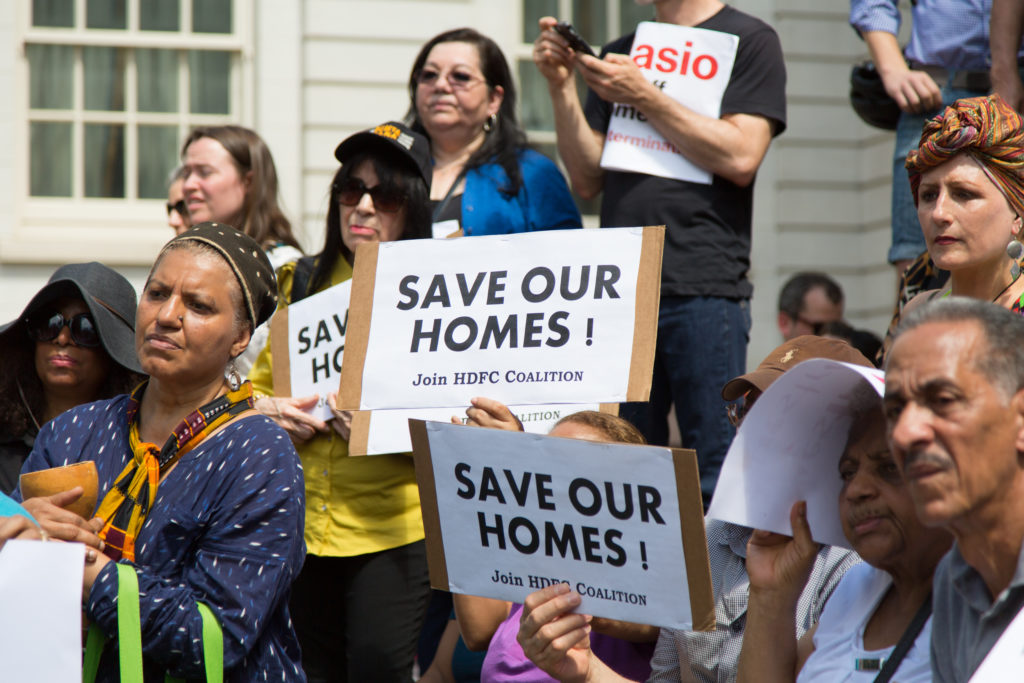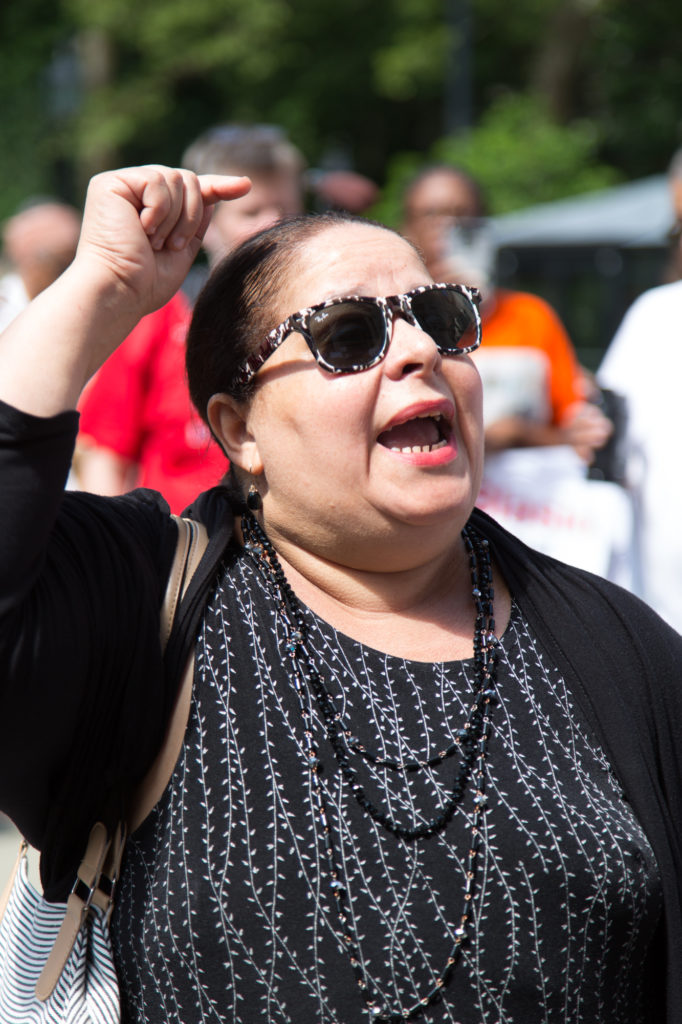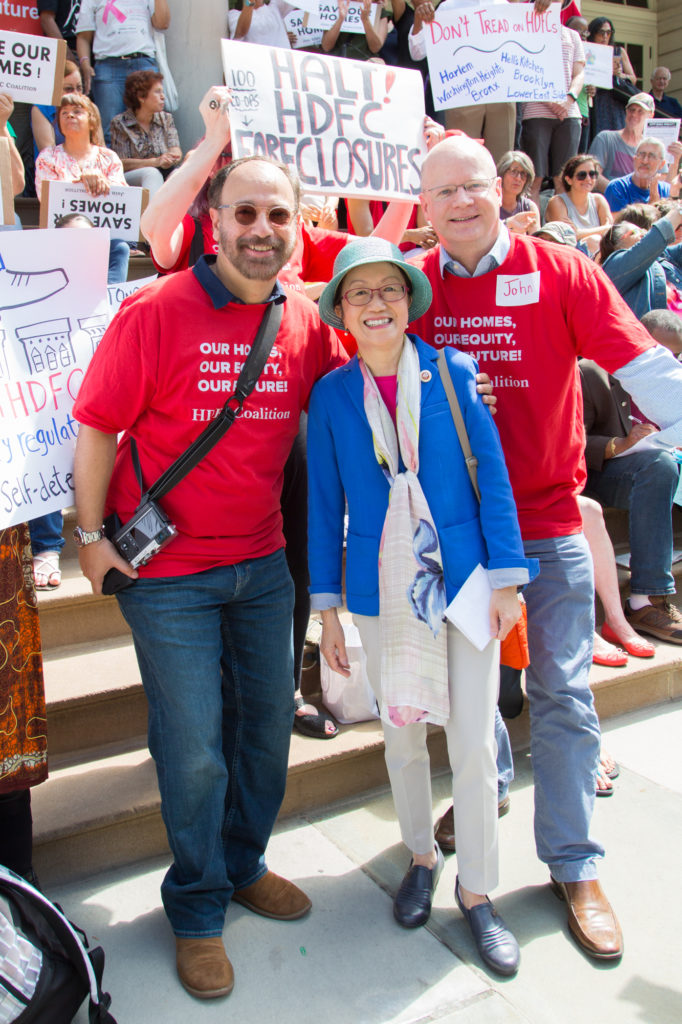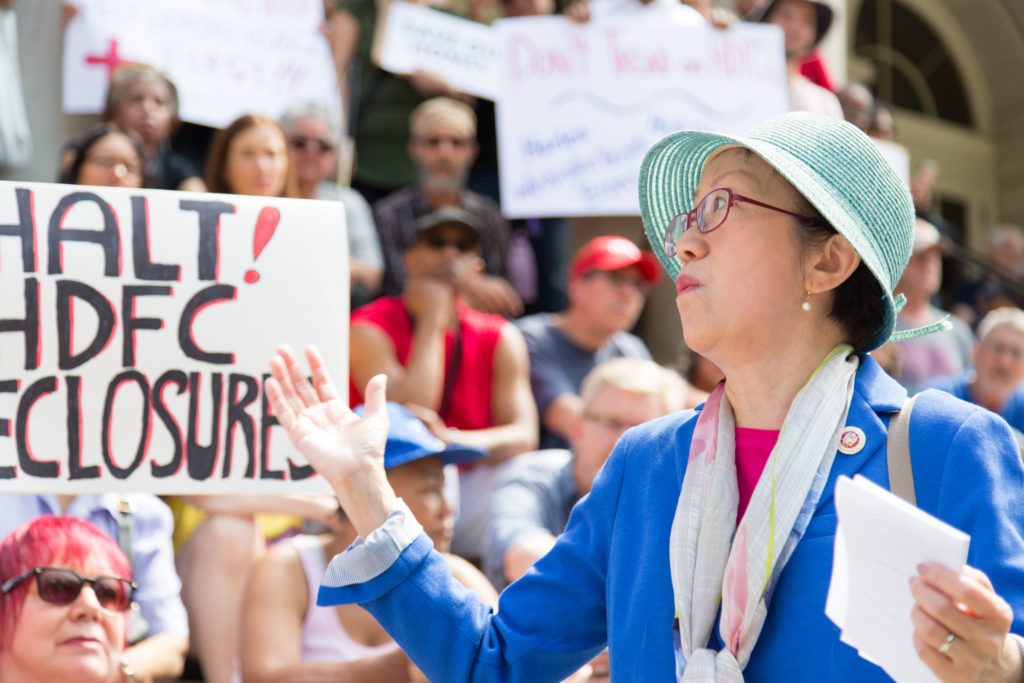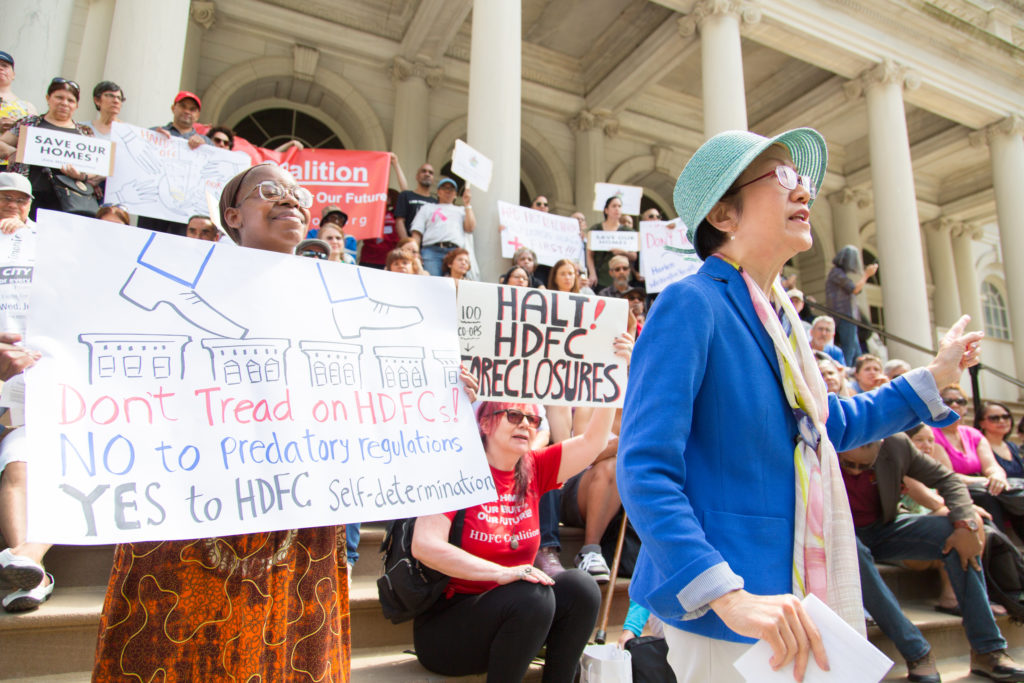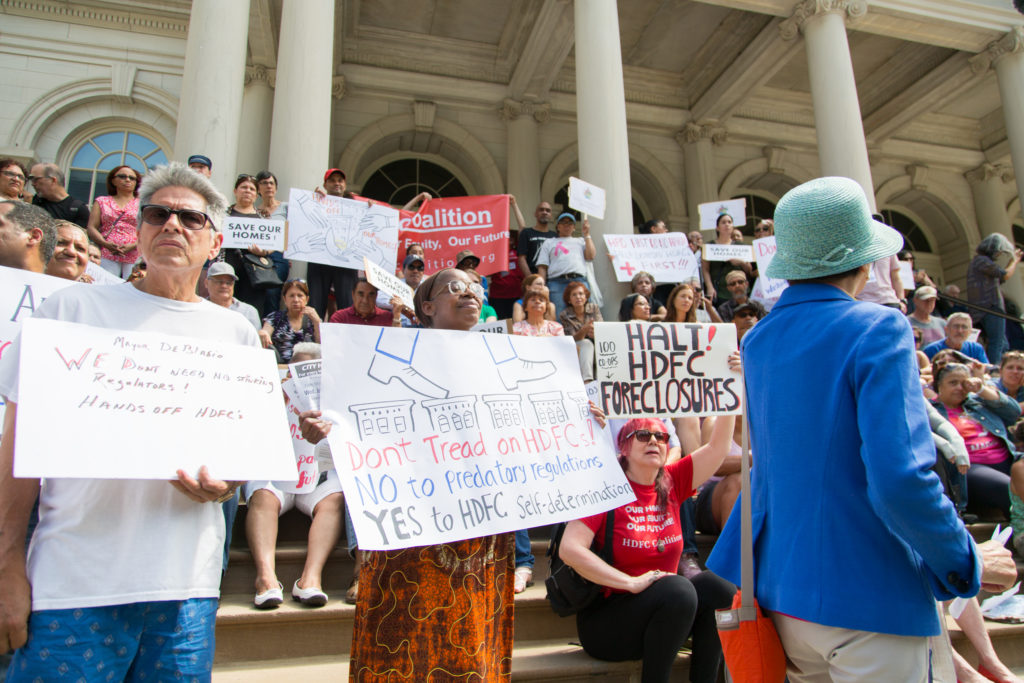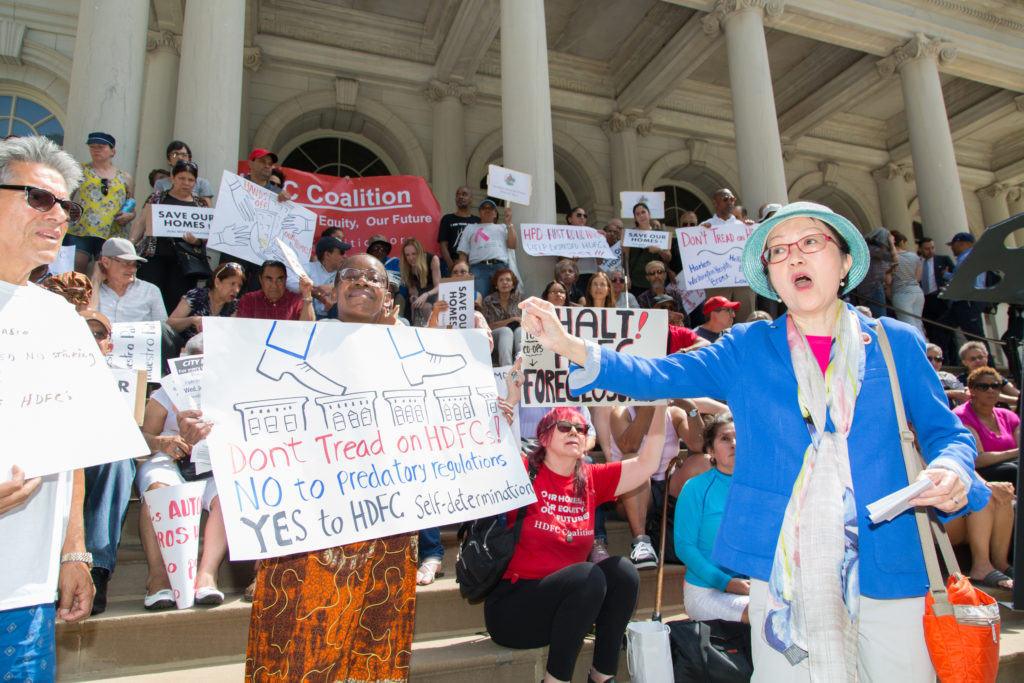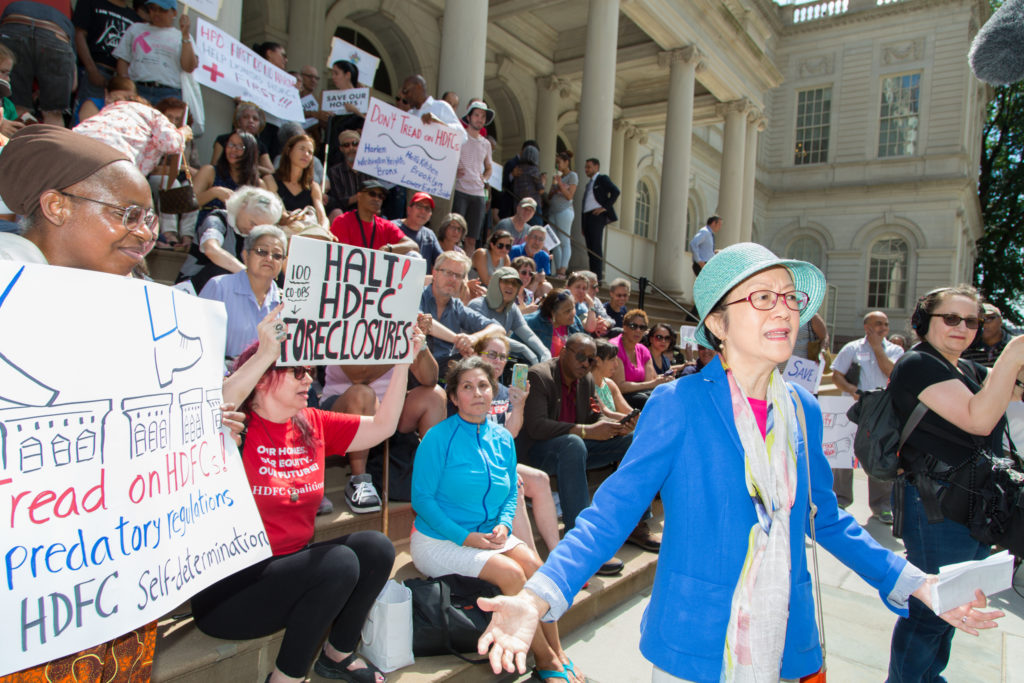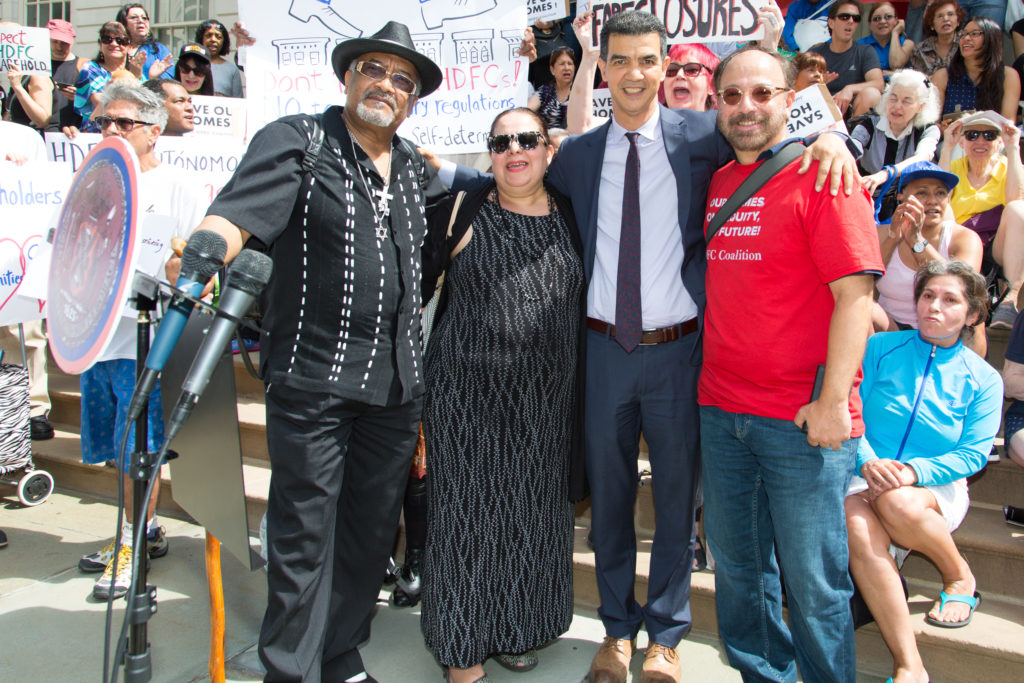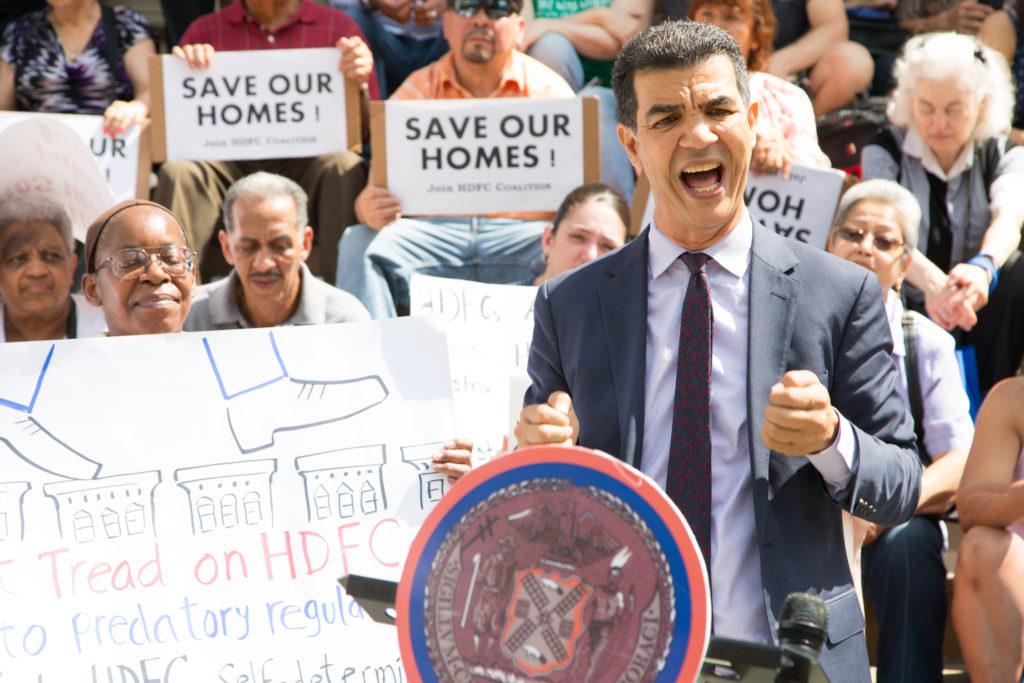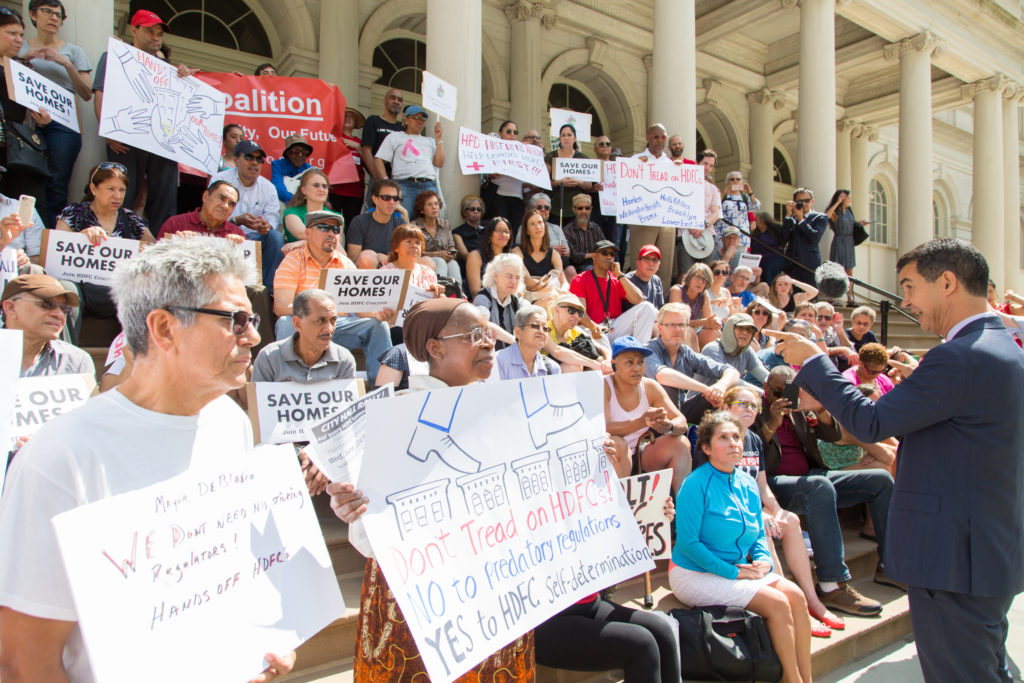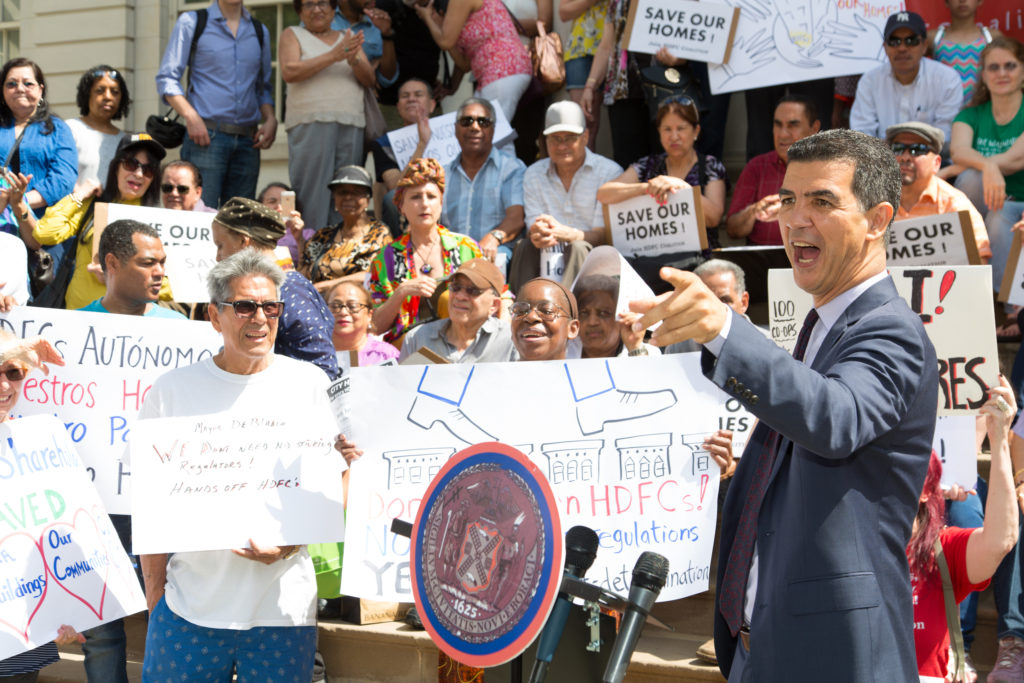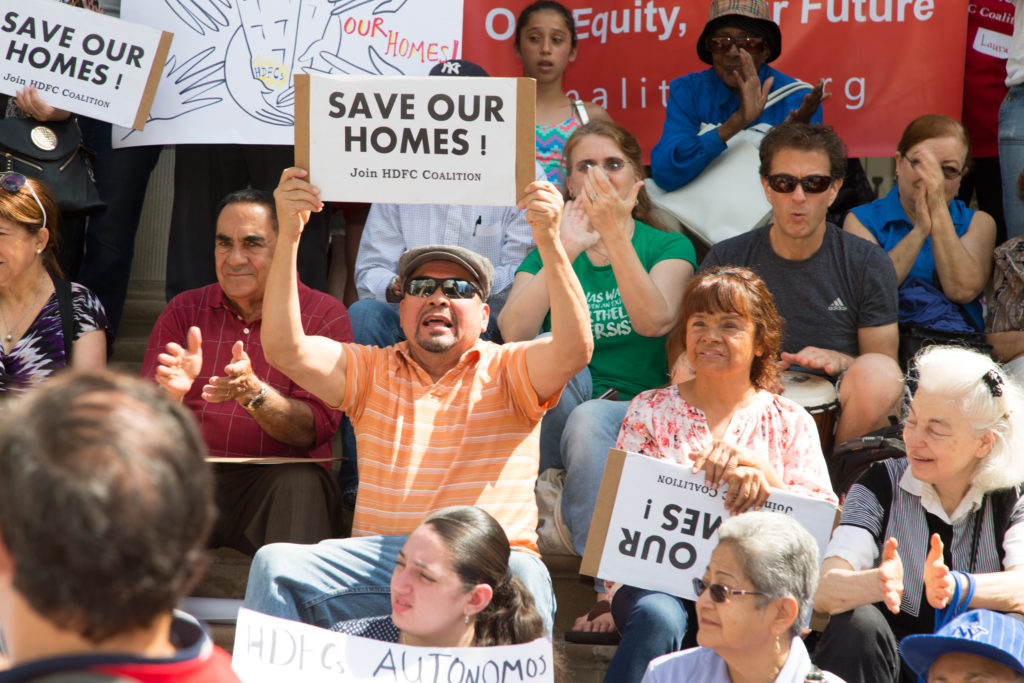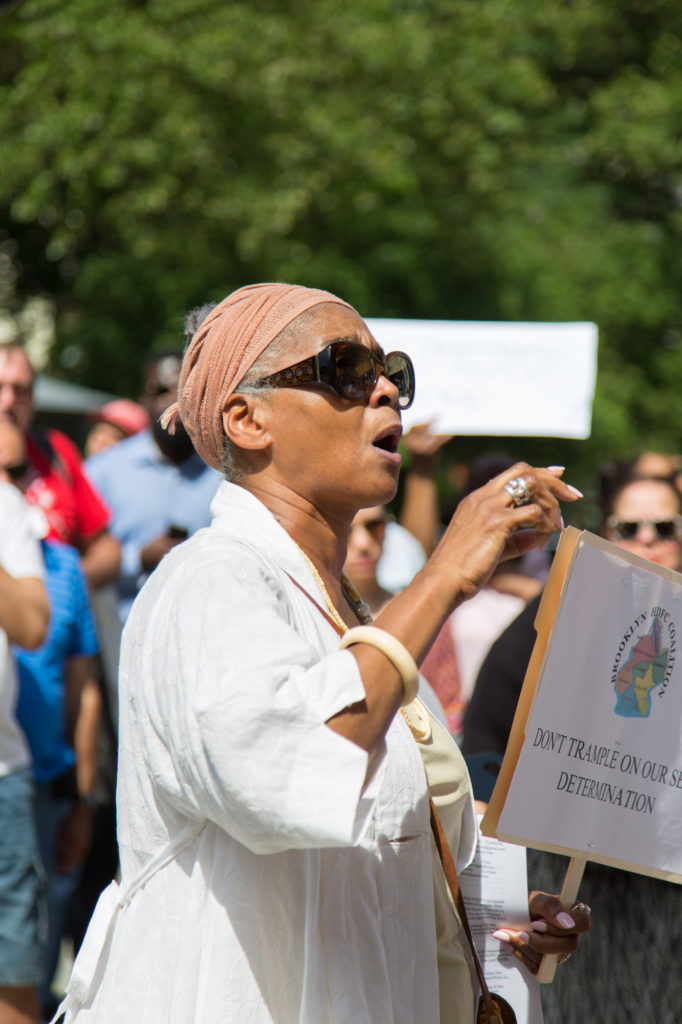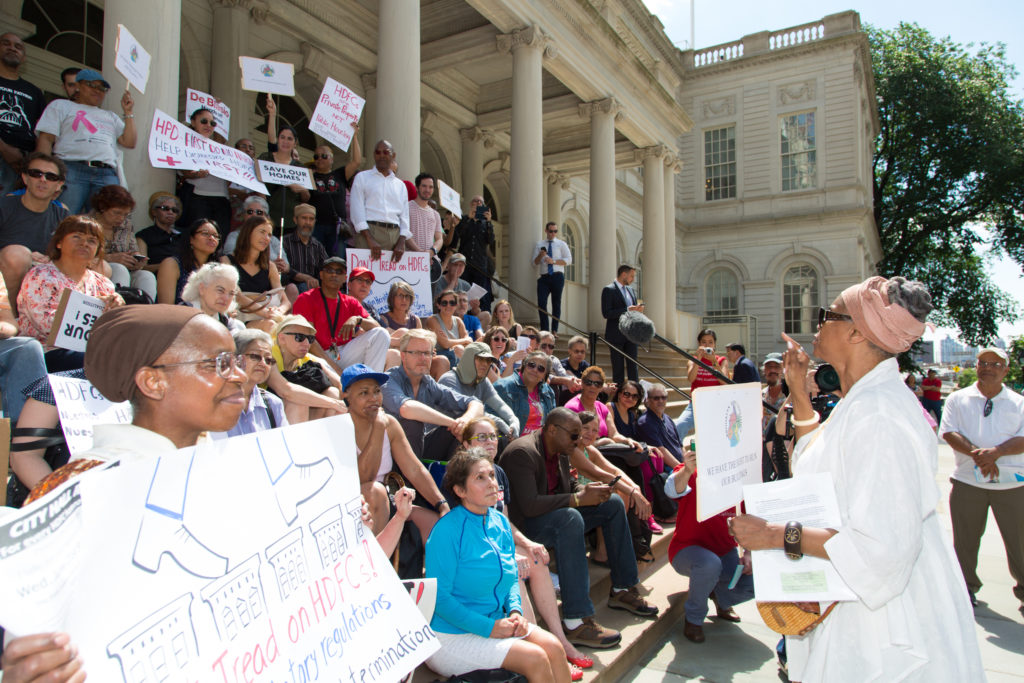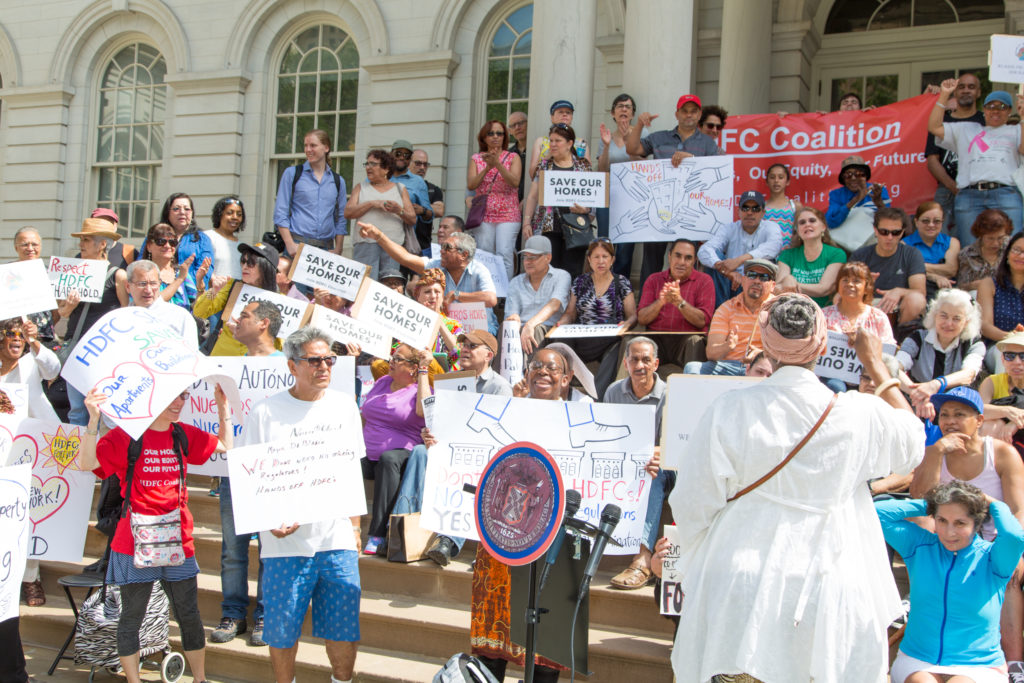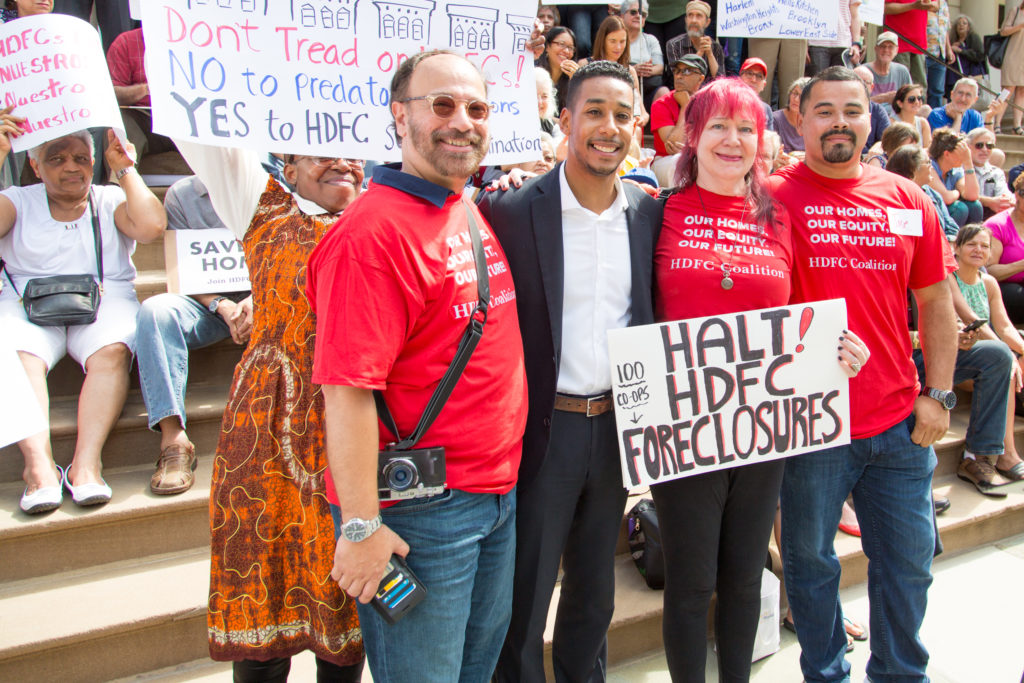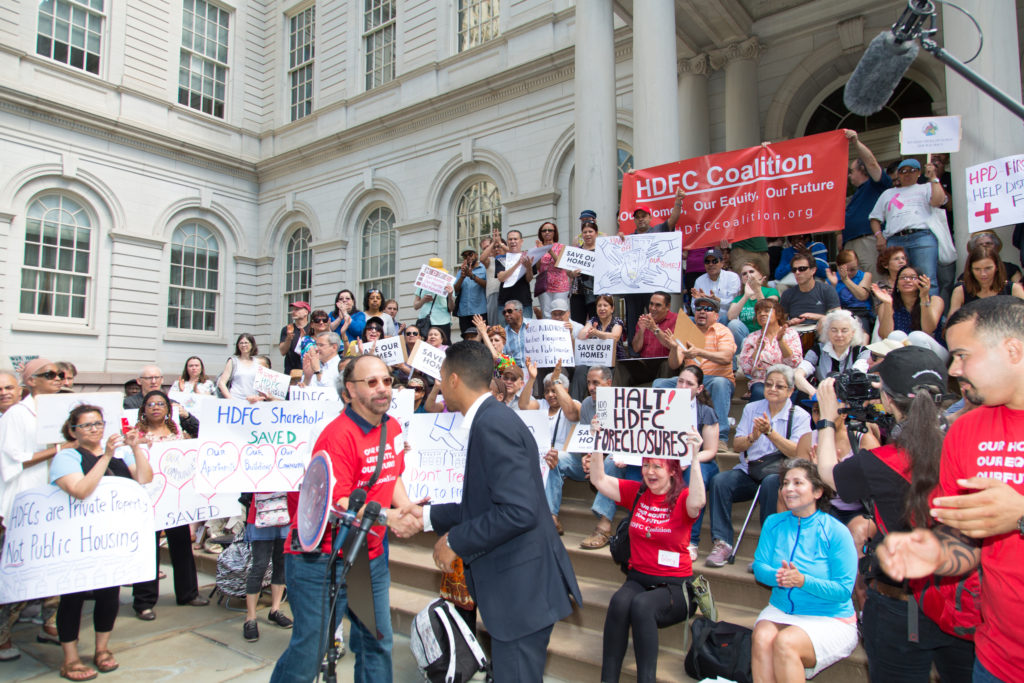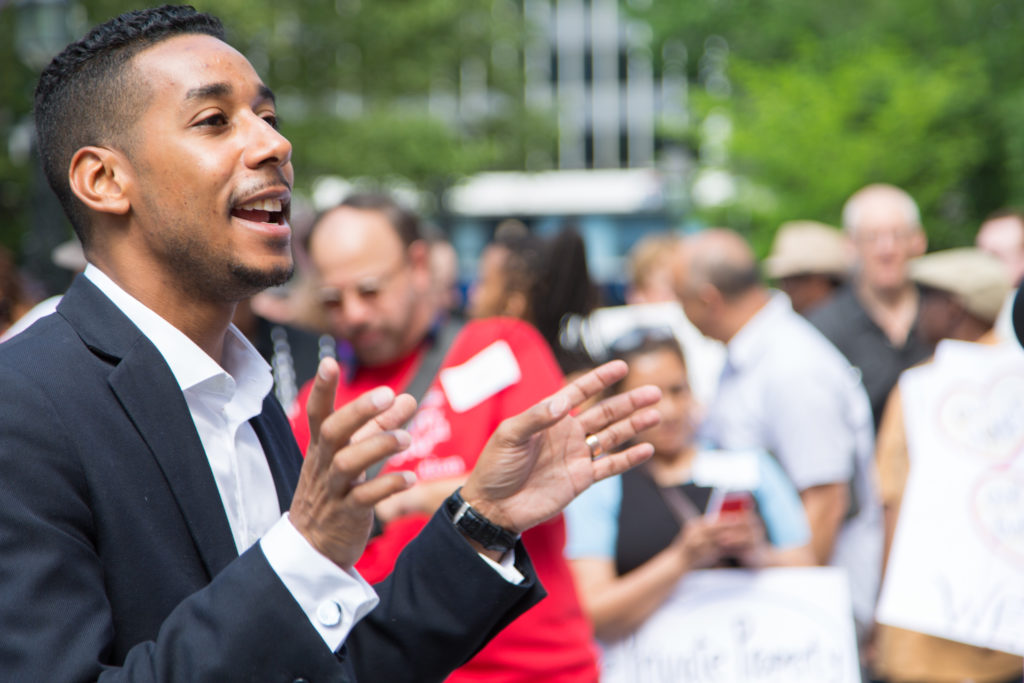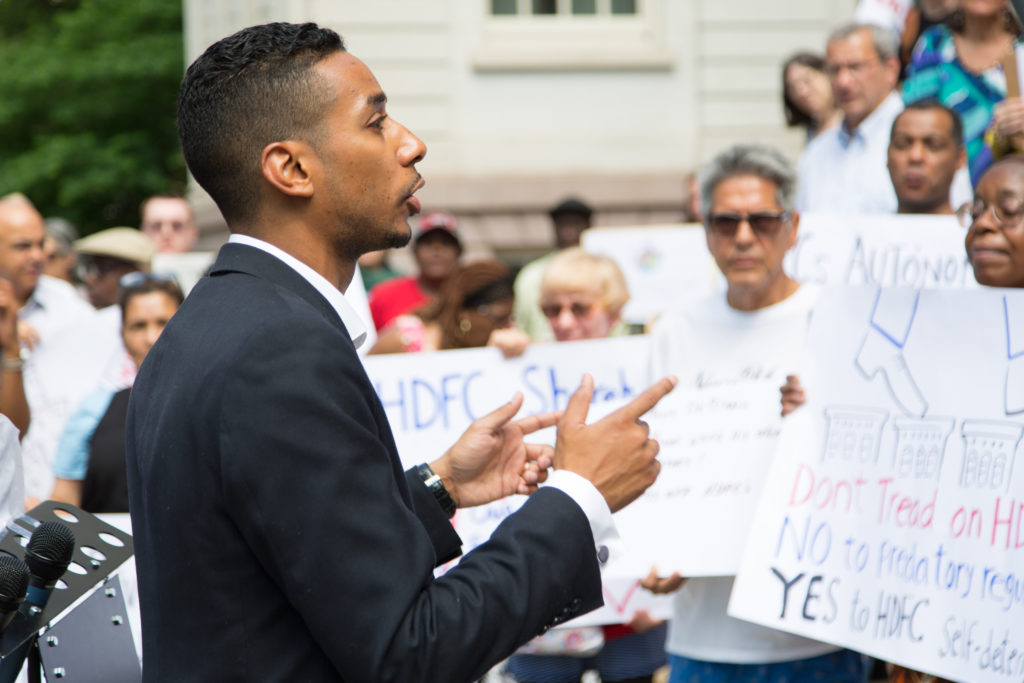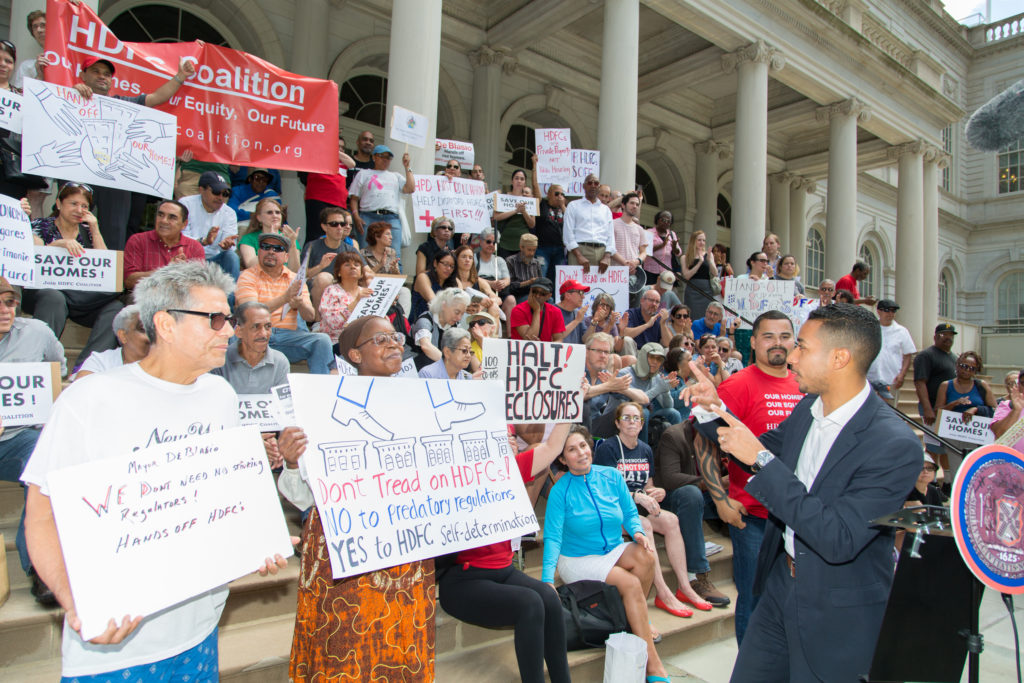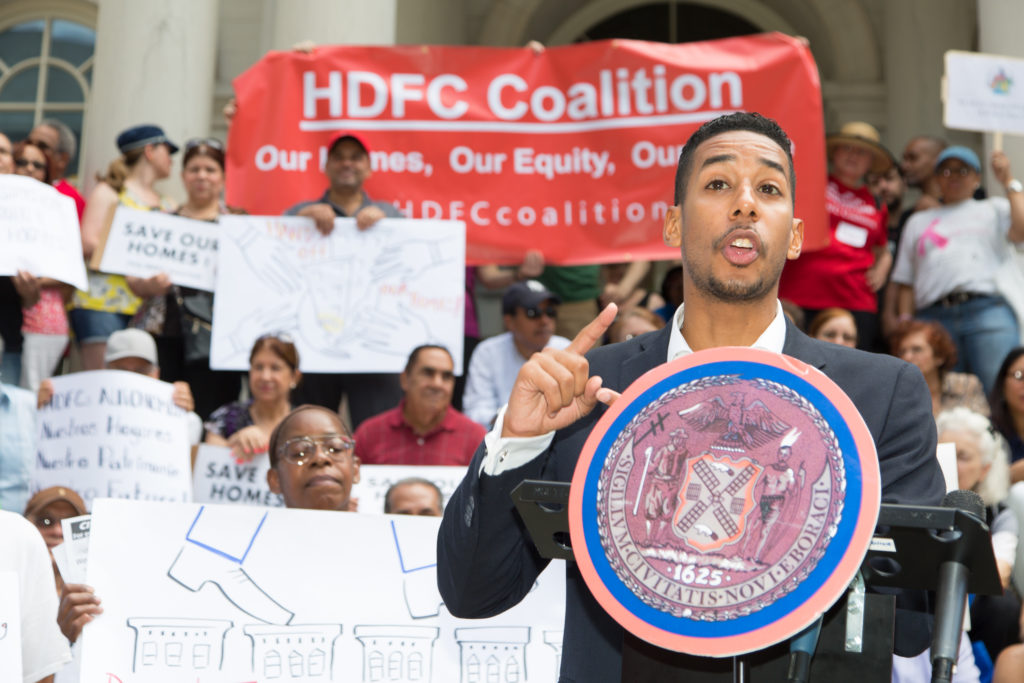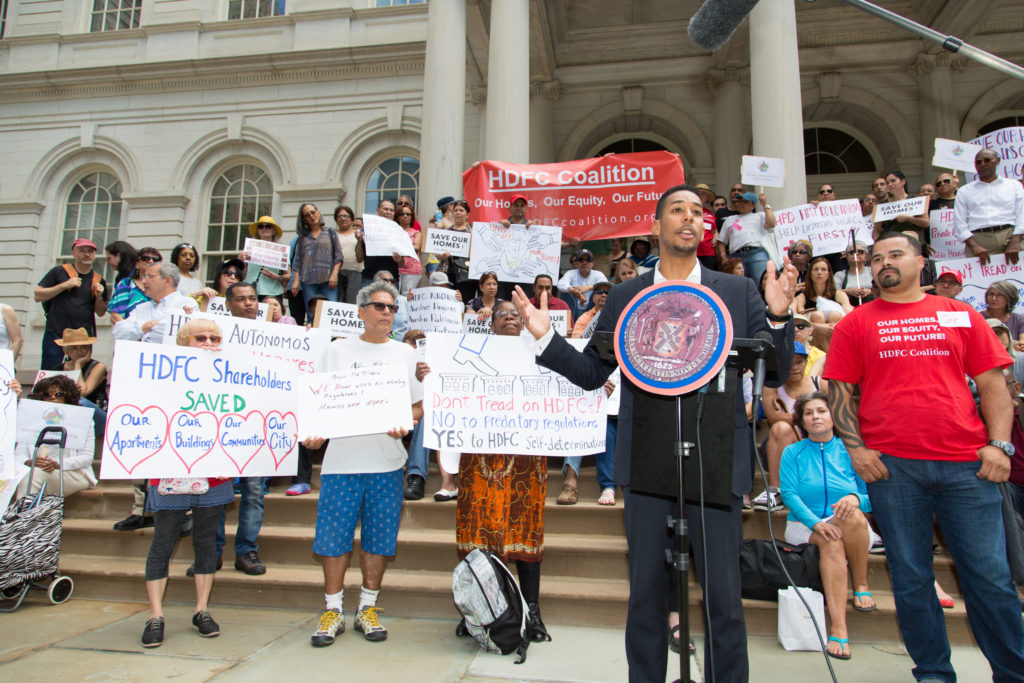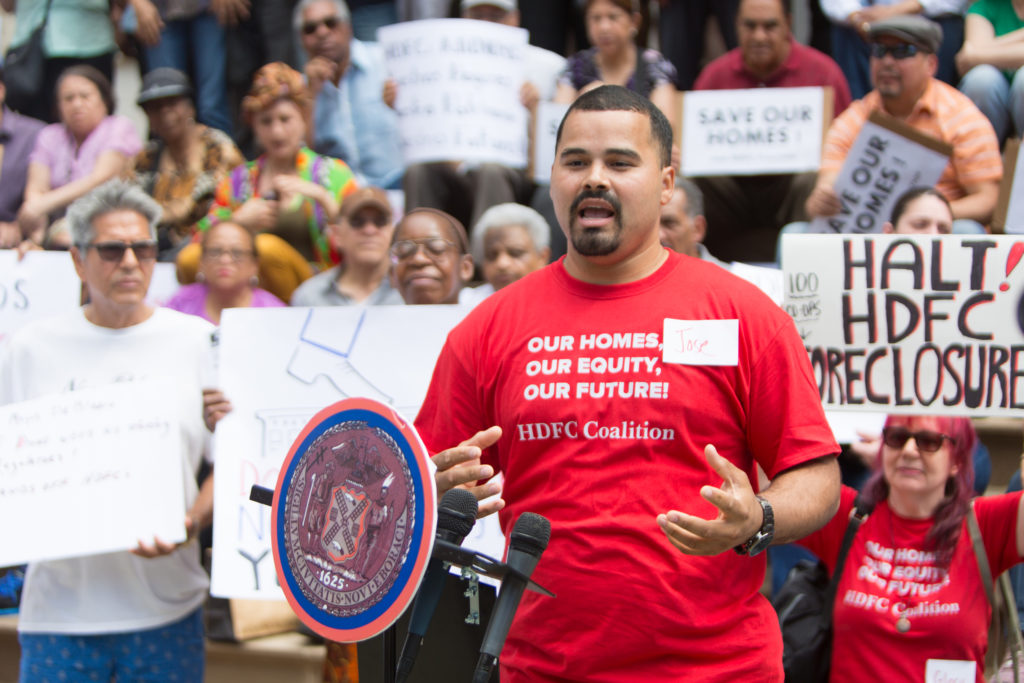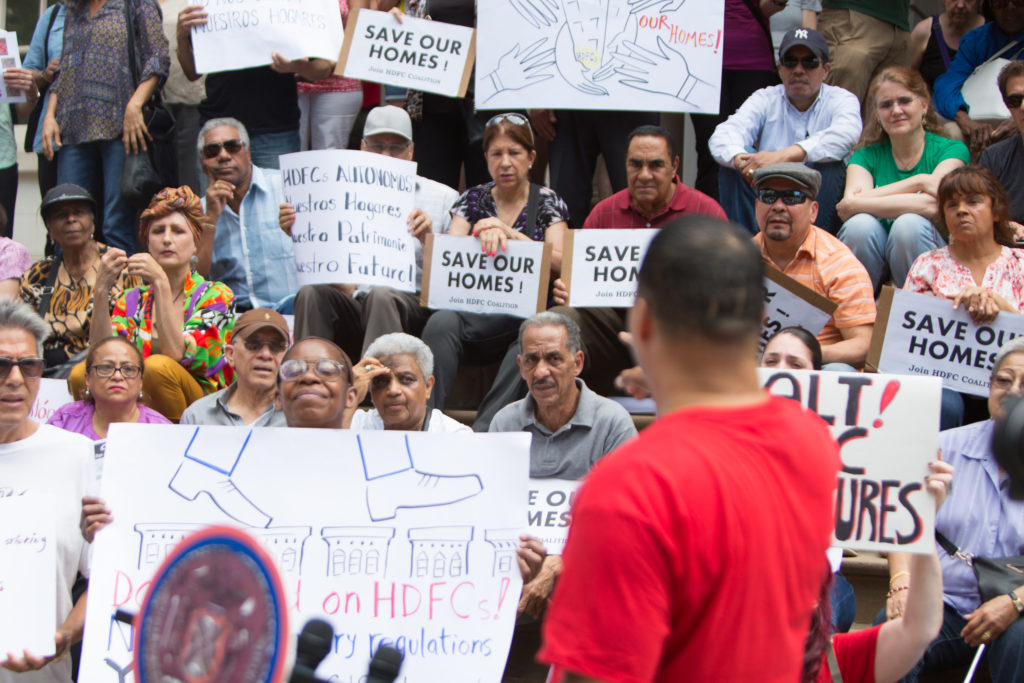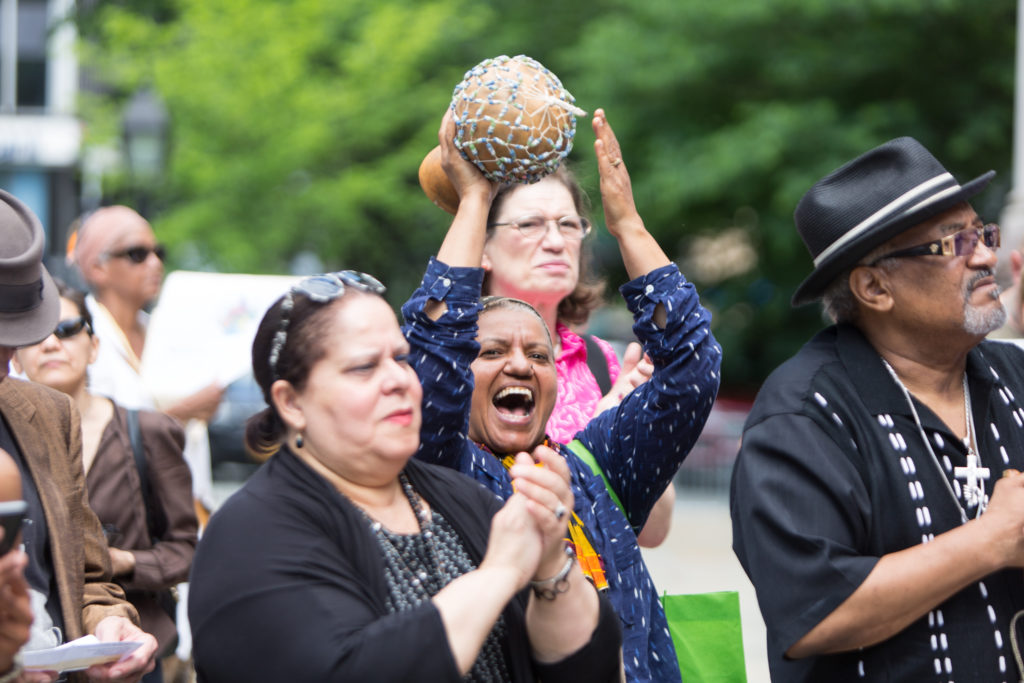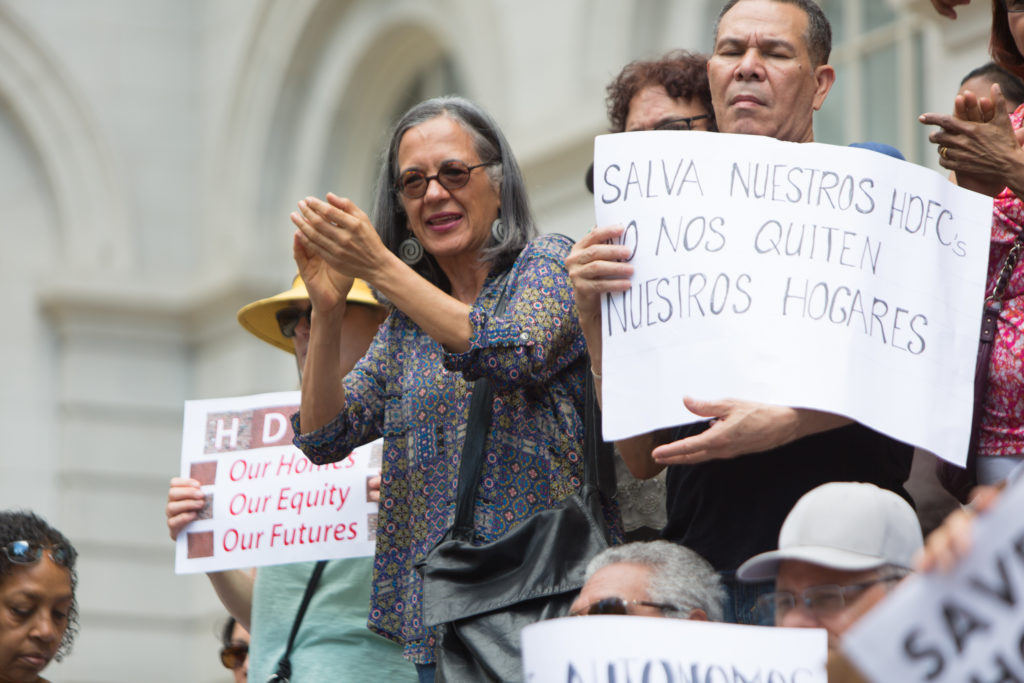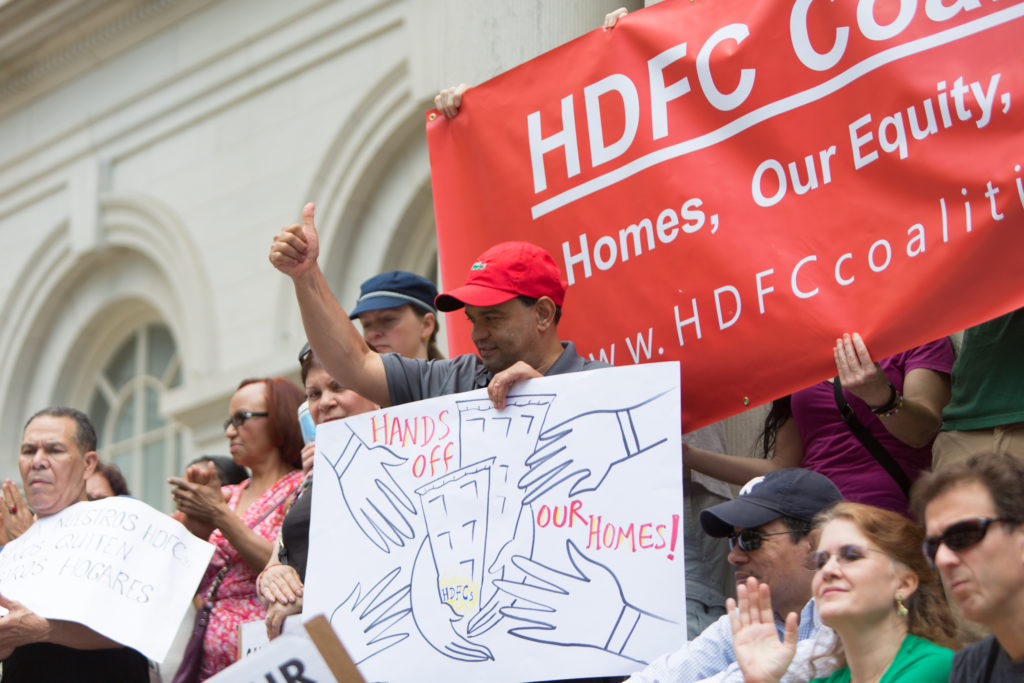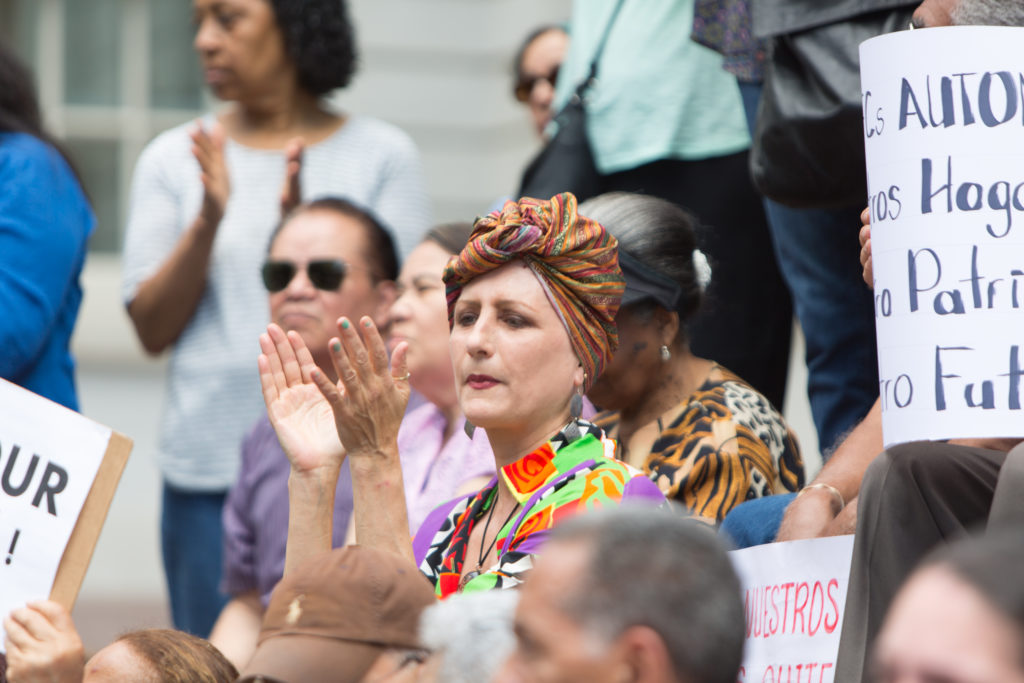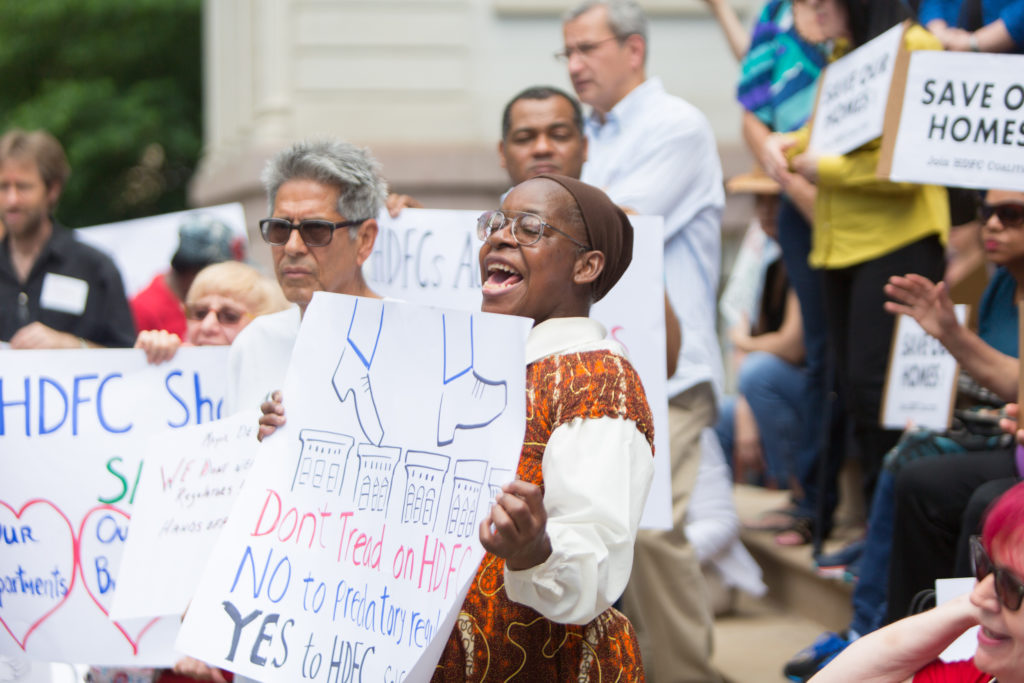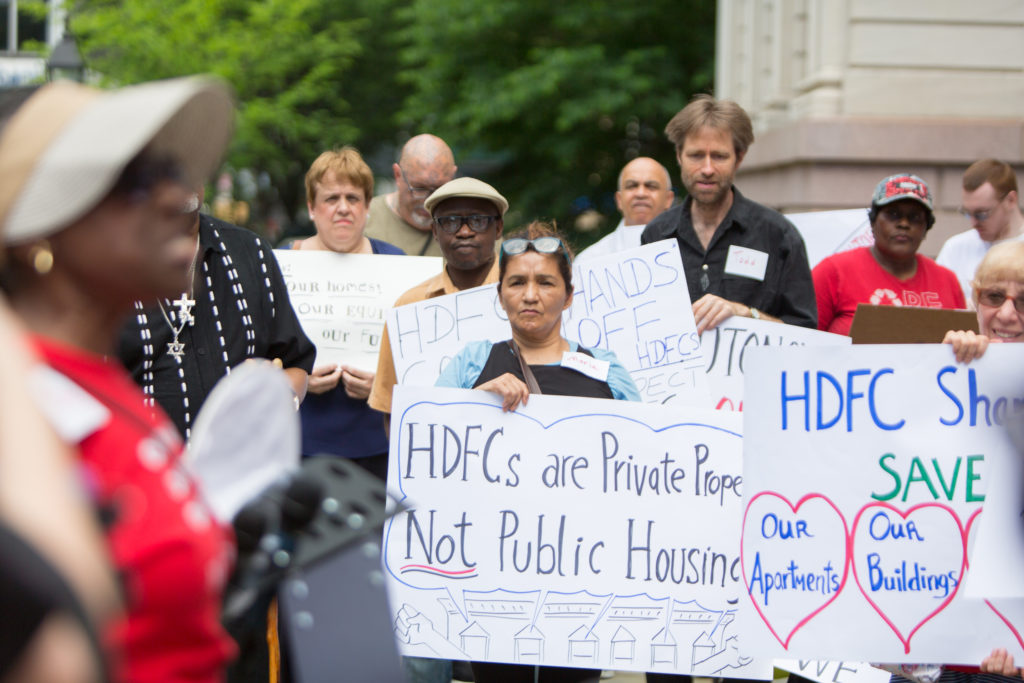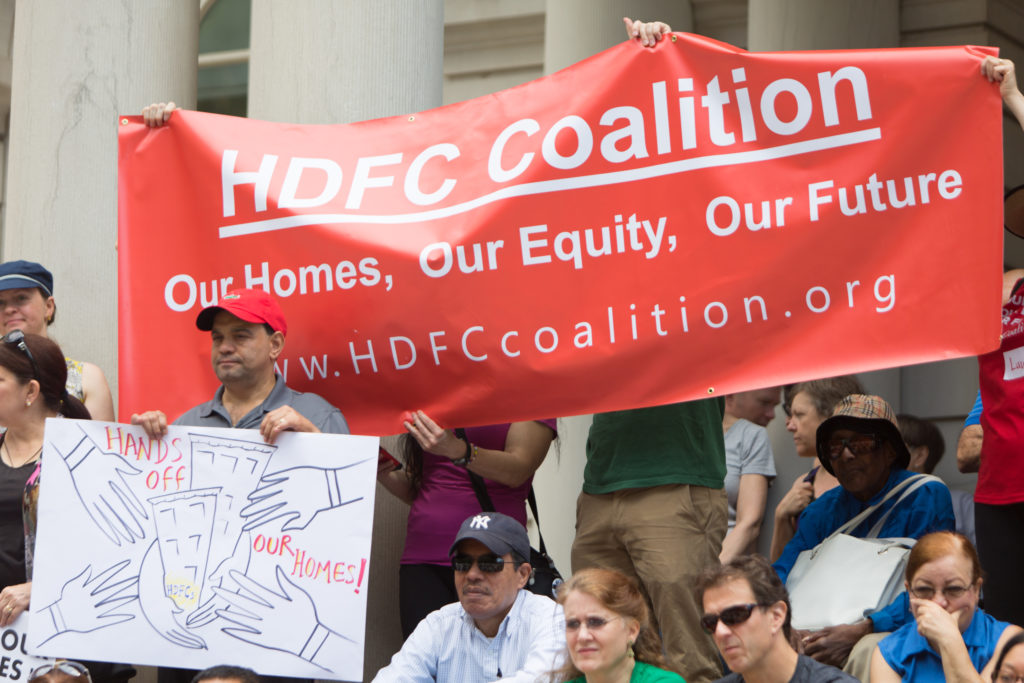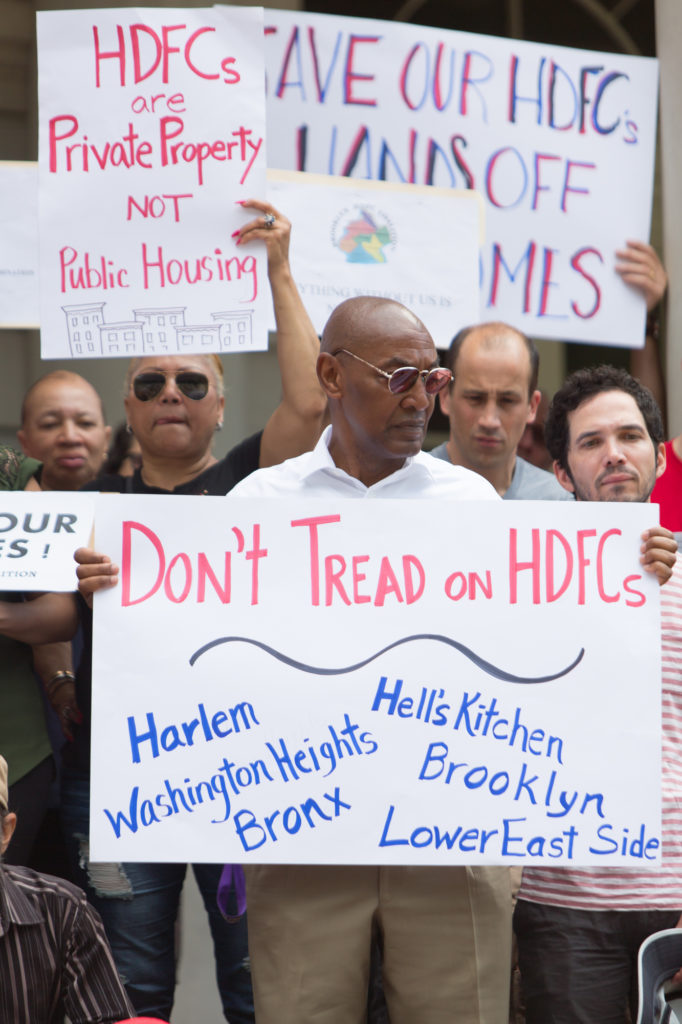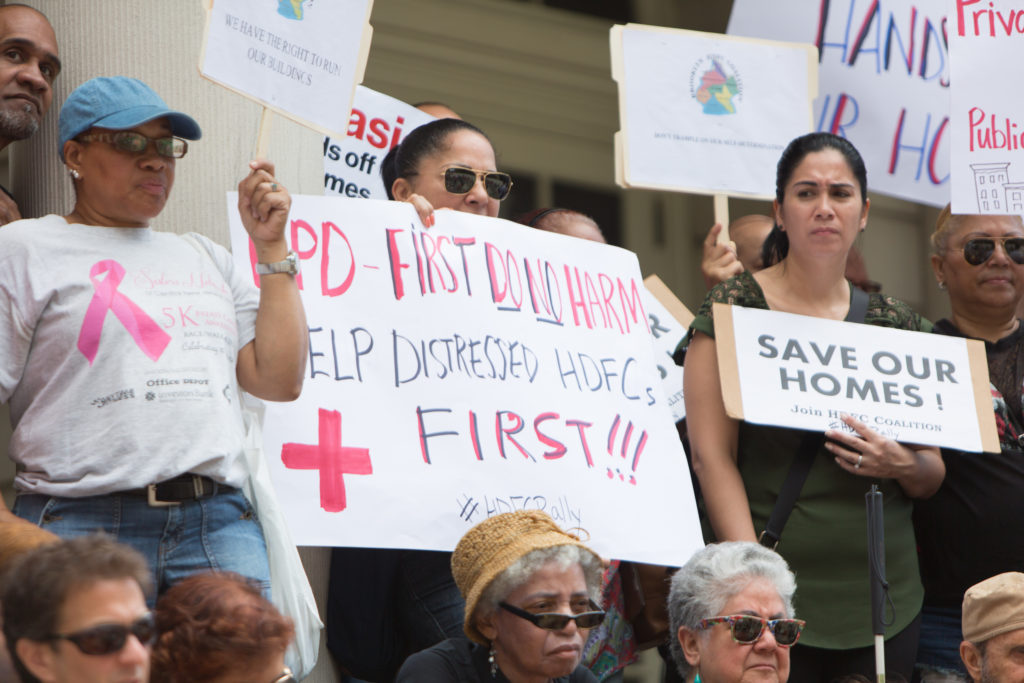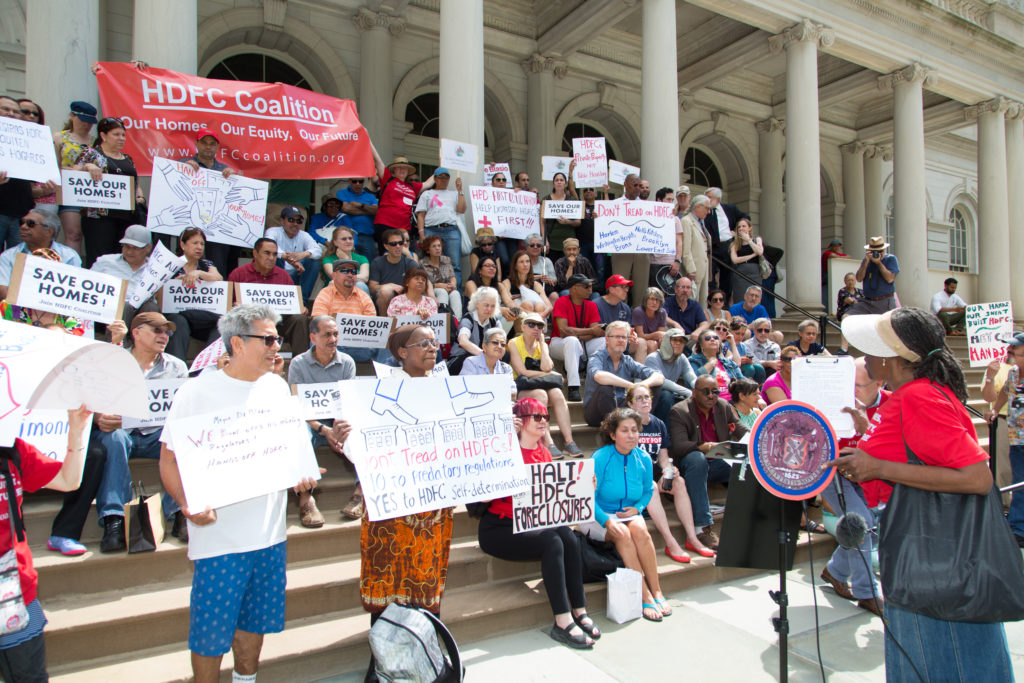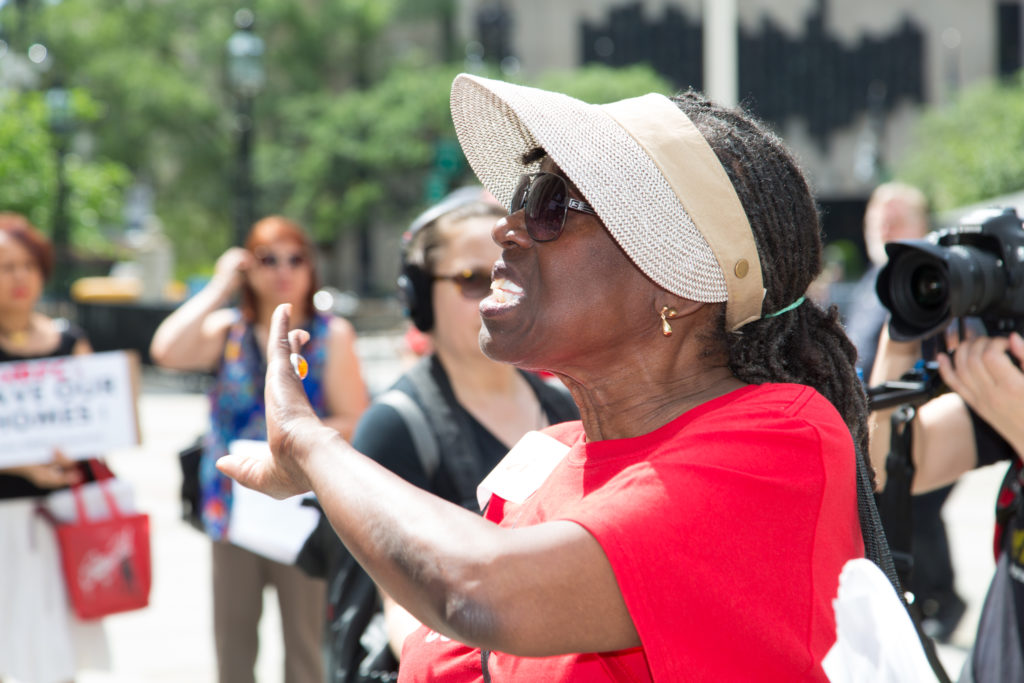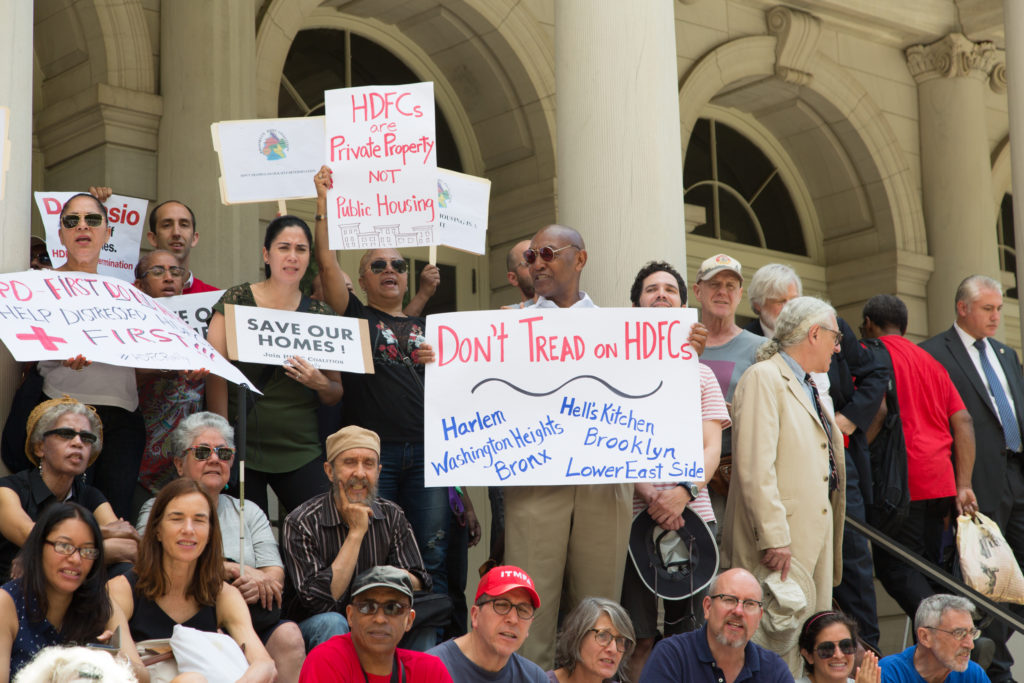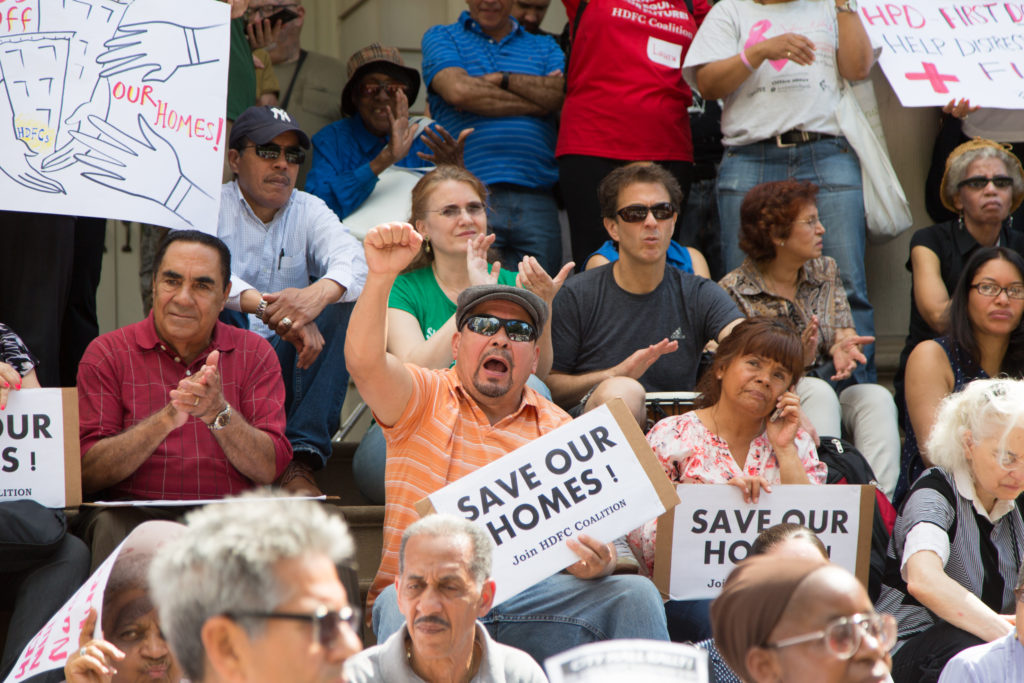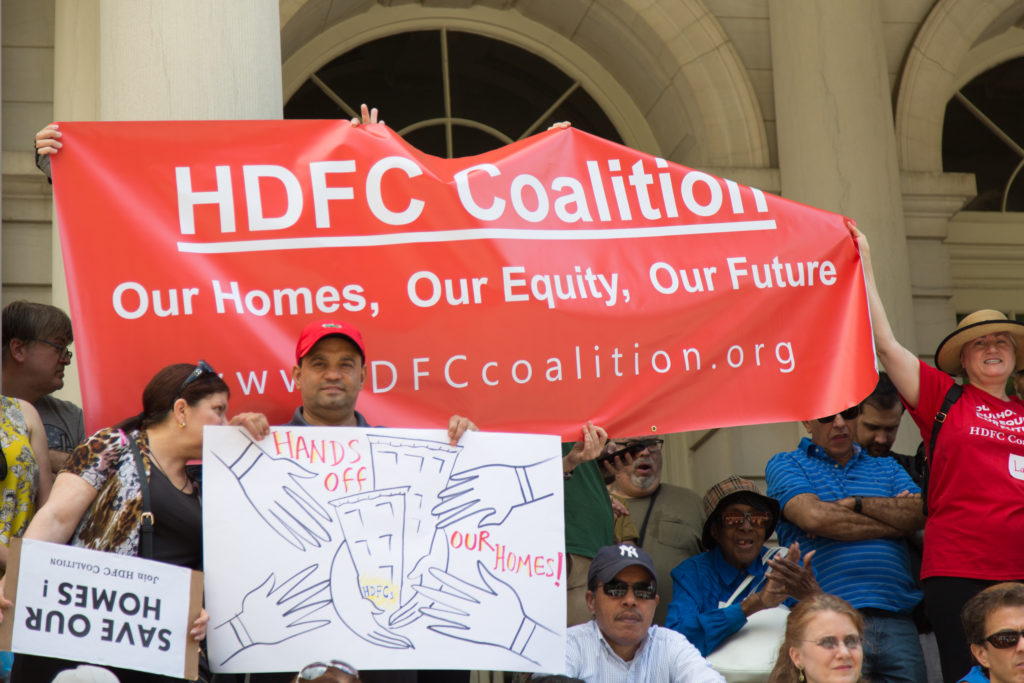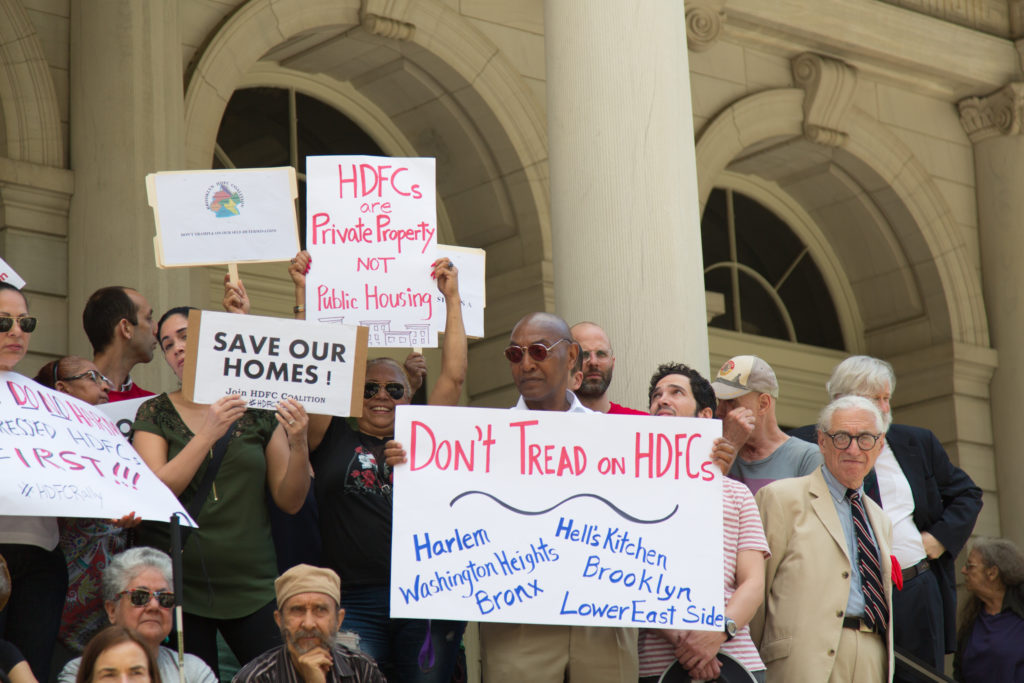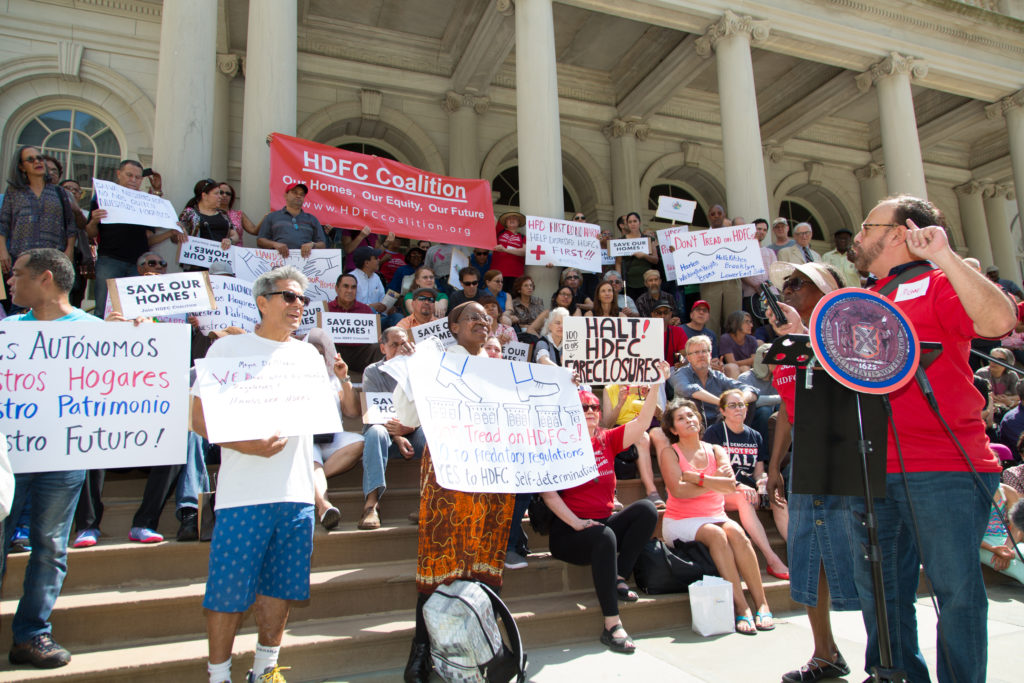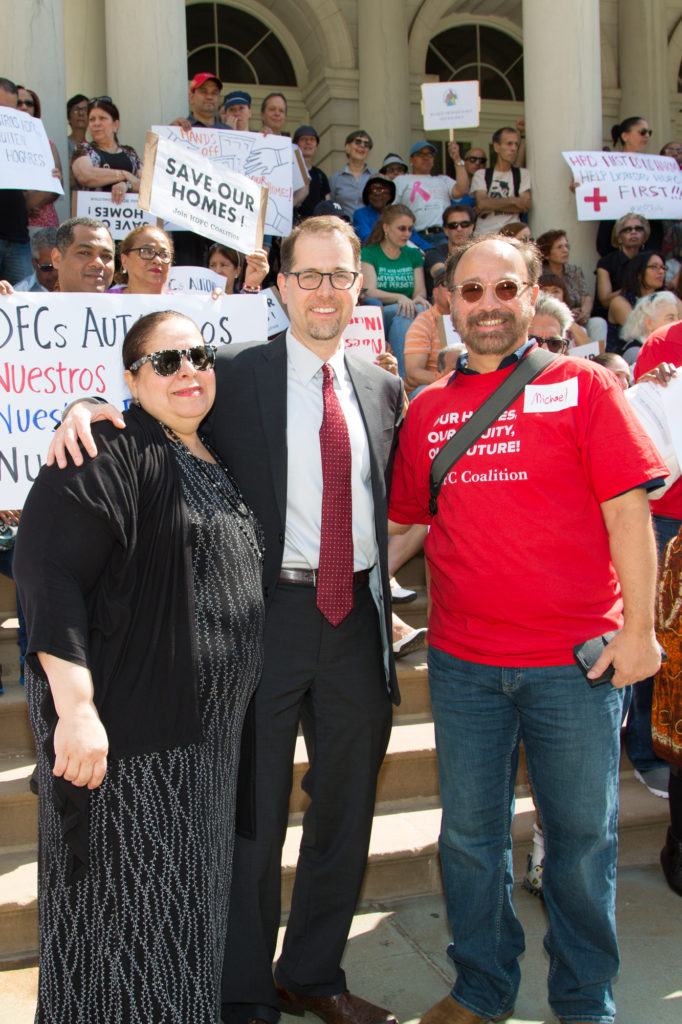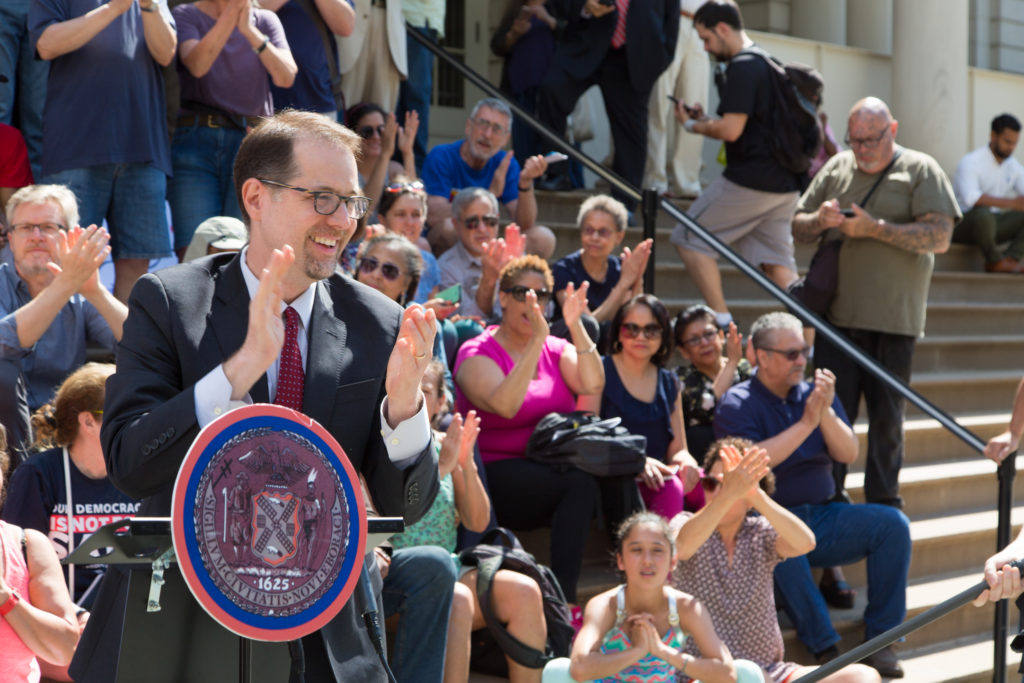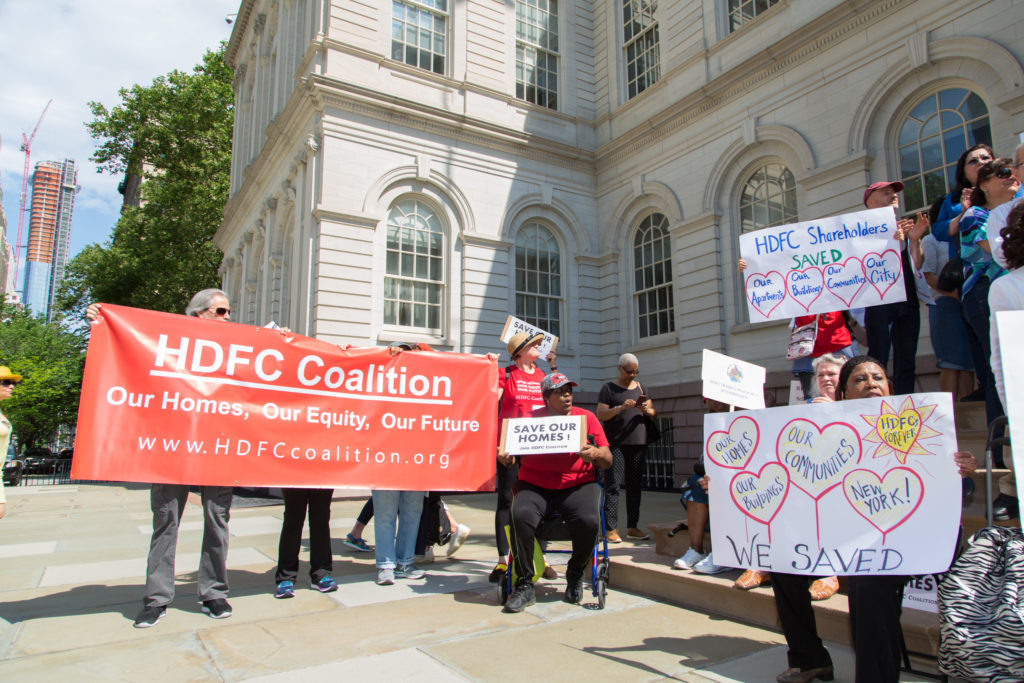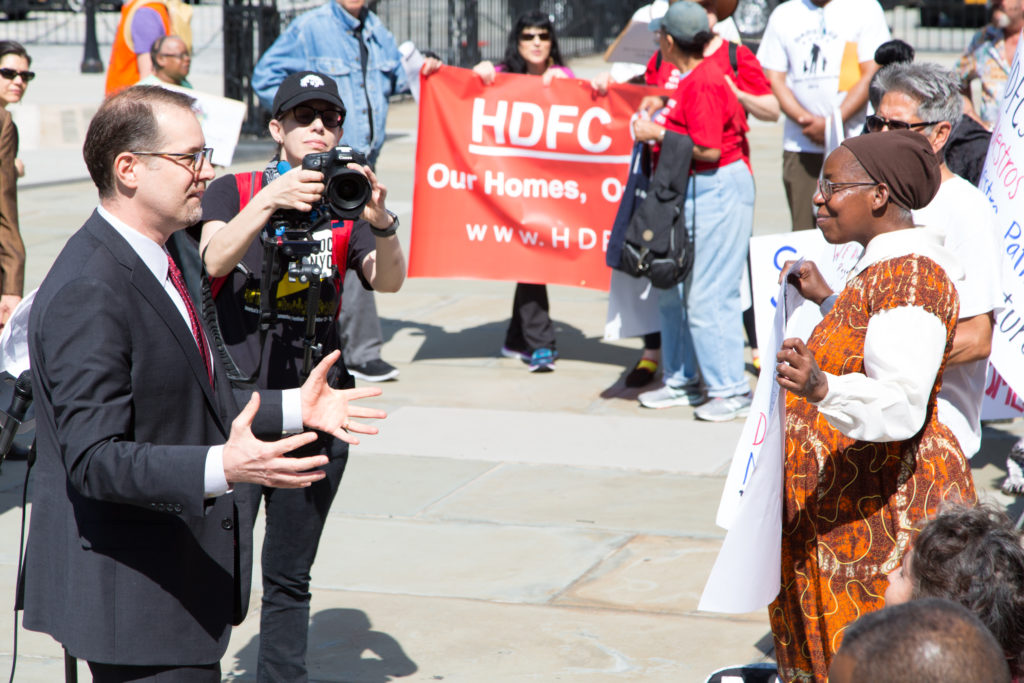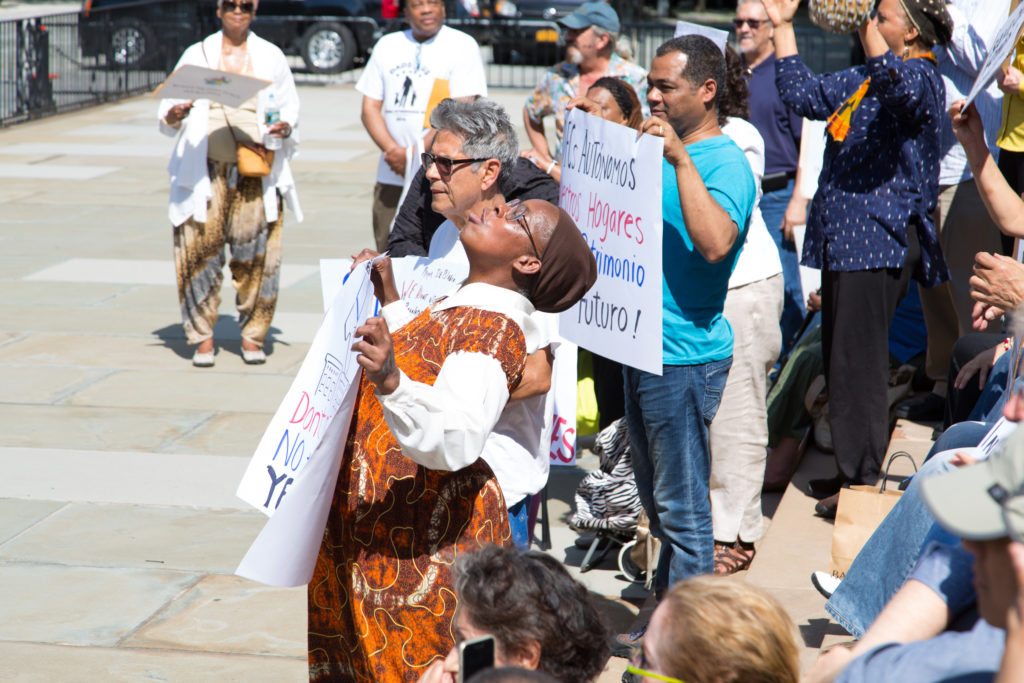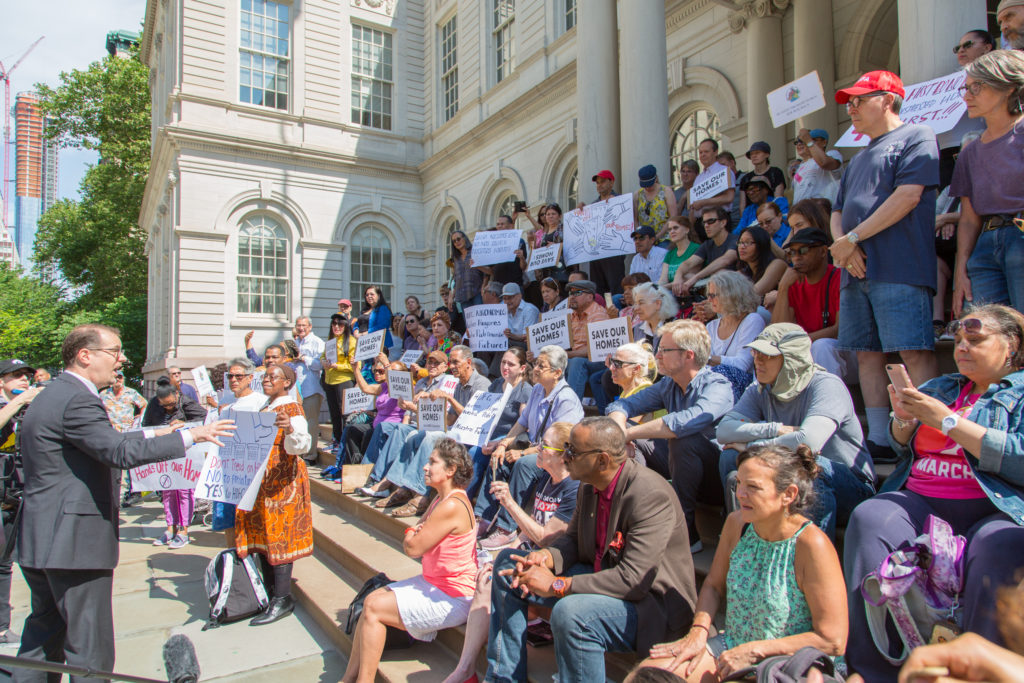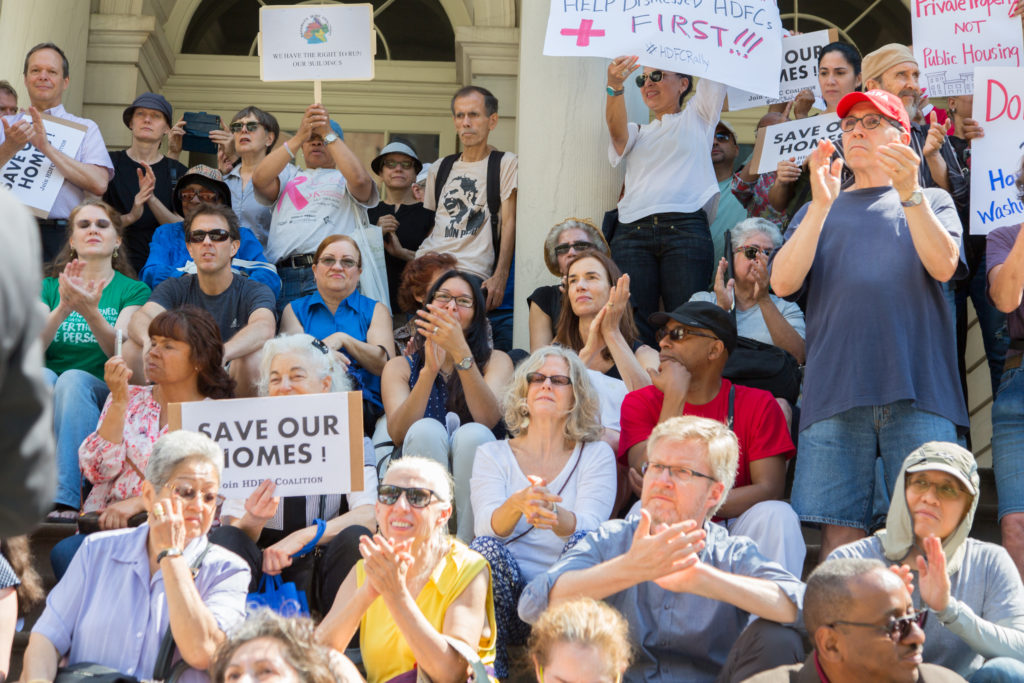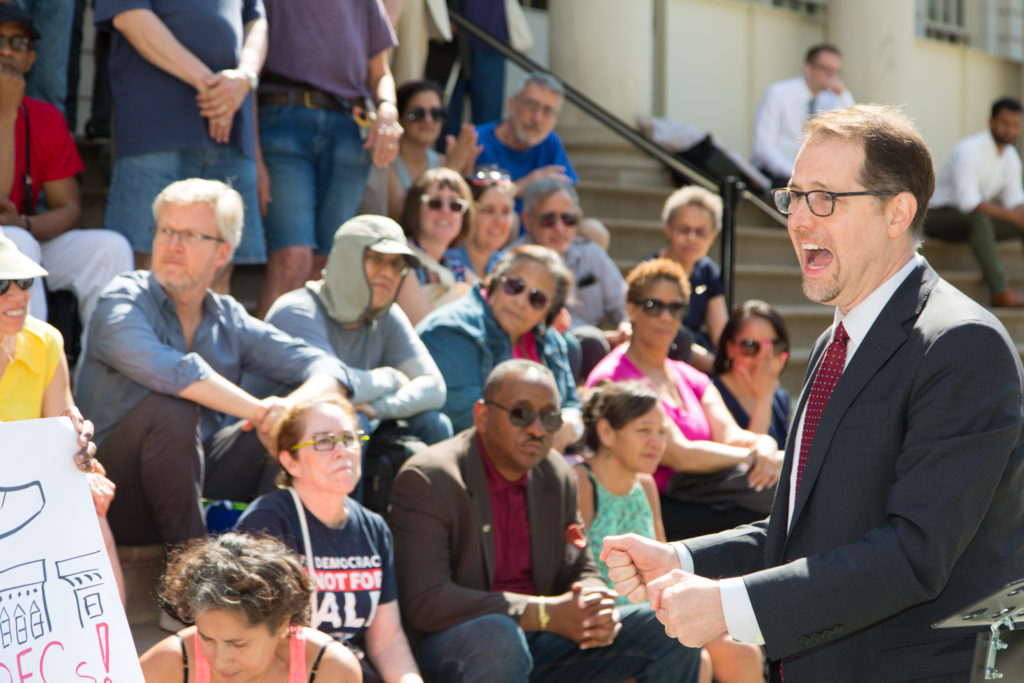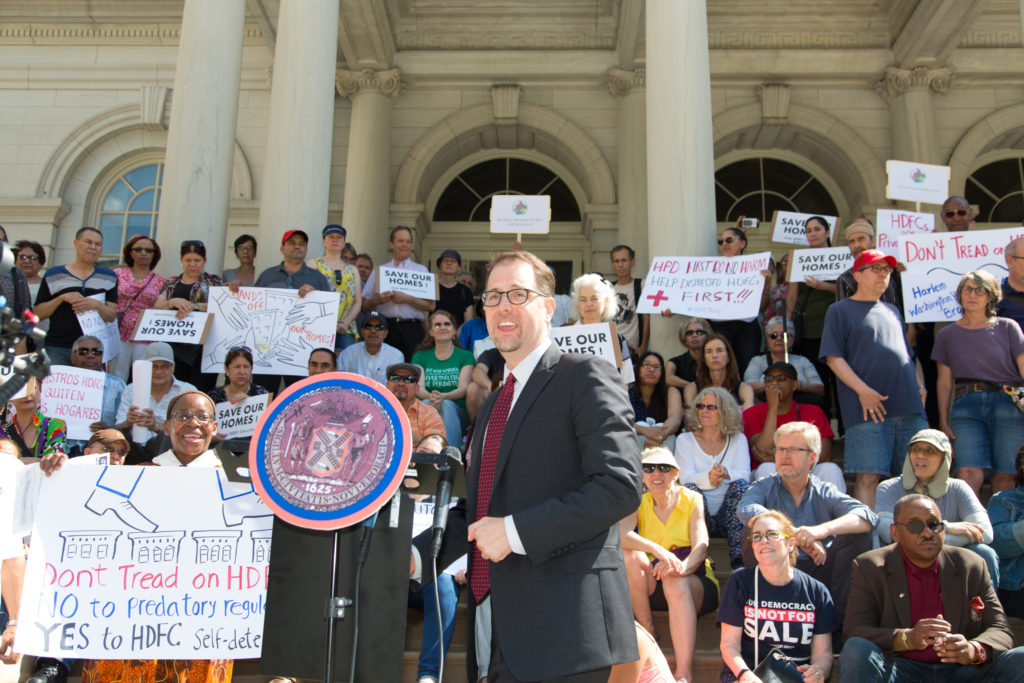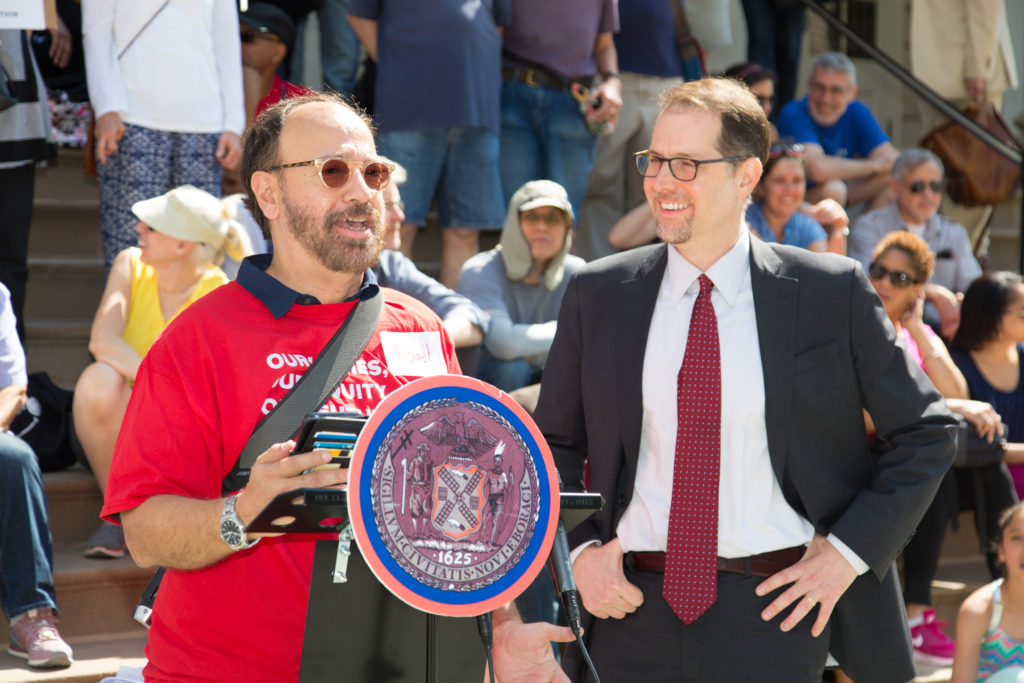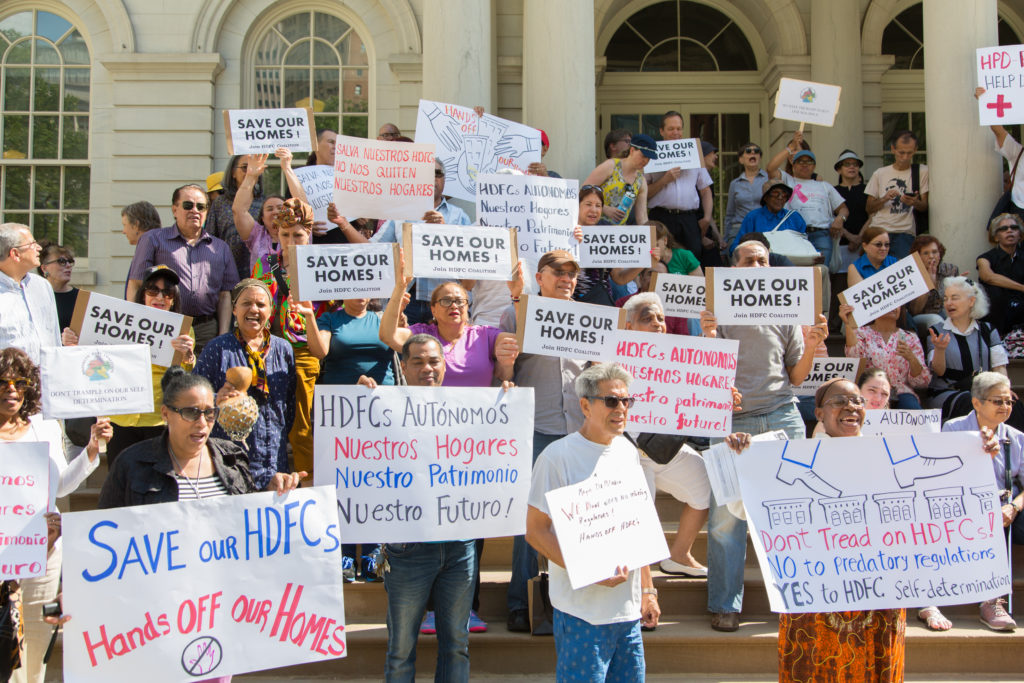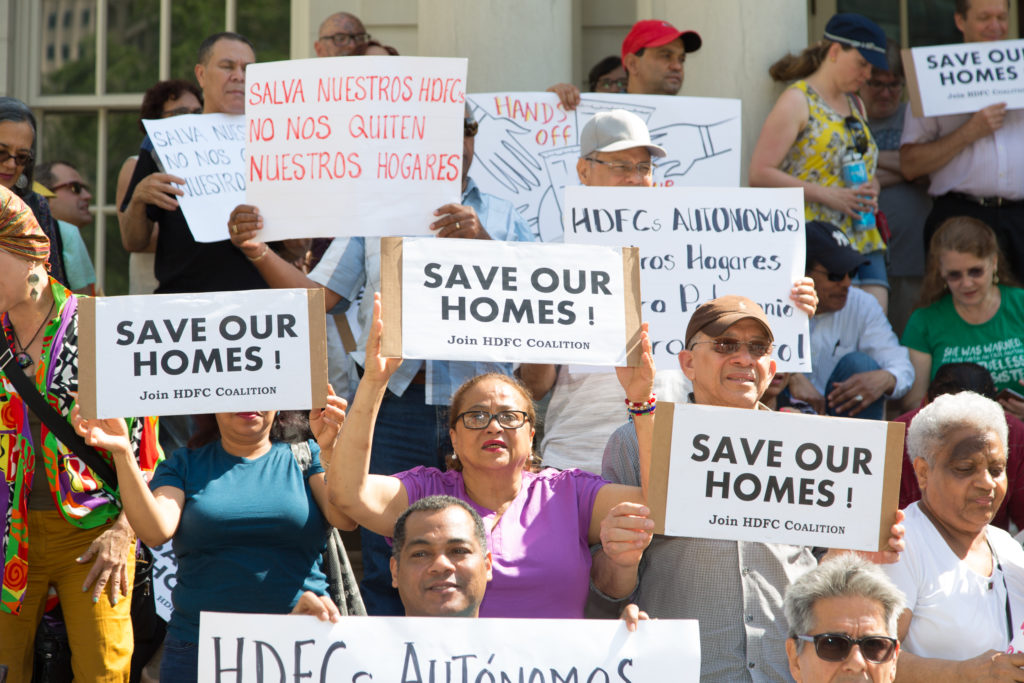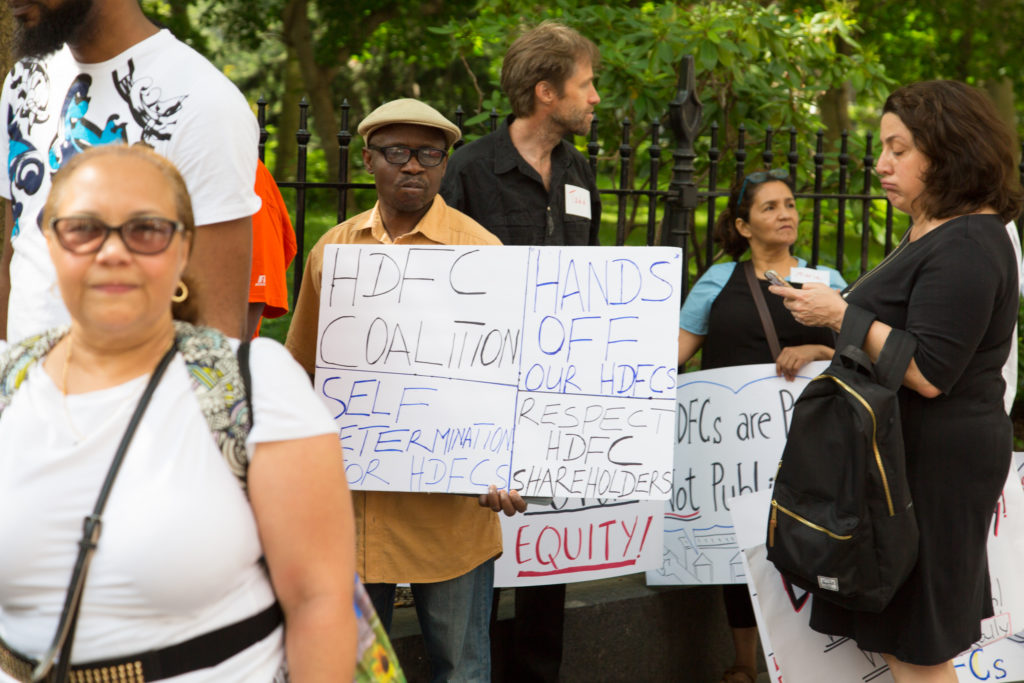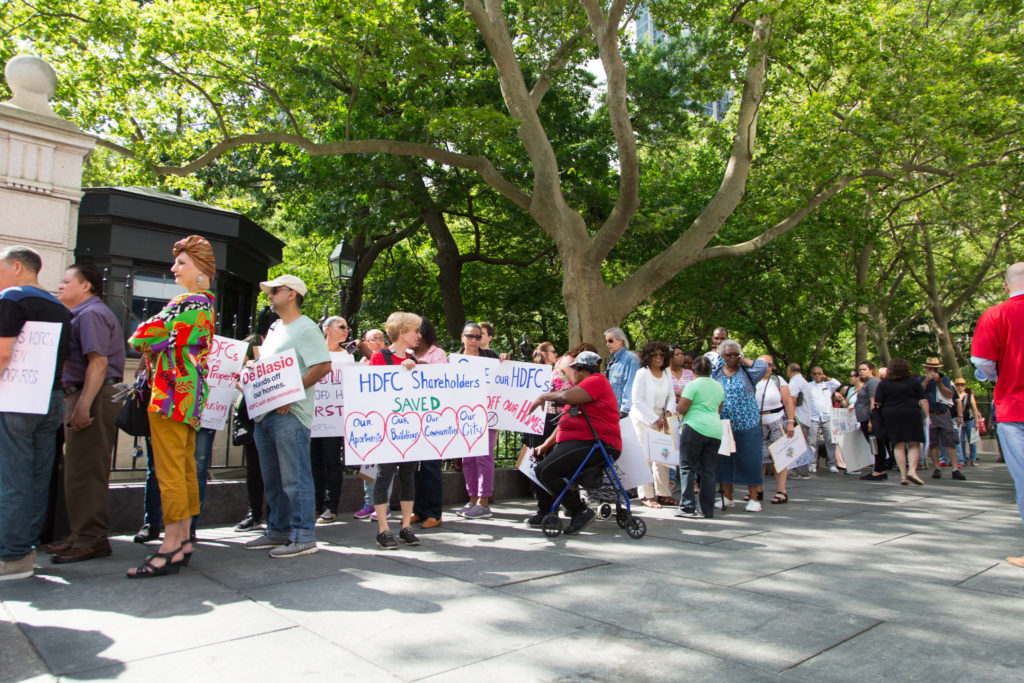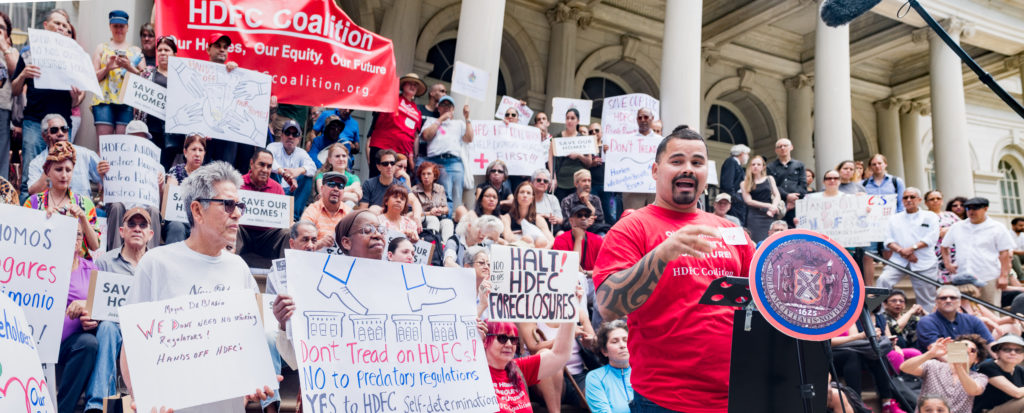 Many CM's confirmed for HDFC Coalition's RALLY AT CITY HALL! See these signs ready to go! Wednesday June 21 10am See https://t.co/CaWB0Malrs pic.twitter.com/PvTPERiorQ

— HDFC Coalition (@HDFCCoalition) June 19, 2017
Manhattan CB10 Vote June 7 – Resolution Below
Manhattan Community Board 10 approved this resolution on June 7th, 2017.  See the resolution: click here!   Also very helpful was this letter from Council Member Bill Perkins below and the PDF is here. Bill Perkins HDFC OPPOSITION LTR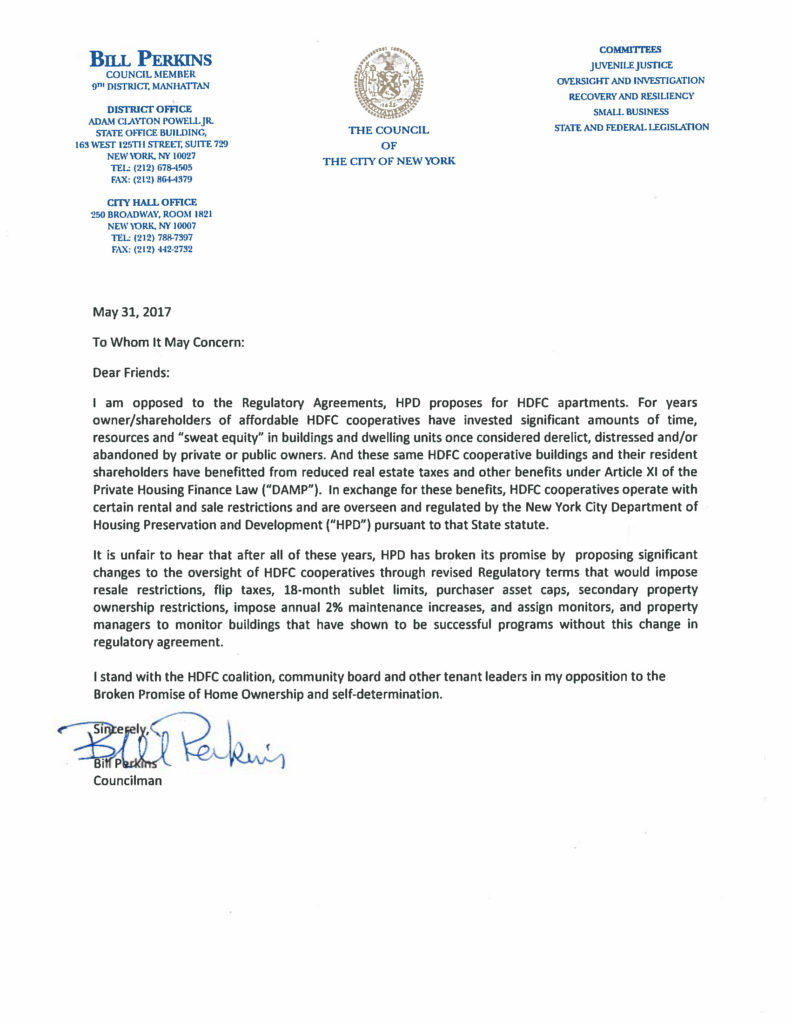 New Letter to HPD from Council Member Helen Rosenthal
Thank you Council Member Helen Rosenthal!  See the letter below, click here for  the PDF.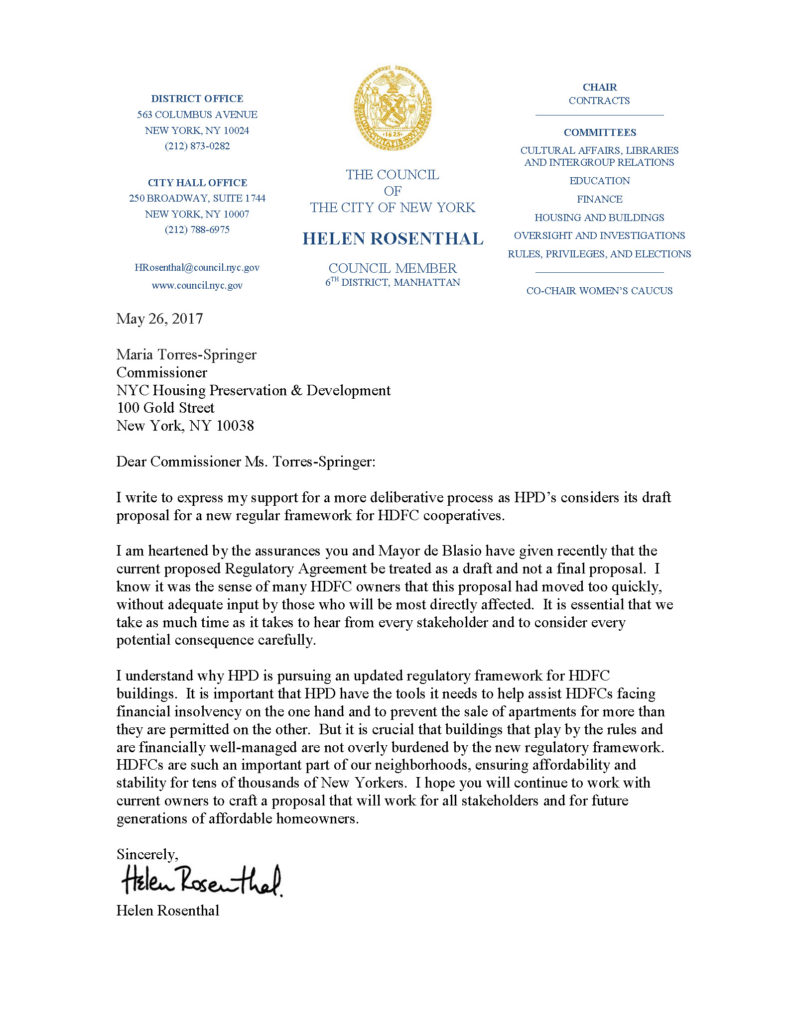 Recent Meetings with Council Members Bill Perkins in Harlem & Helen Rosenthal on the Upper West Side
War Brewing over HDFCs: Habitat Magazine
New

Letter to Mayor de Blasio &

New

Letter from HPD Commissioner

See the letter from the HDFC Coalition to Mayor de Blasio.  Click here.

See the letter from new HPD Comissioner Maria Torres-Springer to the HDFC Coalition. Click here.
Mayor de Blasio meets with HDFC Coalition!
On March 28th, the HDFC Coalition met with Mayor de Blasio, along with new HPD Commissioner Maria Torres-Springer and HPD Deputy Commissioner for Asset and Property Management Anne-Marie Hendrickson along with senior staff members from City Hall and HPD.  We discussed HDFC cooperatives and issues, the recent proposal from HPD to ask the City Council to eliminate the DAMP tax abatement for any HDFC not signing a much more restrictive regulatory agreement that would include monitors and price caps on sale prices, and the issue of HDFCs on an expected June 2017 list of properties designated for In Rem Foreclosure.  The Mayor stated that HPD's proposal was only a draft and not to be considered final by any means.  The Mayor agreed that the City should try to prevent foreclosures of HDFCs.  The Mayor also accepted our proposal for the HDFC Coalition to work directly with his office and the City Council to research and address HDFC issues, including any proposal to modify HDFC regulations.
Mayor de Blasio responds to HDFC shareholder at Town Hall on March 15, 2017

Skip to the the 2 hour 49 minute mark to see the question from the HDFC shareholder and answer from the Mayor.
NY Post: Follow the Money
City Limits: The Coop/Condo Tax Abatement that HDFCs don't get!
HDFCs on Front Page of NY Post!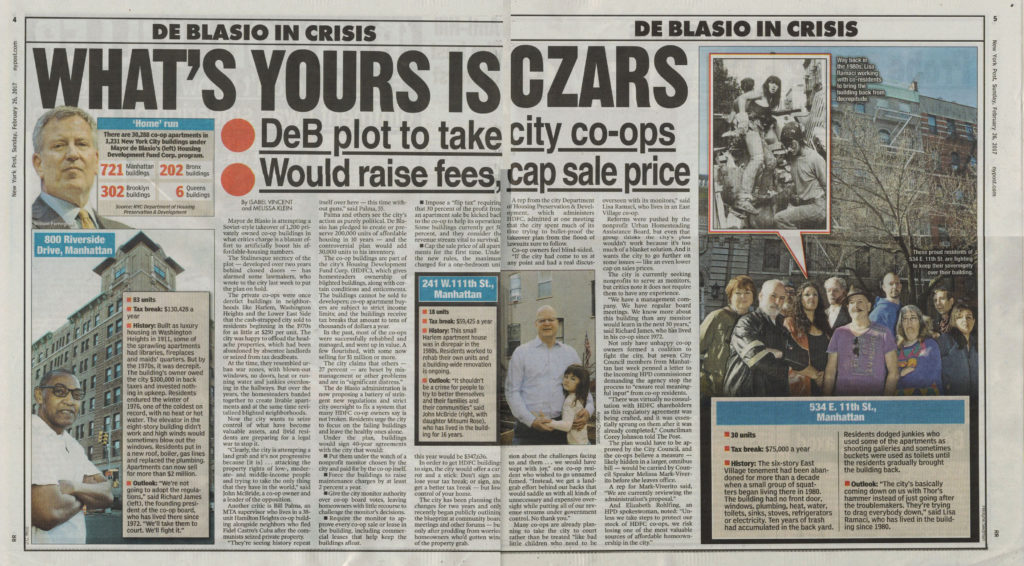 Manhattan Delegation of City Council Members tells HPD: "Please Stop!"
Members of the City Council's Manhattan Delegation Margaret Chin, Rosie Mendez, Corey Johnson, Daniel Garodnick, Ben Kallos, Mark Levine & Ydanis Rodriguez just issued a letter that they sent to the new HPD Commissioner, Maria Torres-Springer. The letter is shown below.  Please contact the offices of these Council Members to say "THANK YOU" for supporting the HDFC community!  Click on images of letters below to read and the PDF is here:
HPD's Brooklyn HDFC Forum was held on Feb 16, 2017
The HDFC Coalition attended HPD's Brooklyn HDFC Forum on February 16, 2017 at Public School 414.  Again, rather than working directly with real HDFC shareholders to improve HDFCs (instead of with "non-profit" groups that are looking to make money year after year from "helping" our HDFCs but really want to keep us forever dependent on them), HPD, yet again, tried to convince HDFC shareholders that they would be better off giving up their property rights, and if HDFCs don't agree, that it would be a good idea for the City to charge HDFCs full property taxes (while market rate co-ops get their tax abatement without restrictions). Also, HPD wants to reduce the value of HDFC apartments, after we have struggled for decades to rebuilding abandoned buildings that the City was more than happy to get rid of.
Overwhelmingly, HDFC shareholders in attendance wanted nothing to do with HPD's plans, and demanded to know why we, the HDFC shareholders who actually preserve our buildings as affordable housing, weren't first consulted as a prerequisite for ANY contemplation of changes to the existing HDFC rules and regulations.  Photos below.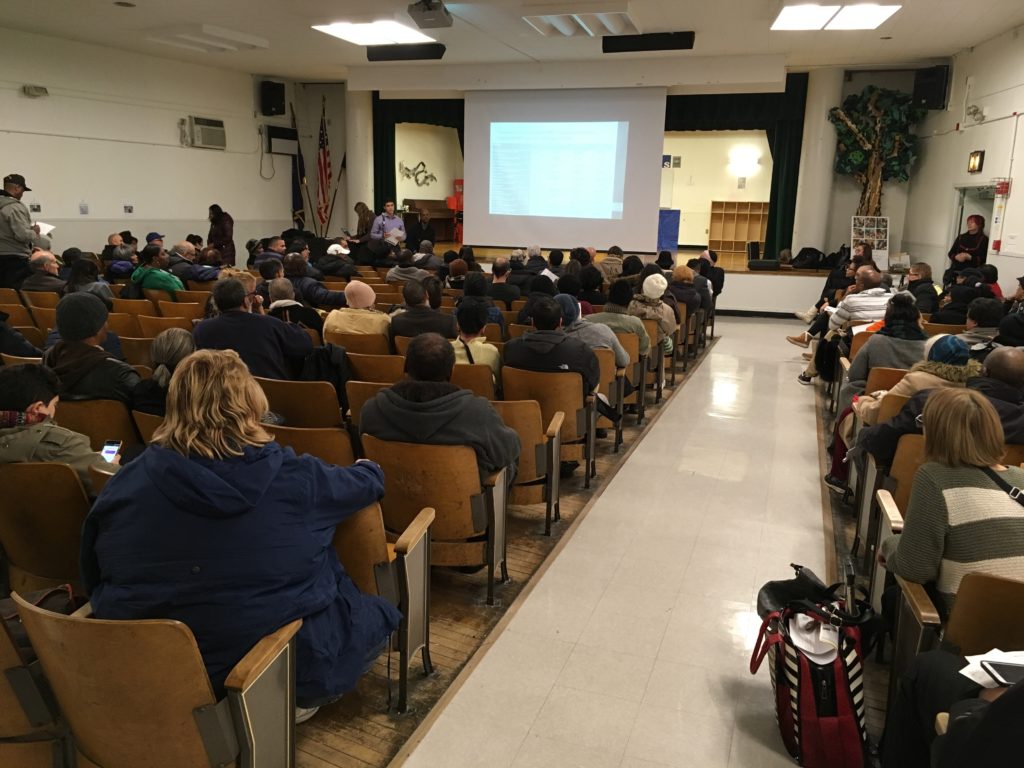 Great meeting with NYC Council Member Margaret Chin!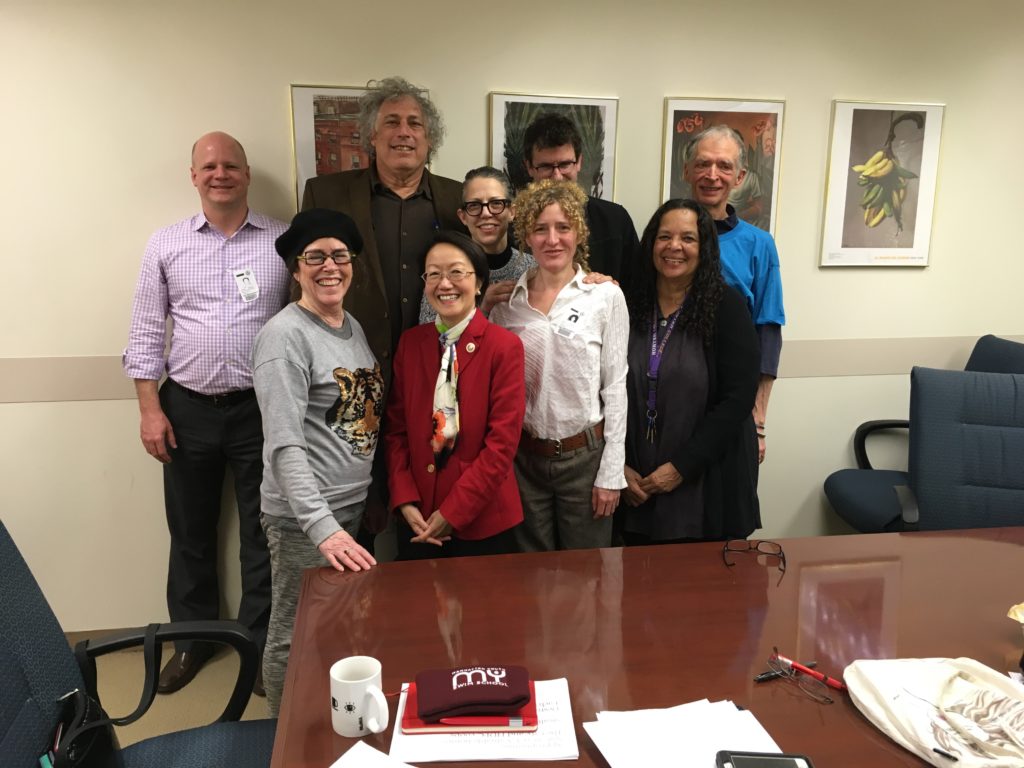 On February 2, 2017 the HDFC Coalition and local HDFC shareholders met with Council Member Chin to explain our decades of work and struggle to repair abandoned, dilapidated buildings and make them viable homes for our families and communities, and how we are steadfastly opposed to HPD's recent proposal to take control of our buildings.  We are very happy to report that CM Chin and her staff understand our concerns and are working to help us preserve our viability and independence.  Can we all give a huge "THANK YOU" to Council Member Chin and her staff?
200 Concerned LES HDFC Shareholders Meet at Theater for the New City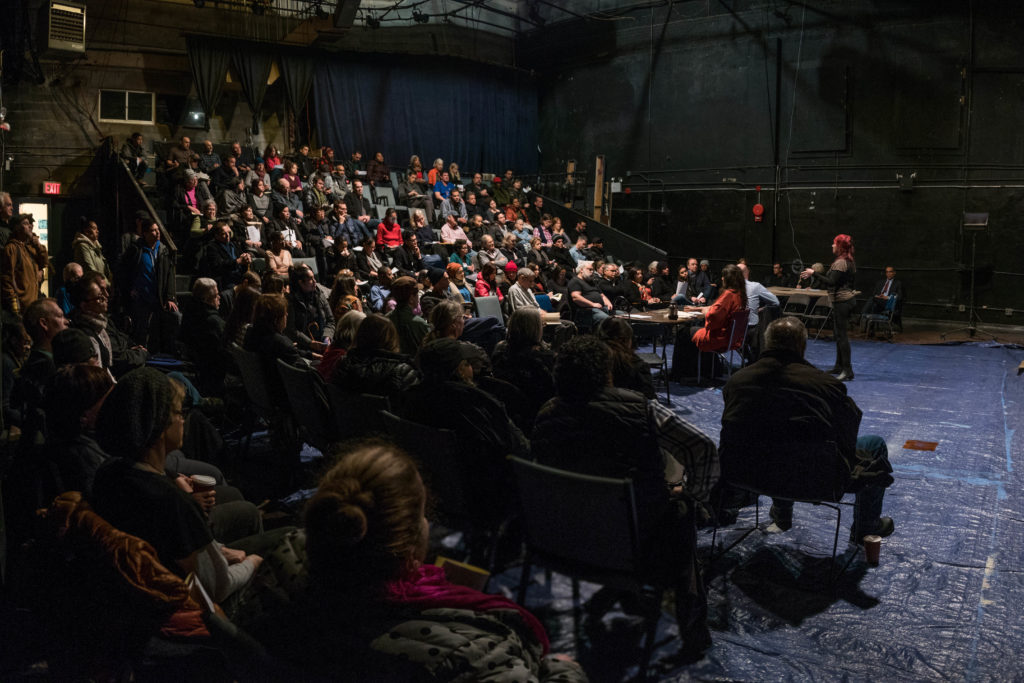 Lisa Ramaci of the Lower East Side put together a great organizing meeting on January 17, 2017 for HDFCs in the East Village, Lower East Side & Chinatown.  Also invited were HDFC folks from around NYC who were interested in organizing their neighborhoods.  The HDFC Coalition was present as well. We reviewed what HPD's proposal is all about for those who were new to this, then updated the group about the recent efforts to stop HPD's plan, and then we discussed how we can organize our fellow shareholders to put even more pressure on our elected officials.
Local City Council Member Rosie Mendez also attended.  Thank you, Rosie, for caring about HDFC shareholders!
~~~~~Mayor De Blasio agrees to meet with the HDFC Coalition~~~~~
At the Town Hall Meeting held on December 15th in Manhattan, hosted by Council Member Mark Levine, HDFC Coalition steering committee asked for, and received, a commitment from the Mayor to meet with the HDFC Coalition.  This is the result of much hard work and activism on the part of HDFC shareholders City-wide.  But we can't let up…we must keep the pressure on by keeping those letters, emails and phone calls going to all of our elected officials, including the Mayor! Click on the "What You Can Do Now" tab to see how to contact your elected officials!  See below for the video of the Mayor, with question from HDFC Coalition member Sylvia Tyler at the 22:25 minute mark, with additional questions from HDFC shareholders at 26:10 minutes in and then at the 50:00 minute mark. Great job, Sylvia!!!
READ LETTER FROM NY CITY COUNCIL MEMBER MARK LEVINE TO HPD SAYING TO WORK WITH HDFC SHAREHOLDERS CLICK HERE!
READ LETTER FROM NY CITY COUNCIL MEMBER COREY JOHNSON TO HPD SAYING TO WORK WITH HDFC SHAREHOLDERS CLICK HERE!
Watch the HDFC Coalition on MNN's "Represent NYC" – Full video now posted
Full 30-minute show has been posted online: Watch HDFC Coalition's John McBride, HDFC shareholder Gayle Davis & Mark Matthews of HPD interviewed by Brian Benjamin, Chair of Manhattan Community Board 10 discuss HPD's proposal.
HDFC Coalition meets with City Council Staff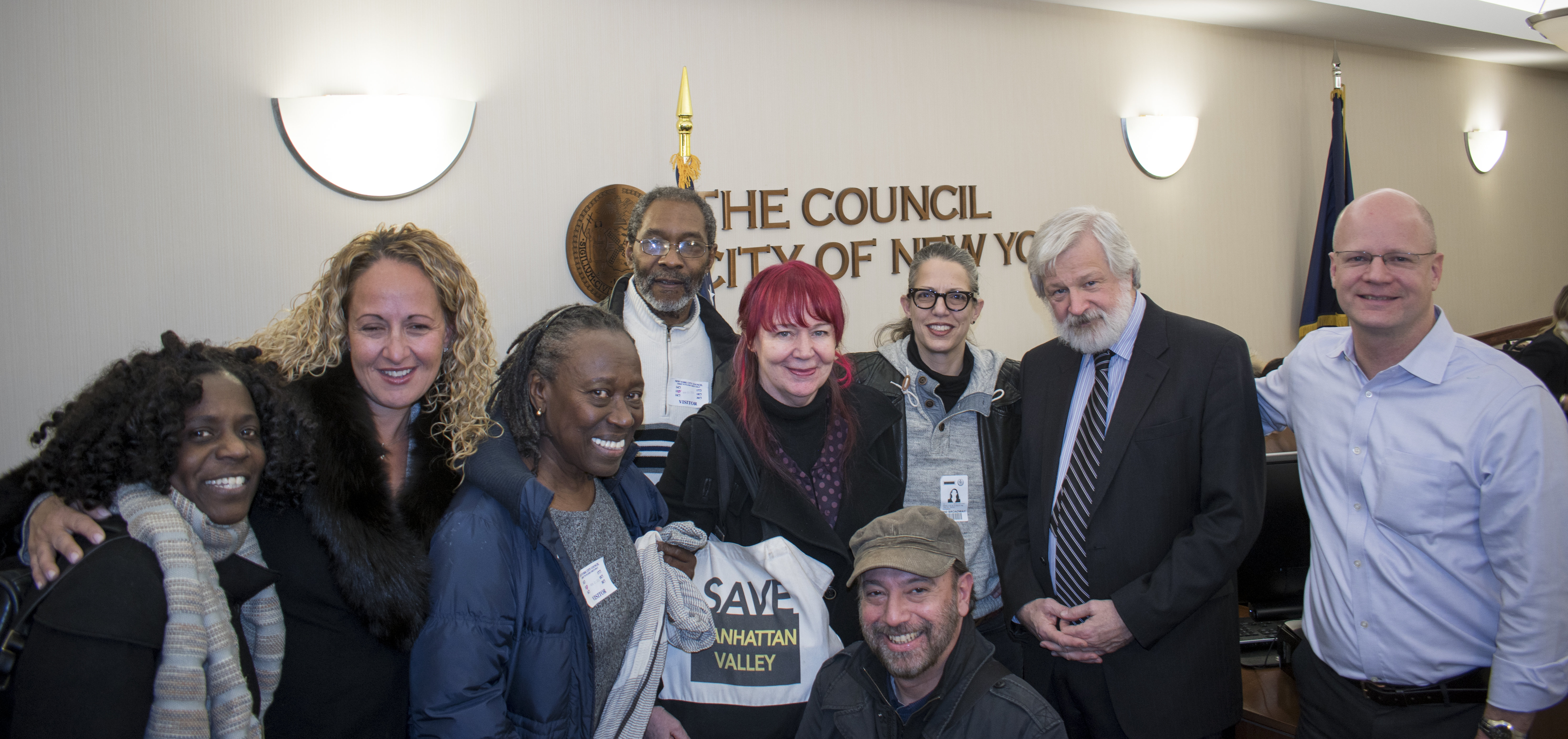 Activism is beginning to get results! HDFC Coalition Steering Committee members along with experienced HDFC attorneys working pro-bono on behalf of the Coalition met with City Council Staff members on November 21st.  We advised the City Council to not pass tax legislation that would enable HPD's coercive proposal and onerous Regulatory Agreement, but to instead consult with HDFC shareholders to create real solutions that would help not hurt HDFCs. Your voices are being heard! But we all need to do even more: We need you and your neighbors to keep organizing and calling your elected officials. Please remember to have all your neighbors sign up on our mailing list down below on this page (the blue section) and click here to see what you can do NOW to make your voice heard!
We are looking to set up another general meeting for HDFC shareholders in the near future where we can report on our progress, and the break off into groups by City Council district so you can meet fellow shareholders in your area and focus your efforts on your local elected officials!  It will be informative, fun, and empowering to organize with people in your area!
Read the HDFC Coalition's Position Paper (Updated new version 11/22/2016) by clicking here: HDFC Coalition Position Paper in PDF format.  In Spanish/En Espanol here/aqui: HDFC Ensayo de poisición_5.1_11.22.2016
Please click on the petitions below now, sign, and share with everyone you know! Then join our mailing list below! 
https://www.change.org/p/nyc-council-speaker-melissa-mark-viverito-protect-our-hdfcs
Have you joined our mailing list?  Our efforts are gaining traction but we still want and need your involvement to ensure the success of our efforts to protect and preserve our beloved HDFC coops.  Please join the HDFC Coalition and keep informed of upcoming news and events by clicking below.  And…make sure your fellow shareholders in your building and others do, too.  Share this link and spread the word!